Tiny Prints Business Cards
With BlogHer 2012 coming up faster than I imagined, I'm starting to gather up all kinds of materials to take with on our trip. My sister and I will be headed to New York City for this enormous convention in the beginning of August. From what we have heard we are going to need a lot of business cards to hand out. Tiny Prints Business Cards have a lot of designs to offer. We really want something that is going to stand out so people will actually remember who we are.
I guess we will not just be handing out a gazillion cards, but we'll also be receiving that many too. I want to go in with a plan to stay organized and really put faces with names. We are putting our picture on our cards so hopefully that will help. But we also want a unique design, but nothing too obnoxious.
I really like their folded styles and square cards. My only concern with the square cards is that they may be a bit too big for our purpose this time. I'm thinking we'll probably go with the folded variety because then our cards will still fit in business card holders, but still allow plenty of space for our picture, logo and contact information.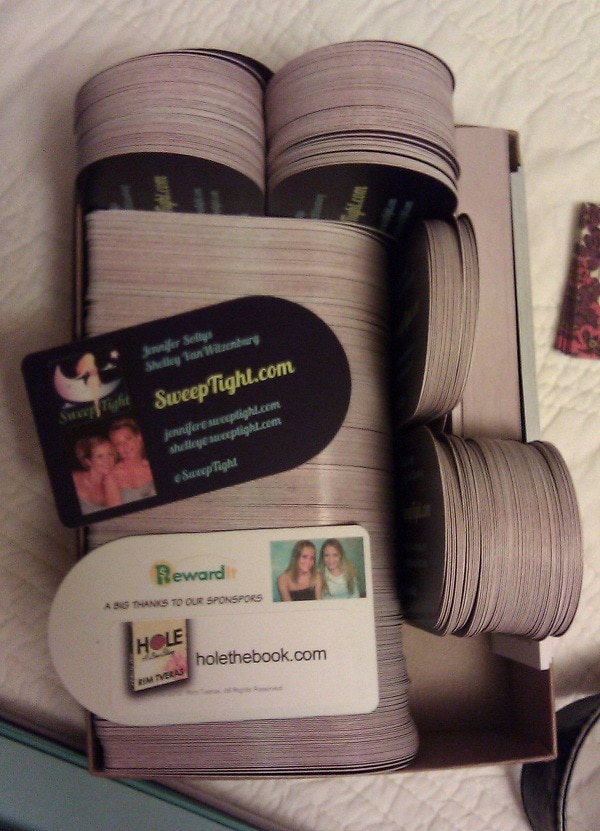 Whether you're going to any conventions this year or not, you should still arm yourself with plenty of attractive cards to hand out whenever possible. I hate when I see a public board in a restaurant or coffee shop where you can pin a card and I don't have any on me. From this moment forward those days are over. I'm going to pin the town!