I don't think I came with a cleaning mode, so it takes a bit of work to get me to shift gears. As much as I love the product of a clean house, the cleaning process is not fun for me. After some good mind trickery, I can get there and power through. Post sponsored by Mirum Shopper. Opinions are 100% my own.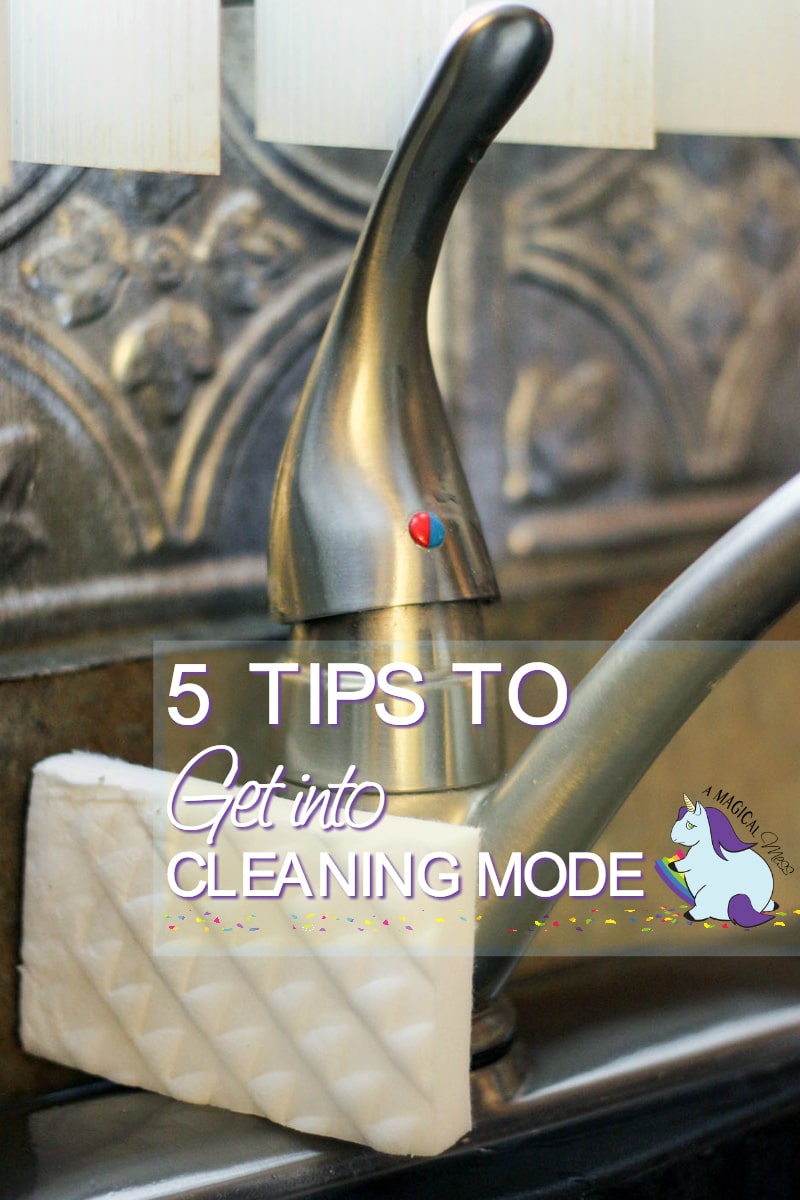 As I mentioned before, I grew up with a cleaning machine of a Grandma. The woman used to iron socks and dish rags just so they would lay nice in the drawers. (!!!) None of this wore off on me. In fact, I am pretty sure I completely rebelled against it. I ended up more like my Grampa – the businessman. That's great and all, but I am still responsible for cleaning my house.
Another issue I have is that we have an old house. Even when things are clean, they still look worn. So, cleaning isn't all that gratifying. But, until we can either move or slowly remodel things, we do our best to make everything look as good as possible.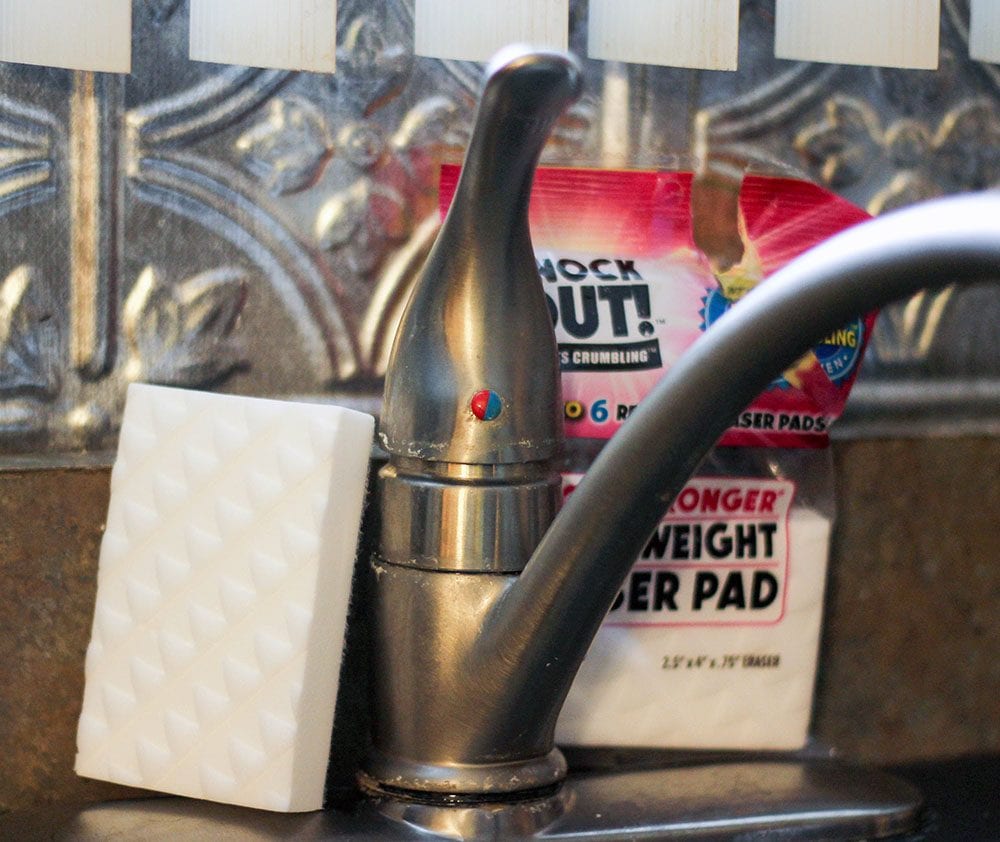 5 Tips to Get Into Cleaning Mode
Over the years, I have learned a few ways to trick myself into thinking cleaning is grand old time. If you are struggling to get into cleaning mode this holiday season, see if some of these things work for you.
1.) Fuel Up: Make sure you eat a balanced and energizing meal before you kick off your cleaning spree. Your mind will want to create any sort of distraction, so take hunger and blood sugar issues off the table. Feeling faint mid shower scrub is not conducive to a productive day.
2.) Set the Tone: Put on some background noise that fires you up. Personally, I like to have cleaning dance parties. I crank up my workout playlist to activate beast mode. My husband likes to turn on talk radio while he cleans. Maybe you'd prefer something more soothing. Whatever gets you in the zone, put it on.
3.) Gather Others: I love when Mike joins in on the cleaning. Not only does it go by so much faster, but it's a great way to strengthen those "team player" vibes in our marriage.
4.) Seek Expert Help: There are house cleaning pros out there that offer valuable advice. I recently read a suggestion that the first thing you should do is get completely dressed and then shine your sink. I put on my fancy sweatpants and tried to do just that. Well, I had some stubborn spots on my faucet that wouldn't budge. I tried an older eraser pad, and all it did was crumble.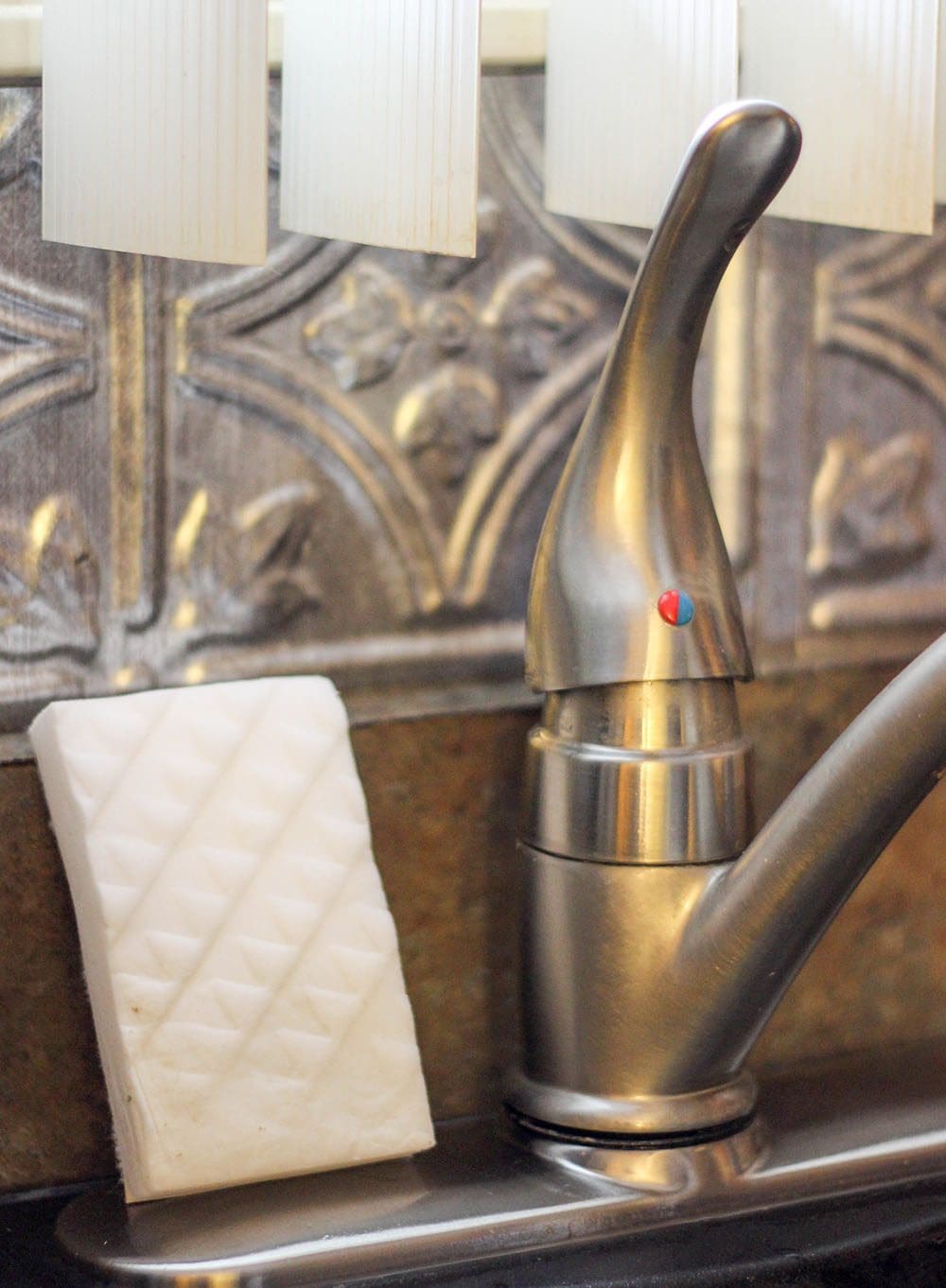 5.) Get the Right Supplies: Crumbly erasers that leave you unable to complete the shiny sink step can mess up the whole cleaning mode mojo. Make sure you have all the supplies you need, so there are no interruptions. Using my Knock Out! Eraser Pads from the Dollar General store, I finally got my faucet and entire sink to shine without the crumbles. Seeing results quickly with one little pad is motivating and encourages me to move on to the next section of the house. I also love the smell of orange and find it energizing, so I try to buy citrus-scented cleaners. Think of all the supplies you need for each room and make sure you have them.
Eraser pads really are a wonderful cleaning tool when they do their job. Knock Out! Eraser Pads come with me from room to room. From my kitchen sink to outlet covers, they quickly clean and buff out marks and stains without the use of harsh chemicals.
Be sure to check your Dollar General to stock up on Knock Out! Eraser Pads.
What gets you into cleaning mode?