As a creature of habit, I cannot stress the importance of having a healthy morning routine. Getting into that routine can be tough to start. Good news though, if you can stick with it for a few weeks it will become a natural habit. I've been practicing the following tips for the last couple weeks and am already noticing more productive days. This post was sponsored by Thomas'® but everything shared here is based solely on my experiences.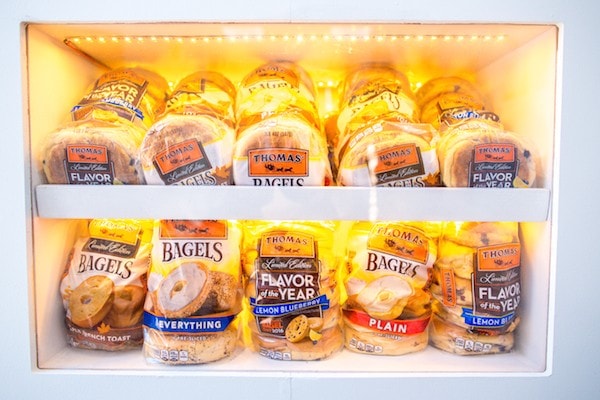 7 Tips for a Healthy Morning Routine
Set a timer for each task. I am really easily distracted so this part is key to keeping me on track in the morning. I find that setting a simple timer on my phone or using a kitchen timer works wonders.
Have breakfast. We've all heard this a gazillion times. Which, in this case, means there's really something to it! Having a good breakfast jump starts your body and gives it the energy it needs for the whole day. I love having Thomas' English Muffins or Bagels in the morning. They're quick, easy, and fun to doctor up.

Thomas' English Muffins – that crunchy outside and soft inside signature nooks and crannies are a long time family tradition in my house.
Thomas' Bagels – I love that they're pre-sliced and have different calorie categories to choose from. Thins, minis, full size… there is something for all of us!
Check out their Instagram for great recipe ideas!
Workout. A quick 15-20 minute workout goes a long way. If you do this daily, you'll rack up 100 minutes in five days. Which is immensely better than 0 minutes. I don't always have time for a formal workout so sometimes I just blast good dance music and jump around while making my bed and getting breakfast ready. Anything to burn some extra calories and get that blood pumping.
Get ready for the day. Whether it's a quick shower or just getting a comb through your hair, try to look your best because it makes a big difference in how you feel and approach things in the day.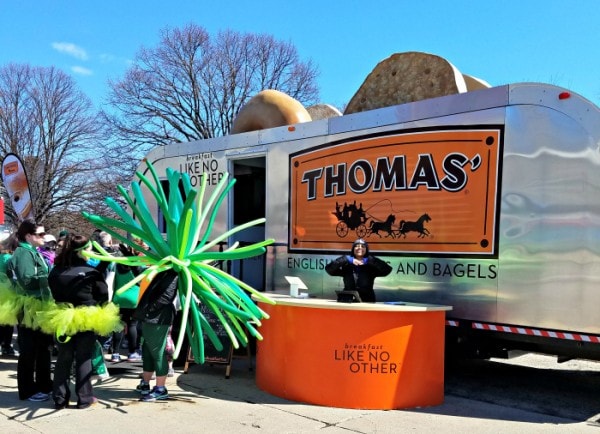 Set your goals for the day. I like to do this before I go to bed at night, but I also like to go over all of them while I have coffee. I have a really hard time focusing, so this is crucial.
Create a positive ritual. Count your blessings. Think of three things you're thankful for. Or even just reflect on yesterday and find something positive you enjoyed. It's easy to get lost in a funk of negativity with some of the stuff that floods your newsfeed, whether it's Facebook, the TV, or radio. There is a lot of nasty stuff going on in the world. But there is an equal amount of greatness, so set your focus on the good stuff.
Plan your lunch and dinner so you're not tempted by fast food later in the day. I also try to do this for a whole week or month in advance but honestly, it's usually a day-by-day type thing. But having some sort of idea as to what I'm going to eat for the day keeps me from grabbing high calorie garbage on impulse.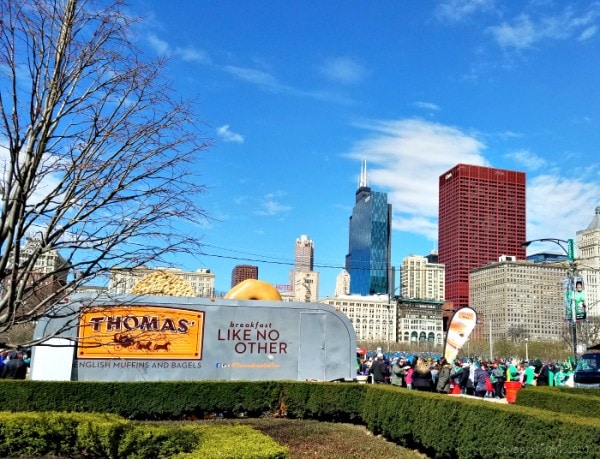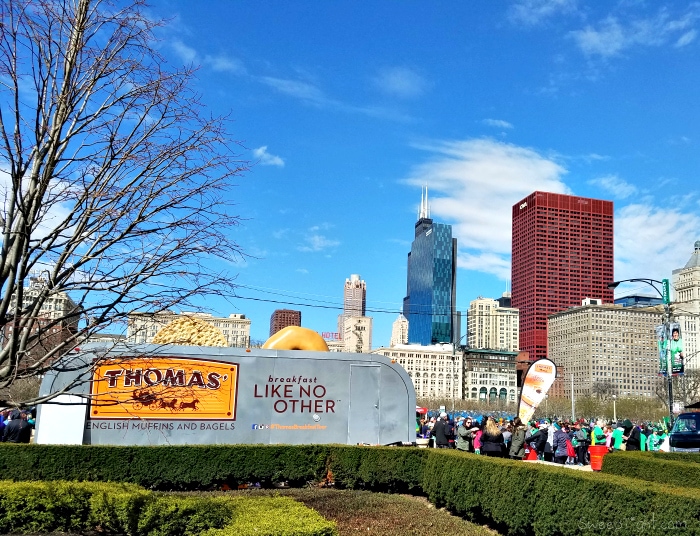 Chicago – Shamrock Shuffle
Thomas' English Muffins and Bagels were at the Chicago Shamrock Shuffle with a giant toaster trailer! Seeing all the happy green runners reminded me of when I was once in a solid running routine. It inspired me to get back on that and build better habits.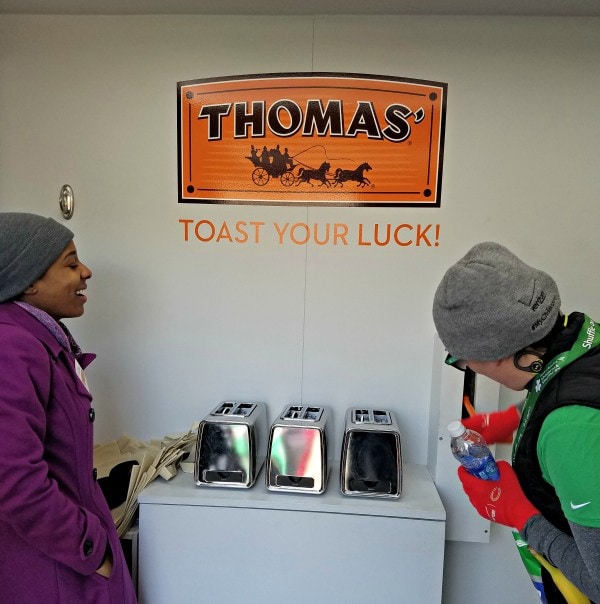 The Toaster Trailer was a huge hit! You could grab a free Thomas' Bagel or English Muffin, play the Toaster Slots to win prizes, and have your photo taken with a giant English Muffin!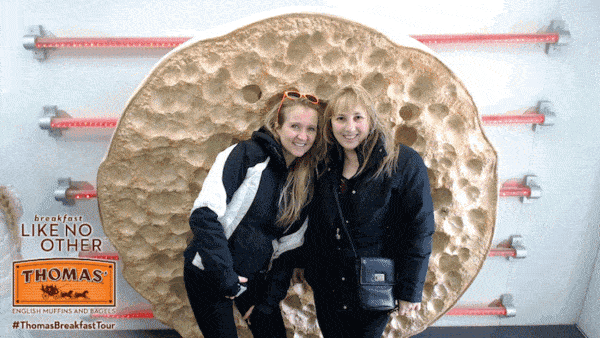 Follow Thomas' on Instagram for great breakfast recipes!
Do you stick to a healthy morning routine?