Scrubbing Bubbles has a quick and easy way for you to clean your toilet. I received product for this post. All opinions are my own. The Scrubbing Bubbles Fresh Brush Starter Kit and Caddy is a system to help you keep your toilet clean all of the time. It's beyond easy and no one has to get their hands dirty.
Quick and Easy Toilet Cleaning with Scrubbing Bubbles
The convenient caddy can sit right by your toilet for frequent use. All you do is snap the two handle pieces together and the caddy is ready. The cleaning pads are stored inside the caddy. Once you break the pads apart, they are easily grabbed with the wand.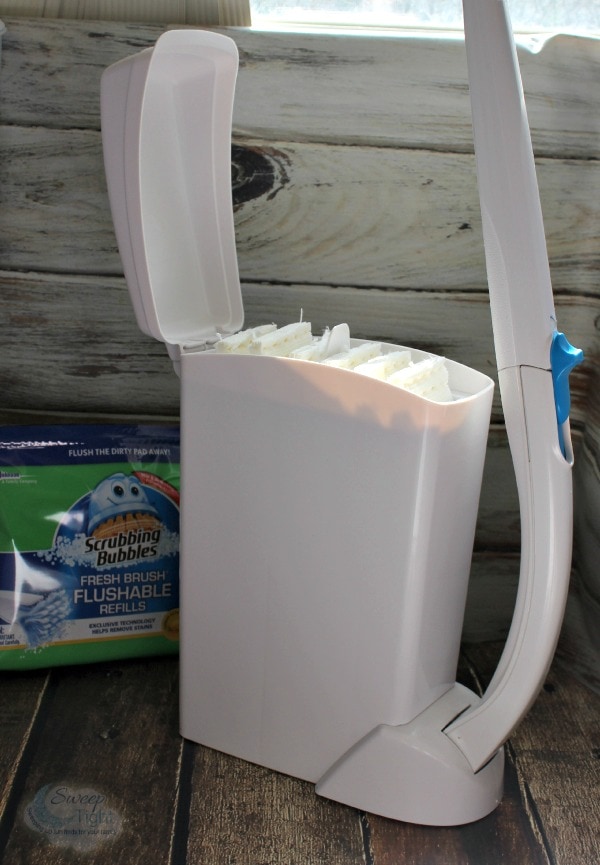 There are Heavy Duty scrubbing pads for extra scrubbing power, and Flushables for everyday use. Grab a pad with the wand, wet it by swishing it around in the toilet water, then scrub away. To dispose, just release the pad into the bowl by sliding the blue button forward. The pad will disintegrate like toilet paper and easily flush away.
The Heavy Duty pads are not to be flushed. They are just as easy to use, but pop them into the trash instead of the bowl.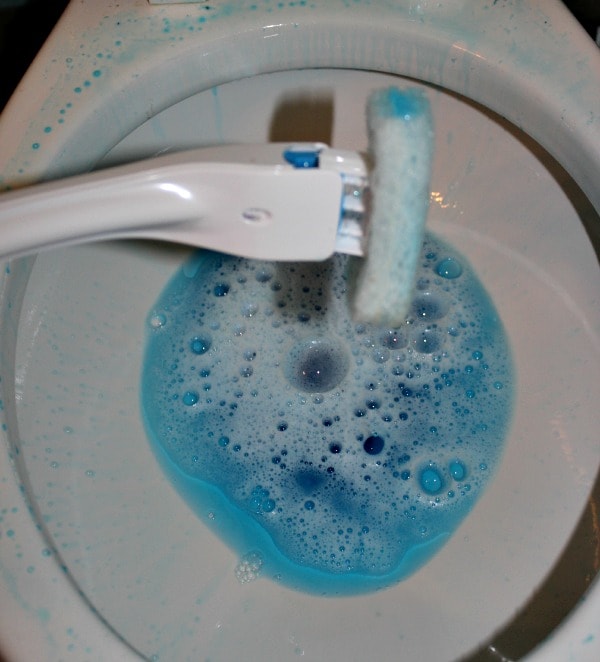 Toilet cleaning is one of the least favorite chores in most households, I would imagine. The Scrubbing Bubbles Fresh Brush Starter Kit and Caddy makes it a whole lot easier. With the caddy sitting right by the bowl, it's so easy to just grab a pad and swish daily. There's no mess and no getting your hands dirty.
Scrubbing Bubbles has been a brand that I have trusted since childhood. My Grandmother used to use it and I loved to watch the little bubbles "go to work" like they did in the commercial. I am glad to see that they continue to come out with innovative products like this one.