The new Tomorrowland film is rocketing closer. It will be out May 22nd. That's only five days from now! I'm stoked about it, and so is Disney. To get us all the mood for the national release of the Tomorrowland film, Disney has provided two featurettes to give us a look at the people of Tomorrowland and the city itself.

Tomorrowland Film Featurettes – Looking to the Future
The new Tomorrowland film is going to be a huge thrill ride. But in addition to the action and adventure, it's also about exploration, hope, duty, and ultimately being true. These Tomorrowland film featurettes will give us a look at the future and what the people of Tomorrowland do with that future via the actors and creative minds behind the film.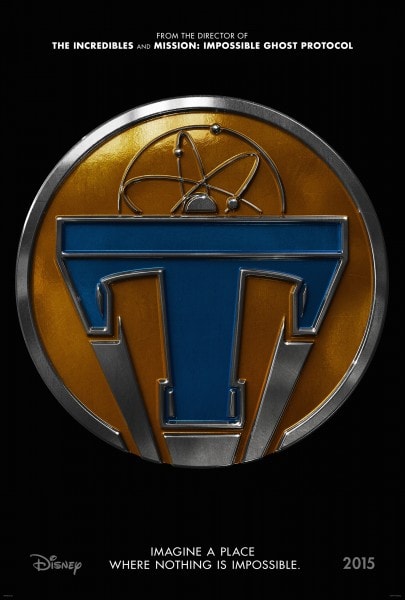 Citizens of Tomorrowland
In "Citizens of Tomorrowland" we'll get to hear the actors and talents behind the camera discuss the residents of Tomorrowland. How do they navigate the future? How would we navigate it? It's an interesting peek into What the people of a super advanced civilization might be like.
What is Tomorrowland
"What is Tomorrowland" is a look at the city of the Tomorrowland film itself. What is this mysterious city? How was it made? What can it do? Why must it exist in a place outside of time and space? In this featurette, Clooney and the gang discuss the phantom city and its mysteries.
The Future Arrives May 22nd
The future is now! Well, the future is really May 22nd. I think this is going to be an outstanding movie. One of the things I've noticed about the city and the technology of the Tomorrowland film is that it seems to draw heavily from the old sci-fi ideas from the 50s and 60s, and I think that's just the coolest. From the jet pack of Clooney's younger self to the city itself, it all just oozes an updated version of that great old school vibe.
I'm chomping at the bit to see the new Tomorrowland film. I think it's going to be one of the best of the year. I'll be at my local theater on May 22nd. You should be at your theater, too! Come on. Get in on this goodness.