Breast augmentation, nose jobs and Botox are the most popular cosmetic procedures in the UK every year, but recently more unusual plastic surgeries have announced themselves through celebrity usage.
As we saw when we visited the website of Cosmetic Surgery Solicitors, most patients using cosmetic surgery opt for larger breasts, slimmer waists, or more petite noses. However, some celebrities are now going in for Brazilian butt implants or belly button surgery among other unconventional cosmetic procedures.
Unusual Cosmetic Surgeries More Widely Available
We decided we should take a look at some of the most unusual plastic surgeries.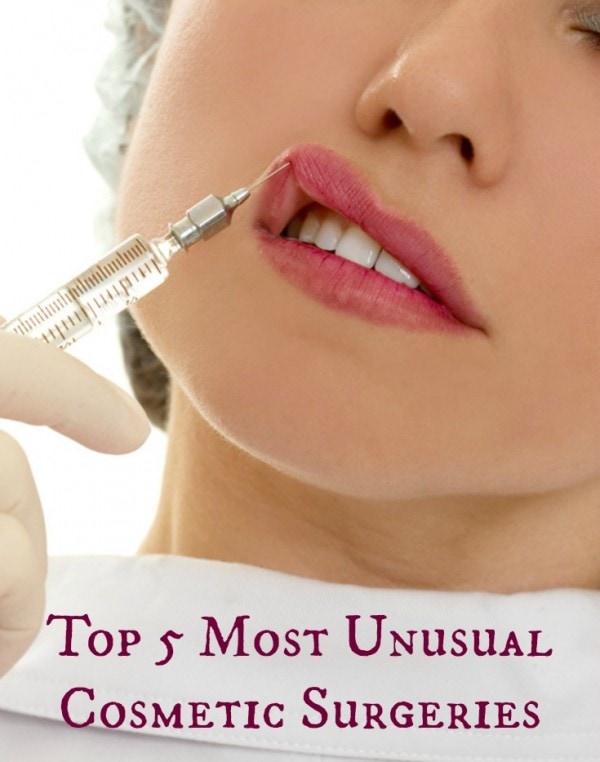 Plastic Surgery Trends
The cosmetic surgery merry-go-round continues apace. Every couple of years, the must-have new plastic procedure captures the attention with its promises to take the cosmetic surgery world by storm. Want more fat suctioned off? Want a younger-looking face? We have the new treatment to do it, cosmetic surgeons promise.
And the public is consistently influenced by such trendy surgeries. Some of them stick; you can see which ones on the hugely informative website of Cosmetic Surgery Solicitors and some of them disappear into the ether.
But what are the most recent trendsetting cosmetic procedures right now?
So here we go, as we round up the top five most unusual procedures available to women.
Ladies, your surgeon awaits.
Thigh gap treatment
Ever heard of the fabled thigh gap? It was once only for the super skinny legs of supermodels but is now being offered as one of the more unusual cosmetic surgeries available to women. A form of liposuction, it attacks loose skin in the inner and outer thighs and removes fatty cells in the process. Beyoncé is a well-known adherent of this plastic surgery.
Grin Lift
There's no getting away from the sag of the laugh lines around your lips, making you look like you're frowning. Or is there? Well, there is the grin lift. Skin triangles are cut from above each corner of the mouth causing it to lift and raising your lips into a smile. Hopefully, you don't end up looking like the Joker.
Cinderella surgery
You shall indeed go to the ball, my dear. Women are requesting cosmetic surgeons to alter the shape and size of their feet to fit into designer stilettos. Known as the Cinderella surgery, it changes the length of the toes or removes bunions to make heels both look and feel better. Prince Charming will be along any time now.
Eyelash transplants
Originally developed for burn victims, women with sparse eyelashes are trying on eyelash transplants. The surgeon removes hair from the back of the head and then grafts it to the eyelids to replace the existing eyelashes. Don't bat those new eyelashes too much though because the transplanted hair continues to grow, so you'll need to trim them regularly.
Vacation breasts
If you feel conspicuously flat chested in your bikini, perk up, your salvation is at hand. A liquid solution is injected into the patients' breasts to pump them up temporarily. These vacation breasts slowly deflate over a two or three week period as the saline is absorbed into the body.
Chubby Cheek Reduction
Chipmunk cheeks no more. You can have a buccal lipectomy which gets rid of those chubby cheeks in a new cosmetic procedure. To get the chiseled contour, the cosmetic surgeon removes a gumball-sized piece of fat from the patient's cheek, causing the cheek to contour inward.
If you're interested in finding out more about any the many procedures involving plastic surgery, check out Cosmetic Surgery Solicitors.