I have portions of naturally wavy hair. There is a patch of tight waves in the back while the rest of my strands are straight. Trust me, I would be all about letting my hair air-dry every day if I could get a uniform look. Post sponsored by Lunchbox. All opinions are 100% my own.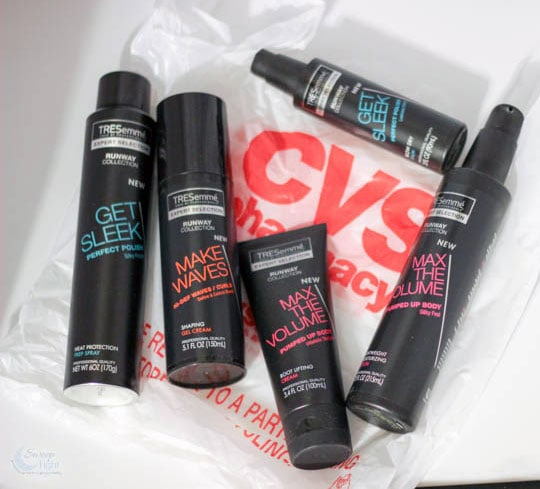 It seems like the grass is always greener for us girls. Girls with naturally curly hair flat iron their locks, while girls with straight hair are looking for curls. I love both looks, but not at the same time. If I let my hair air-dry it's like a party in the back and business up front. I know that's how people refer to mullets, but I am talking about the wild frizz of curls that erupts from the back of my skull while the sides stay stick straight. I decided to try to even out the waves with the help of TRESemme's new products.
How To Get Touchable Wavy Hair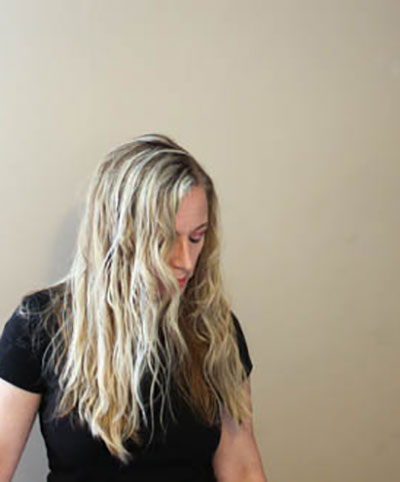 After washing my hair with TRESemme shampoo and conditioner, I applied TRESemme Max The Volume to my roots. After detangling with a wide comb, I added TRESemme Make Waves to the rest of my hair. I then scrunched the sides of my hair using the mad skills I learned circa 1989 when I had a spiral perm. I let it air-dry for a while and then followed up by blow-drying with a diffuser focusing mostly on the back.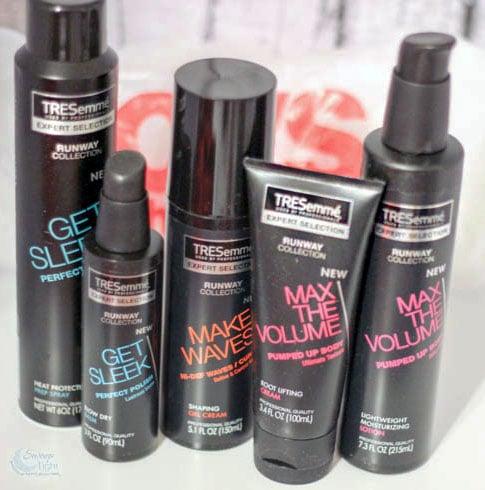 This process evened out my waves quite a bit. It also prevented the frizz in the back that I try to avoid. There's no sticky or crunchy feel, and I was able to run my fingers through my hair. I ended up curling just a few sections in the front that just refused to hold a wave. But, overall, it was a major time-saver. I can't say it's my favorite look, but it's a good alternative to a messy bun when I am trying to save time.
To celebrate that time of year when all the models head to the runway, TRESemme has unveiled their new Runway Collection available at CVS. No matter which look you see and want to try on yourself at home, there's a product to help you unleash your inner stylist. Make waves or go sleek and smooth depending on your mood. Visit the Your Style Your Way brand shop on CVS.com to watch the tutorial videos, as well as check out each of the product benefits for volume and sleek.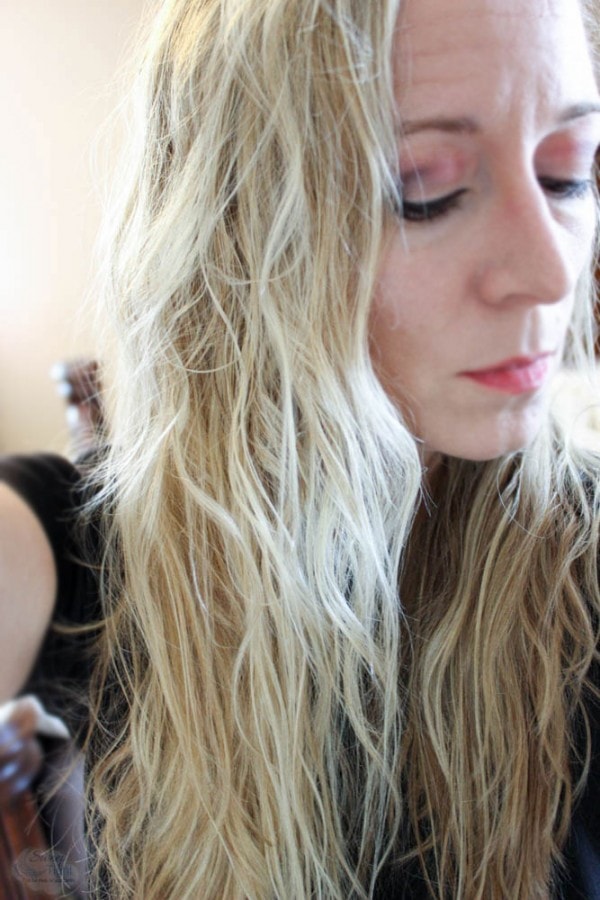 Can we just pretend my makeup doesn't suck here? Thanks.
Savings
Get $2 off any 2 TRESemme products at CVS. Coupon available through 9/26/15. Excludes trial and travel sizes.
Get 2 for $8 and 2 for $10 on participating TRESemme products at CVS. Offer valid with card 9/6/15-10/18/15.
Giveaway
Head on over to my Facebook page for a chance to win a TRESemme gift pack and a $250 CVS gift card by commenting on which TRESemme runway look you want to create at home. OFFICIAL RULES
Let's see what you create! Show off your runway ready look using the hashtag #YSYW.
Do you like wavy hair or straight hair on yourself?