I am SO excited to announce… we have received a referral and we are to be adopting a little boy soon! All of this talking about our adoption – and we finally have a face, name and little dude to be planning for. On the day after we received the news, we received this toy box in the mail. In exchange for a review, KidKraft sent me this toy box, little did they know it would be the first "gift" to arrive for our little one.
KidKraft Limited Edition Toy Box
The limited edition toy box from KidKraft comes in a variety of colors – honey, cherry, natural or white. I requested the white version because we went with white for most of the nursery furniture. The toy box has wheels so it can be moved around easily. At about 17"x33" it is large, but I am sure it will be filled up quick with little toys! The back allows for this toy box to be a bench.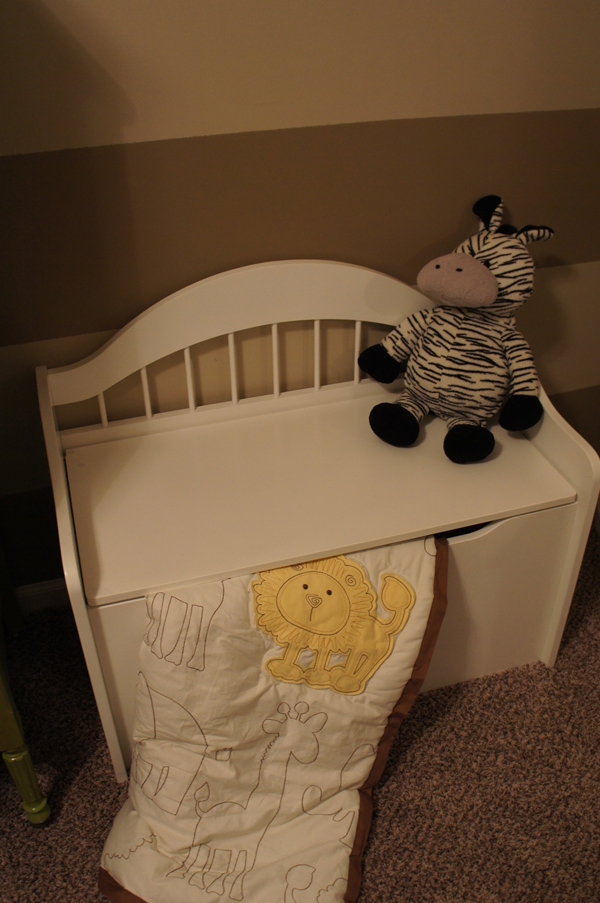 Assembling the box took a bit of time, but was fairly easy to complete. All I needed was a screwdriver; the rest was included in the box. My favorite part is the safety hinge that keeps the box open and from slamming little fingers under the lid. It is also a sturdy piece and can be easily used as a bench as our little one gets older.
KidKraft makes quality wood products for kids, they have everything from play kitchens to trains, to toy rockers. They have furniture and décor for your little ones like this toy box or tables and chairs. They even have over 250 items that can be personalized for your little one (how fun is that?!). Find out more about KidKraft on Facebook (they usually have a giveaway running there – make sure to like them!), Twitter, or their website.
Does your child have a toy box?