Isn't it infuriating to send your kids to school and have them come home with a note saying someone in their class has an illness or infection of some sort? I always dread that letter from the nurse about strep throat, lice or–heaven forbid–bed bugs in the class. With the growing awesomeness of technology, I'm so excited to tell you about a new app that helps us keep a healthy family. I participated in an Influencer Activation on behalf of Influence Central for Sickweather. I received a promotional item to thank me for my participation. All thoughts and opinions are my own.
Healthy Family
Keeping a healthy family is getting easier and easier. If knowledge is power, then we have quite the arsenal at our fingertips. In our pockets even! Sickweather is an app available on your smartphone that helps you keep track of what is going around in your neighborhood. From allergies to flus to pink eye, you can anonymously report symptoms in your own home to alert those in the area.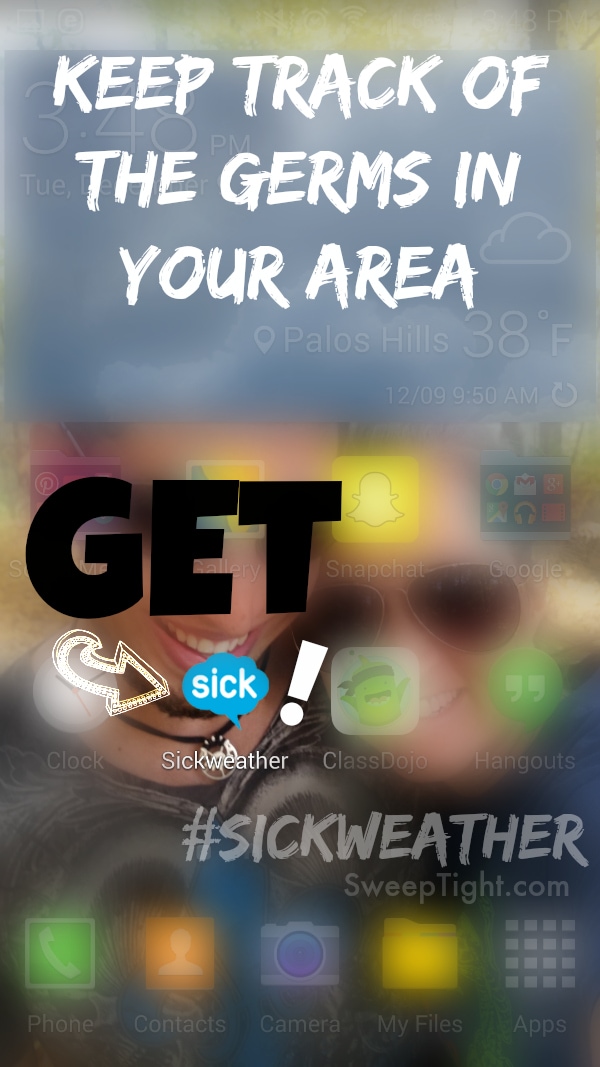 If everyone in your healthy family is fine, you can check on the little clouds (if any) on your area map to see what may be lurking around the corner. When you click on the 'Sick Cloud' icons on the local maps, it displays which symptom has been reported, how long ago the report was logged, and if you click on the "i" on the right side, it gives a definition of the symptom.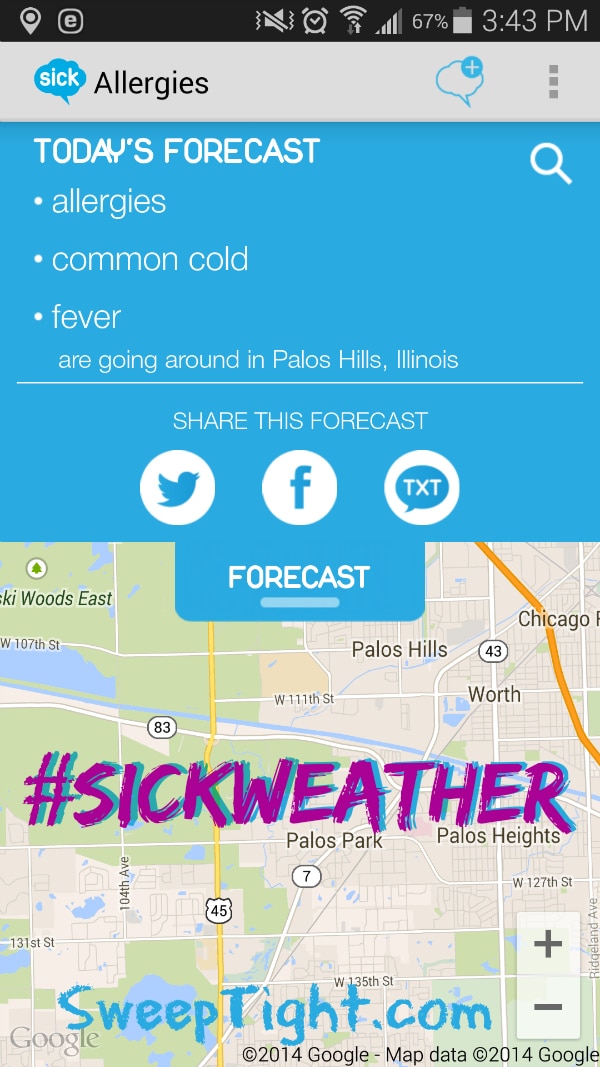 You might be wondering what to do with this information. I mean you can't just hibernate through the flu season. Trust me, if that were an option, I'd be in my indoor hammock reading a book. Well, you can better prepare your family before they leave for the day. Perhaps giving an extra kiwi with breakfast to boost their immune system and some travel hand sanitizer with the reminder to actually use it. 😉
These forecasts and symptom definitions can also be easily shared on Twitter, Facebook, or via text message to 'Share the app, not the germs!'
For more information for your healthy family and to get the app for yourself, visit sickweather.com
Rainbow Crumbs for You
Weekly newsletter with our latest posts and shenanigans.