Transforming Your Body Image
To those close to me, it is no secret that I have dramatically changed, physically, within the past year or so. I have given blood, sweat, tears- and have suffered a monumental amount of frustration from lack of desserts- to lose the weight I have and become the woman I am…physically, that is. The Problem- and yes, it is Problem with a capital 'P'…it's THAT serious- is that as much as I have changed physically, I have not made much headway mentally. In fact, until reading Leah Carey's Transforming Your Body Image, I nearly hated myself. Product was received for review purposes and this post may contain affiliate links.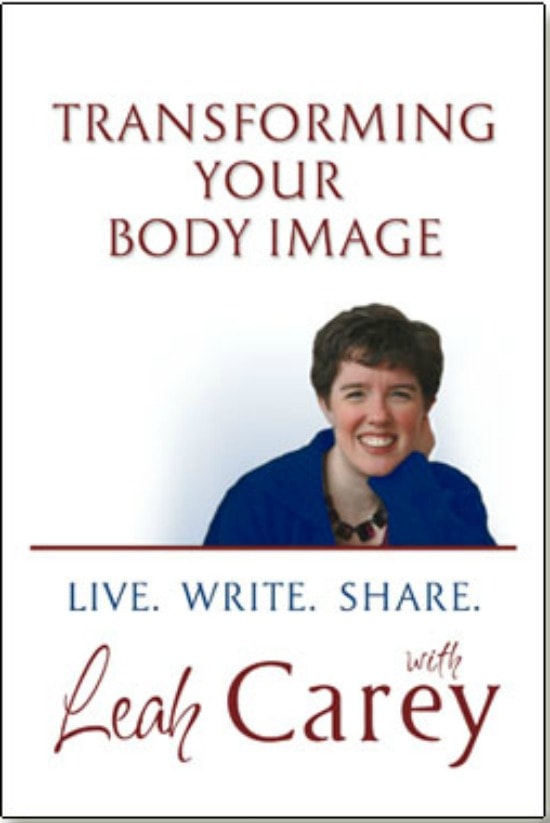 For the past year, I have been searching for something- anything- to boost my self-esteem. It seems ridiculous to utter out loud, but I literally need a guide for how to learn to love myself. When the opportunity arose for me to review Carey's book, passing it up was not an option. Truthfully, choosing to read this book may be one of the most pivotal moments in my life.
Structurally, Carey's book is meant to be a 40-day journal of sorts that works to guide you through various aspects of learning to love yourself. Admittedly, I MAY have gotten a bit over-excited and completed more than one exercise a day…but I promise you, the book is so fabulous and HONEST- which is a hugely important factor- that you can't go wrong. The truly amazing part is working your way through, from front to back, and realizing by the end that all of the fears and concerns and hindrances that you held within yourself were not only unnecessary, but terribly harmful to your well-being!
All in all, this book is perfect for anyone who requires a bit of guidance in the area of self-love. The great thing is, not only is this book meant to be used to learn how to view yourself, but partner and family moments can occur by employing some of Carey's exercises as well. By bringing your loved ones into the journey of self-acceptance and the acknowledgment of self-worth, you will begin to realize that those people loved you for who you were- regardless of your appearance. It REALLY is what is inside of you that shines through, with a light brighter than any chiseled six pack or perfectly toned glutes.


To become as enlightened as I have, you can purchase this book via Carey's website for $14 plus shipping, or as an eBook! Seriously- don't miss out on this thoroughly self-empowering and healing find! OH- and while you're there, check out Carey's Miracle Journal online! It's also filled with loads of fun posts and equally-as-healing ideas!