Tropical Traditions Gold Label Virgin Coconut Oil
WHERE TO BUY:  Shop online <~~~ Through this link, you can earn a Free Virgin Coconut Oil book on your first order.
Here's how:
All you do is choose the items you would like to order.
Then, there is a place to choose "How did you hear of us?" In the drop down menu, you will choose "Referred by a friend."
Underneath this will be a place that says: "Referred by (User ID):"
Enter my User ID: 7478798 
Your free book will then be added to your order. This book is packed with testimonies and solid research showing how healthy coconut oil is, and it also includes over 85 recipes showing how one can incorporate coconut into their diet.
APPROXIMATE COST: $29.50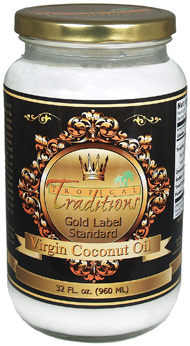 I am always on the lookout for healthier cooking alternatives. In all honesty, when this jar of Coconut Oil arrived, I was completely clueless! I had no idea what to do with it. Thank goodness they have an entire section loaded with coconut recipes to choose from! To my surprise, it is used in more than just baking. There are recipes for healthy meals and side dishes, as well. However, for my first try, I ultimately chose to make the Double Coconut Chocolate Chip Cookies. YUM!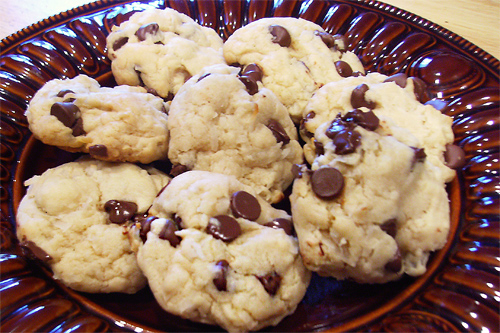 Simply delicious! I had no reason to fear the Coconut Oil at all. It's very easy to use and makes the recipe taste fabulous. Mike loved the cookies, too! He's really picky, so that says a lot!
I cannot wait to try another recipe. I am very excited to have found a way to incorporate this nutrient-rich Coconut Oil into foods that we love!