TruMoo has an exciting new chocolate marshmallow flavor out for a limited time. This is a sponsored post brought to you by Markerly and TruMoo. All opinions are my own.
We've always been fans of chocolate milk in this house. What's not to like about it? It reminds me of childhood and going out to breakfast with my Grandma. I would always order chocolate milk at the restaurant and hope that they would make it "just right". You know, not too syrupy, or not chocolatey enough. With TruMoo you know you are going to get the flavor that is just right.
TruMoo Chocolate Marshmallow Milk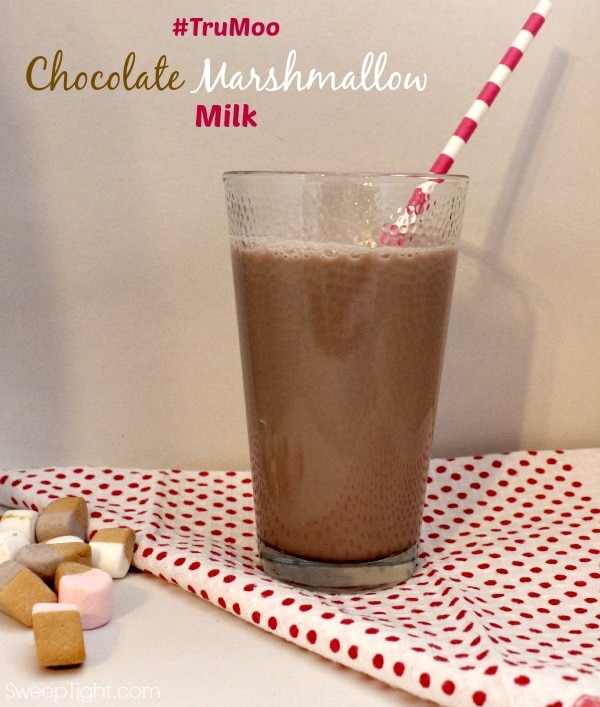 TruMoo offers chocolate and vanilla milks all year round. For the month of February, make sure to find their limited edition flavor – Chocolate Marshmallow. What a great idea for a flavor. Like a s'more in a cup. 🙂
Just in time for Valentine's Day, this new flavor is a great way to serve up a sweet treat. Hot or cold, it makes for a delicious beverage for everyone in the family. With the polar vortex refusing to leave us, we have been enjoying hot chocolate almost daily. Warming up the TruMoo is an excellent choice. I like to add whipped cream and chocolate sprinkles for even more yumminess.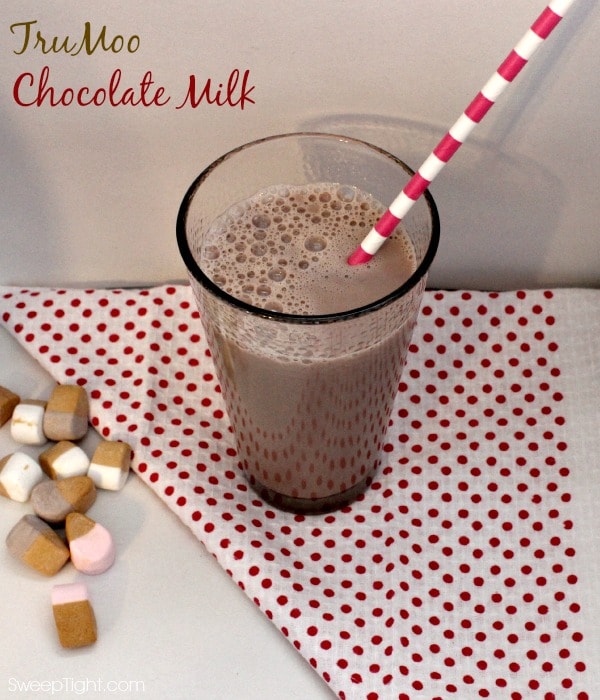 The carton that I purchased did not last long at all. Next time I need to hide it because Mike just cannot drink it fast enough! I look forward to playing around and creating some fun recipes for Valentine's Day using this tasty TruMoo flavor. Thankfully, TruMoo is made with fresh white milk that is sourced from regional dairies around the country. They add pure cocoa and just enough natural sugar to give it its delicious flavor. It contains no artificial growth hormones and no high fructose corn syrup.
Don't miss this limited edition flavor. Look for it throughout the month of February in the dairy sections of a grocery store near you!
Make sure to like TruMoo on Facebook and follow on Twitter to stay in the loop.