Trunki Suitcase for Kids
Trunki kids suitcases are ride on toys, luggage, and pretend play pals in one! Trunki is the greatest travel innovation since the wheelie bag! Trunki allows children to scoot along on their luggage through the airport or train station. This lightweight, sturdy, carry-on sized suitcase for kids serves as luggage, riding toy, and transport for kids on the go! At home, Trunki may be used as a convenient kid-friendly storage bin too! Features include a tow strap, carry handles, secure catches, integrated wheels and stabilizers to prevent toppling over. Holds up to 75 lbs. Product was received for review purposes and this post may contain affiliate links.


Trunki Saddlebags: Saddle up with a padded seat made of durable fabric, designed for comfort and fun when strapped onto your Trunki. Squeak the horn, keep your important things handy in the zippered pocket and pack extra items in the "hidden" compartments. Have more fun when you get where you're going when your saddlebag transforms into a handy shoulder pack!
Trunki Tote Bags: Keep travel necessities instantly accessible with this amazing pack-and-go tote. It is easily secured inside your Trunki with self-stick closures. When traveling by plane, the large zippered compartment makes it easy to access up-in-the-air activities. On land, the outside pocket and shoulder strap will help your child prepare to get going!
My daughter is totally loving her Trunki suitcase for kids and all the adorable accessories! She couldn't wait to decorate it and fill it with all kinds of stuff. She's been begging to take it everywhere… even the grocery store! LOL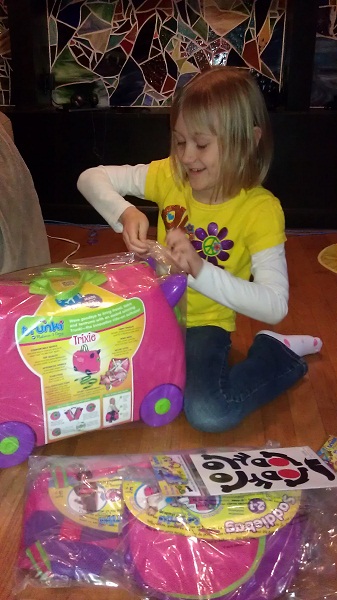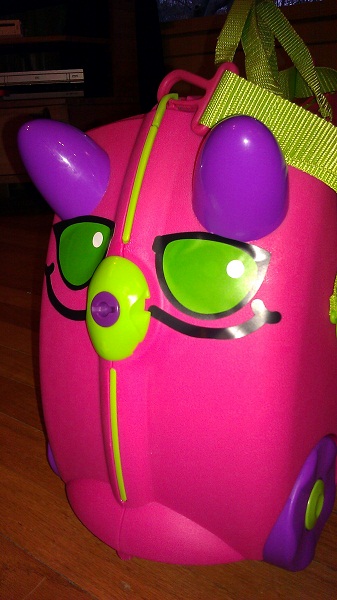 For her, she will have lots of opportunities to utilize this great luggage. She spends one night a weekend at her dad's and this is just perfect to not just make it fun, but keep all her belongings organized.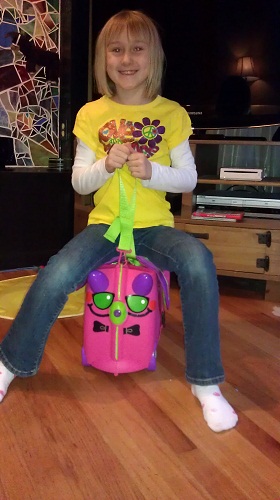 Awe, she used here stickers to write "I love Mom and Dad." 😀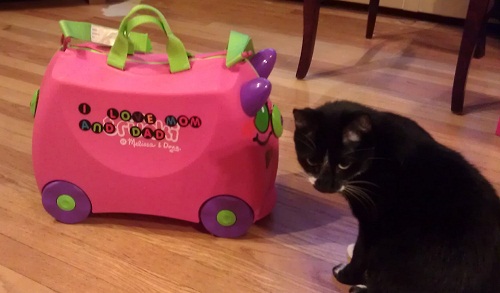 Who do you know that would love the Trunki suitcase for kids?