With so many holiday events right around the corner, it is guaranteed that you will eat something you probably shouldn't. Suffering from heartburn is nothing you want to deal with – having TUMS antacids on hand can help relieve heartburn fast so you can get back to the party! I received TUMS product samples in exchange for my review.
TUMS relieve heartburn FAST!
TUMS aren't just the miniature roll of mint tablets anymore – they have a variety of products that relieve heartburn fast. I received three of their products – TUMS Freshers, TUMS Chewy Delights, and TUMS Rolls. The Freshers are in a small container that you can throw in your purse or pocket and they not only provide heartburn relief but freshen your breath. TUMS Chewy Delights are a fruity soft chew that provide heartburn relief. At first it was weird to have a taffy-like chew, but I liked that it didn't leave behind the chalky feeling in my mouth that some antacid tablets have.
TUMS wants to make sure you are feeling good this holiday season, and they are making us laugh with their new TUMS meme's – we all can understand the pain of in-laws, consuming WAY too many cookies, and heartburn. Now we all know what to do when #ITSTUMSTIME. Make sure to share your TUMS time on Twitter with @TUMStweets and #ITSTUMSTIME.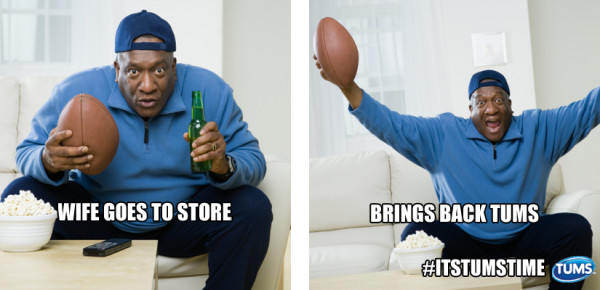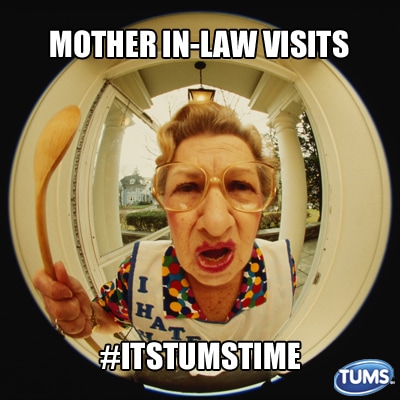 TUMS is social – make sure to check them out on Twitter @TUMStweets and Facebook. On their website, Tums.com, you can find coupons, product information, and find out why TUMS are America's #1 Antacid.
Do you use TUMS? Do you find you need it more during the holidays?
I received the TUMS products mentioned in my post for free from GlaxoSmithKline Consumer Healthcare. I recommend products or services I use personally and believe will be good for my readers and have not been compensated for my recommendations.