A turkey sandwich makes an easy lunch. I received a bag of Labriola Pretzel Rolls for review and decided to make my turkey sandwich a little more interesting. They are also delicious served warm with butter. These tasty pretzel rolls don't really need any toppings. They are delicious on their own!
Labriola Pretzel Rolls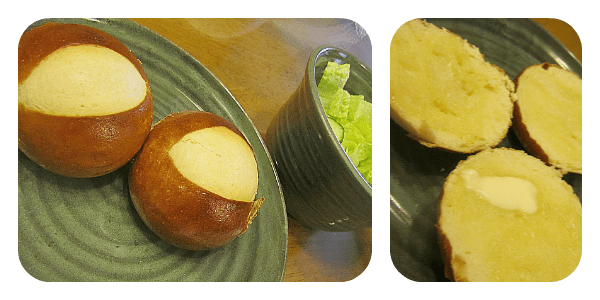 After my Labriola pretzel rolls arrived, I made sure to serve them with dinner that night. Mike and I enjoyed them warm with butter. The rolls are pretty dense and filling, so one each is definitely more than enough. They made an excellent addition to our meal and we both loved them.
The next day I decided to make my turkey sandwich on a pretzel roll. Ever since my Diet-to-Go review, I am obsessed with turkey and low fat Swiss cheese sandwiches. These are not diet rolls, but they are small, so I let it slide. 😉
Turkey Sandwich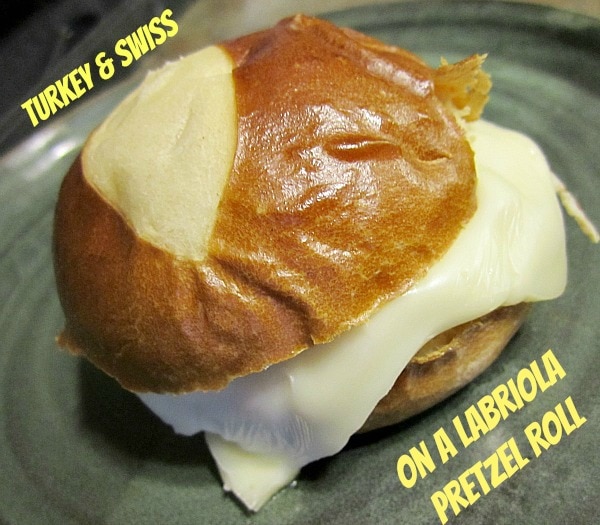 I just used turkey slices that I purchased from Costco and low fat Swiss cheese. I sliced the pretzel roll in half, placed the ingredients, and warmed it up in the microwave for about 30 seconds. Delicious! The rolls are small-ish, but very filling. I was perfectly satisfied with just one sandwich for lunch. The pretzel taste really adds to the flavor and reminds me of a Turkey O'Toole sandwich that my friend and I used to get at Bennigan's. Yum!
I work with a girl who used to work for Labriola, so this was not my first time trying their rolls. I know several local restaurants around here use Labriola as their bread supplier, too. My experience has always been a good one. Their rolls are fresh and flavorful. I could easily carbo-load on their products any day!
Check for retail locations that sell Labriola products near you. Make sure to visit their Facebook page, too!