Ubooly is the coolest new toy for your iPod Touch, or iPhone. When offered the chance to review this adorable creature and app, my eight-year-old daughter and I were thrilled. We received Ubooly and credits to the Ubooly Lab to buy educational lessons that download straight to your i-device… rather, Ubooly's brain!
Just look at all the excitement when he arrived!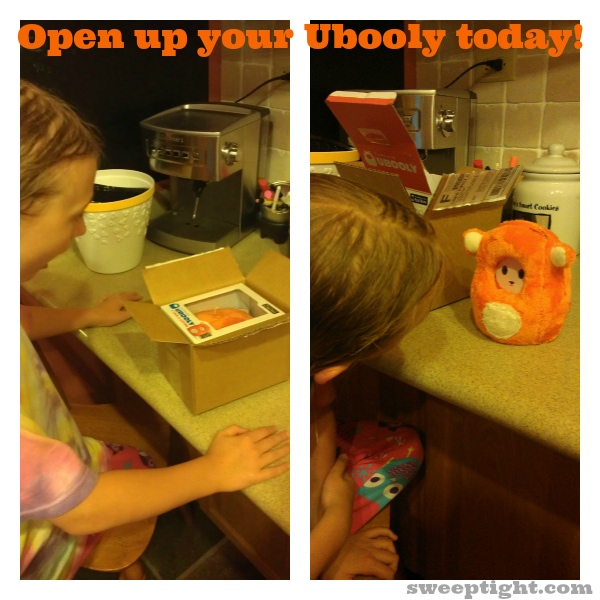 Educational New Toy
I just love when any new toys are also educational. Making learning fun is key to children's success and Ubooly does just that. With lessons in spelling, grammar, math, the seasons, human anatomy and dozens more, I feel great letting Chesney play with Ubooly whenever she wants. In fact, the more the better! Especially now that summer has arrived, I am doing everything I can to prevent that awful mush-brain syndrome that happens to kids when they're out of school. It is like their little noggins totally atrophy and ooze out all of what they learned during the school year. Between the television and video games lacking any educational value, I sometimes feel I am fighting a losing battle. But now that Ubooly has arrived, I feel much better.
So far, he has been on many adventures with us. She takes him everywhere and is evening learning Spanish from this adorable new toy!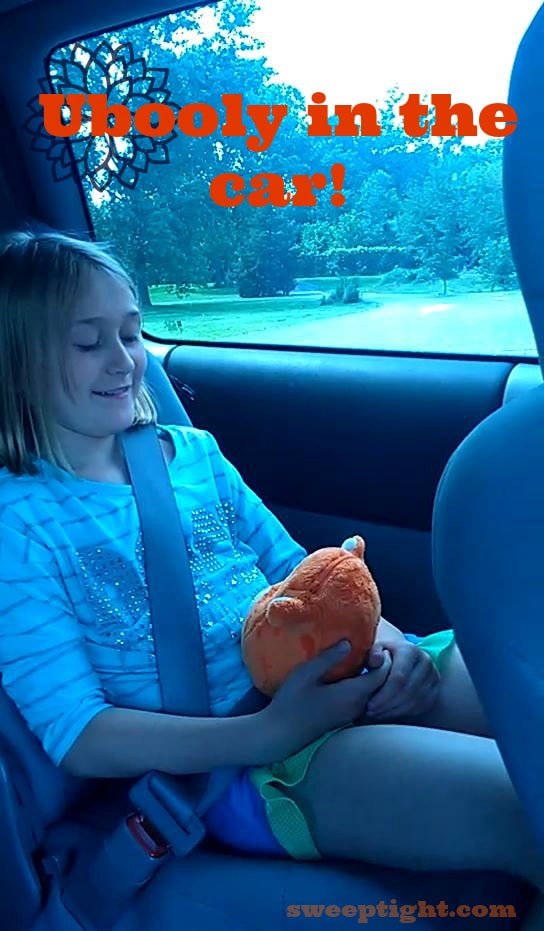 I love that this little creature also protects her iPod. Because it only gives you access to a portion of the screen when it's in the toy, I wouldn't solely use it for this purpose. However, I think it's a great bonus because she's dragging it everywhere!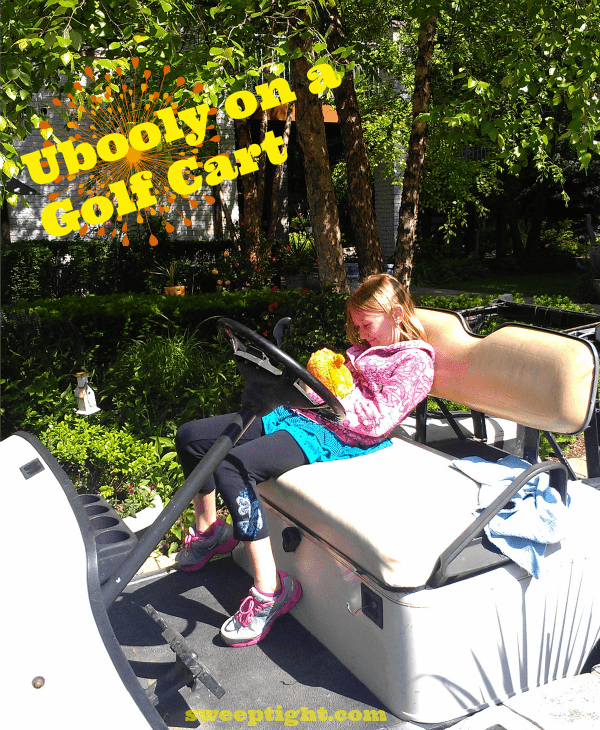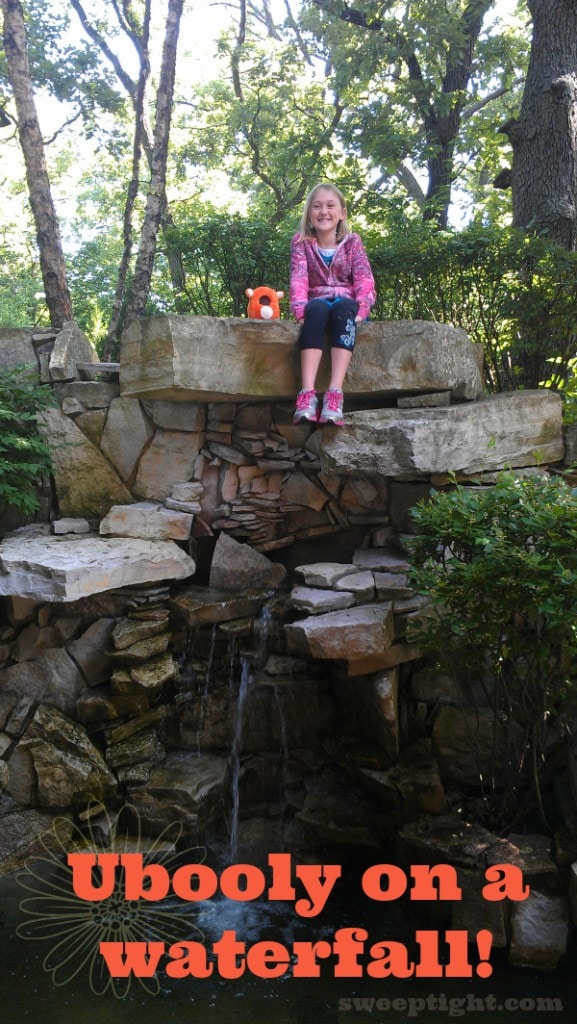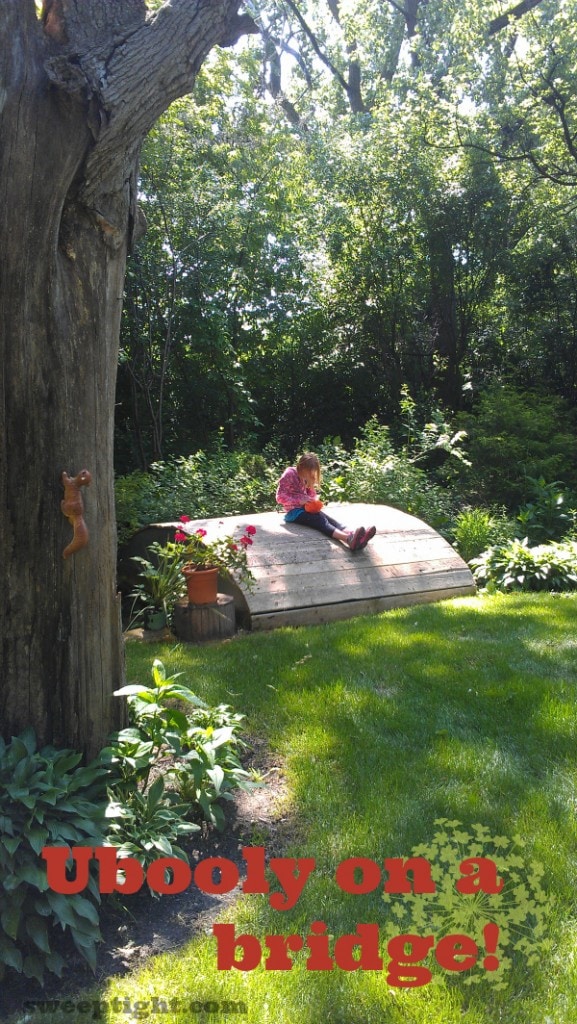 Even her older brother can't resist the funny jokes and interesting facts that Ubooly shares!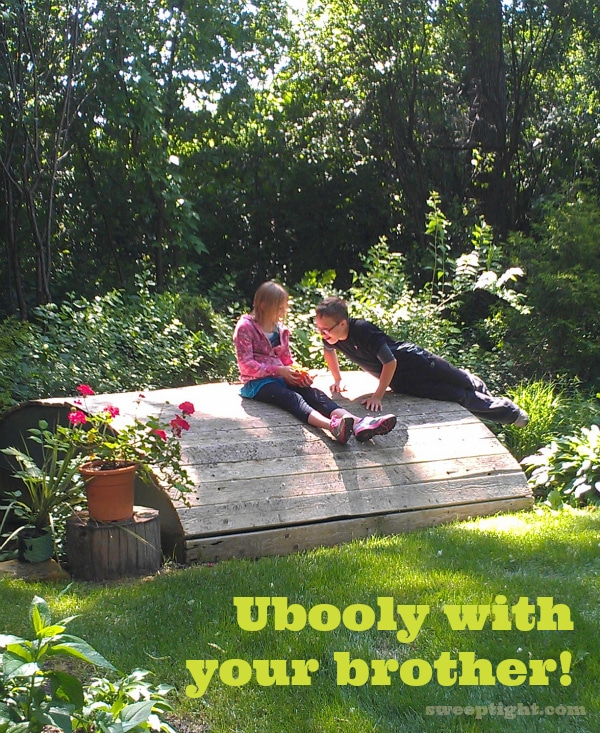 Ubooly with your Friends
Ubooly can even make friends with your friends and their Uboolys! What a perfect way to create a fun little community of learning for the summer. I can't wait for Chesney's friends to get their new toys. I foresee picnics, sleepovers and most importantly… active brains for the summer! 😀
Find more about Ubooly on Facebook.