Ugly Christmas sweaters are fun and festive. The once laughed at trend is now celebrated with parties and challenges. People throw gatherings and encourage their friends to wear their ugliest Christmas sweater creation. On the flip side, I have recently come across some really adorable Christmas sweaters. Some are downright hot! Some of these links contain my referral or affiliate link.
Not So Ugly Christmas Sweaters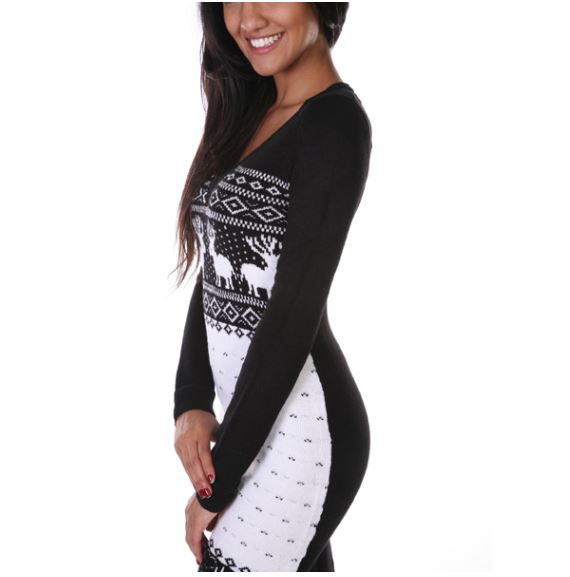 Holiday sweater dresses from White Mark have made an appearance on 9th&Elm, Groupon, and several other sites. I think they are so super cute, but I haven't pulled the trigger and bought one just yet. There's also a picture of a sweater dress that I found on Pinterest. I cannot find the actual dress anywhere, but it's by far my favorite.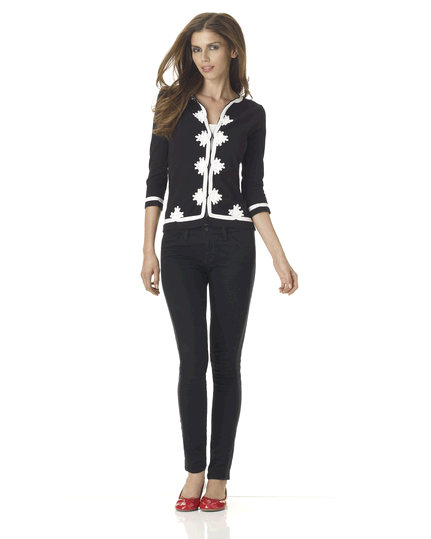 Far from ugly, this holiday cardigan at Spiegel.com is understated and classy with a festive touch. They have a few different colors and aren't too Christmas-y. Perfect for all season.

These three adorable Christmas sweaters are available at Indressme.com for incredibly affordable prices. One of them is even under $20. You can't beat that!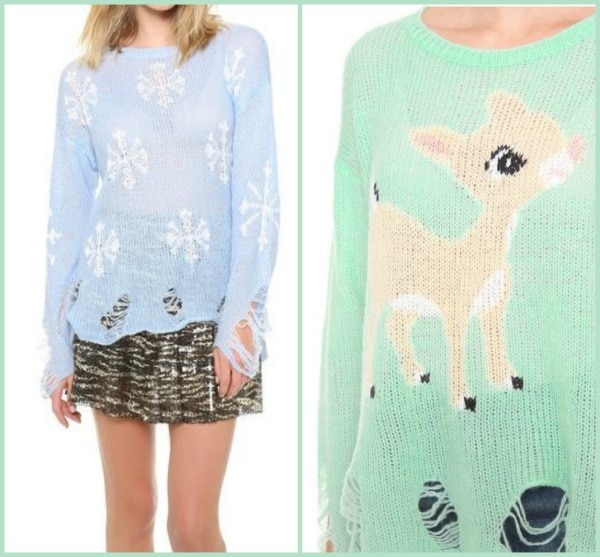 You could always jump on the distressed look trend. They have several designs over at ShopBop.com. They are a lot more pricey over there, but I have found their items to be very high quality. Everything I have ever gotten from there is awesome. Personally, I can't imagine spending so much on something with holes in it, but that is what's in right now!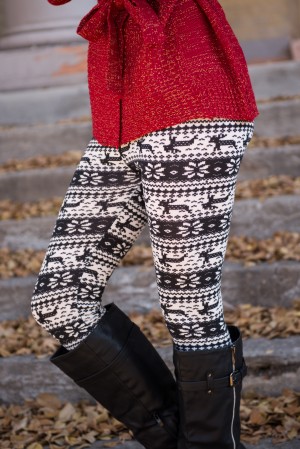 Something that I am not sure how I feel about yet is holiday leggings. I think some people could pull them off fabulously, but pretty sure I am not one of them. This is probably something I would buy and never have the guts to leave the house in!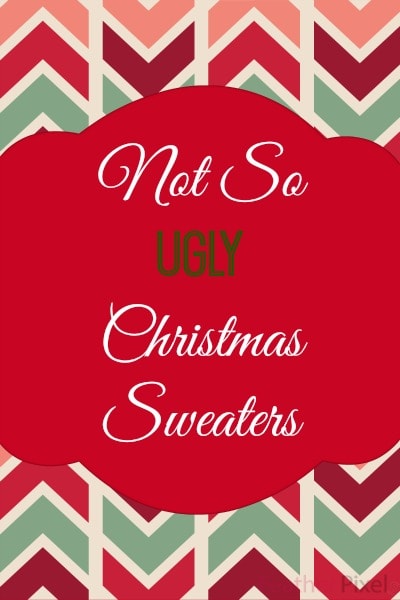 Whatever your style, age, budget, or taste – there's a holiday look for everyone available these days.
Do you wear Christmas Sweaters? Or do you just keep it simple with how you dress for holiday gatherings?