Hopefully you were able to tune into our live unboxing videos on Facebook. If not, you can still watch us weirdos open up the surprises. As promised, we are giving away some of the goodies that we received. Products were sent for promotional purposes. Post contains affiliate links.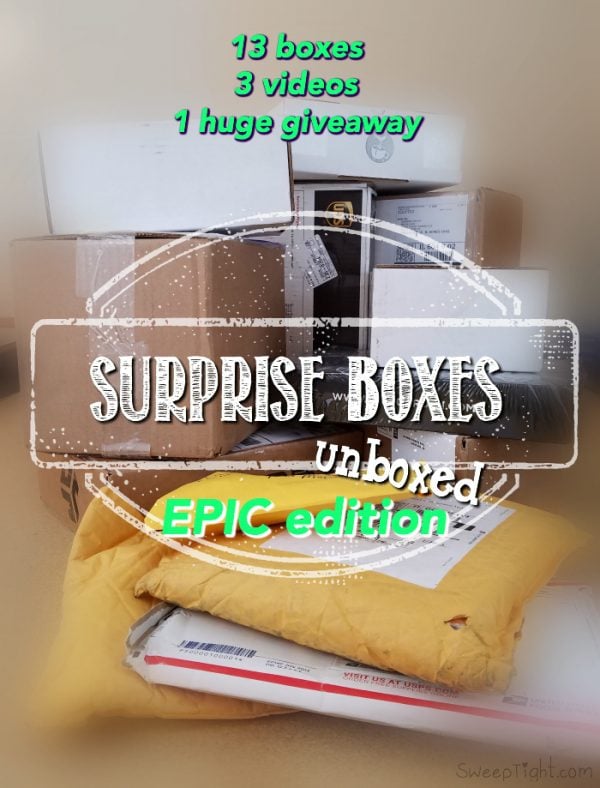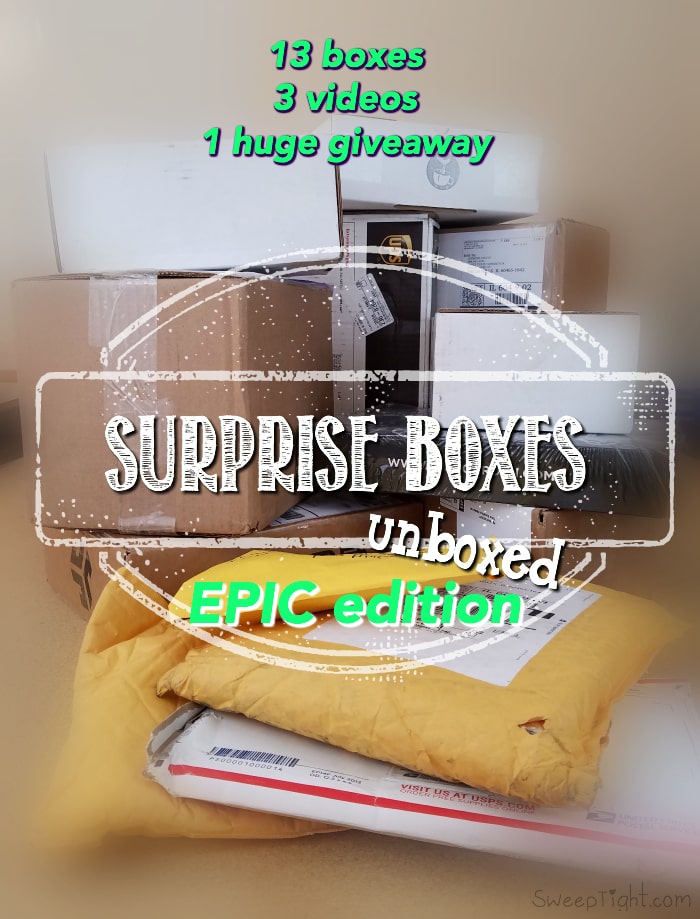 Unboxing Surprise Boxes
We had a huge batch of surprise boxes this time around – 13 to be exact! We couldn't contain the excitement to one, so we broke it up into three videos. Here's a summary of the contents of each box.
Video one:
Natural Bug Repellant from Thistle Farms

These products help support girl power on such a great level. Empowering women by employing them and nurturing their spirit, this product is not just natural, effective, and good for the planet, it's awesome for the soul.

National Geographic Books from National Geographic
Nutiva Organic Plant Protein from Nutiva

We do smoothies every Wednesday morning for breakfast and I can't wait to use this in a fruit smoothie.

Epic 2 Bluetooth Wireless Earbuds from JLab Audio

These are also waterproof! No need to sacrifice tunes because of a little rain while working out outside anymore.

Video two:

Video three: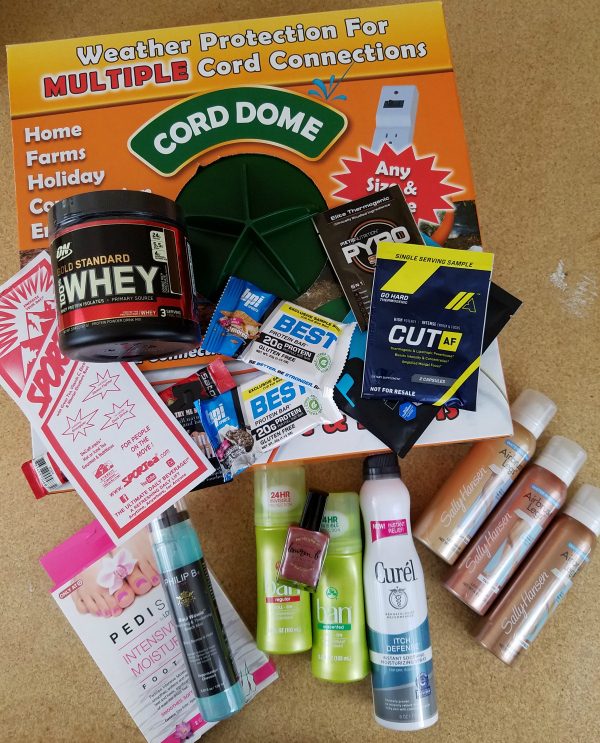 Rainbow Crumbs for You
Weekly newsletter with our latest posts and shenanigans.