Hopefully you were able to tune into our live unboxing videos on Facebook. If not, you can still watch us weirdos open up the surprises. As promised, we are giving away some of the goodies that we received. Products were sent for promotional purposes. Post contains affiliate links.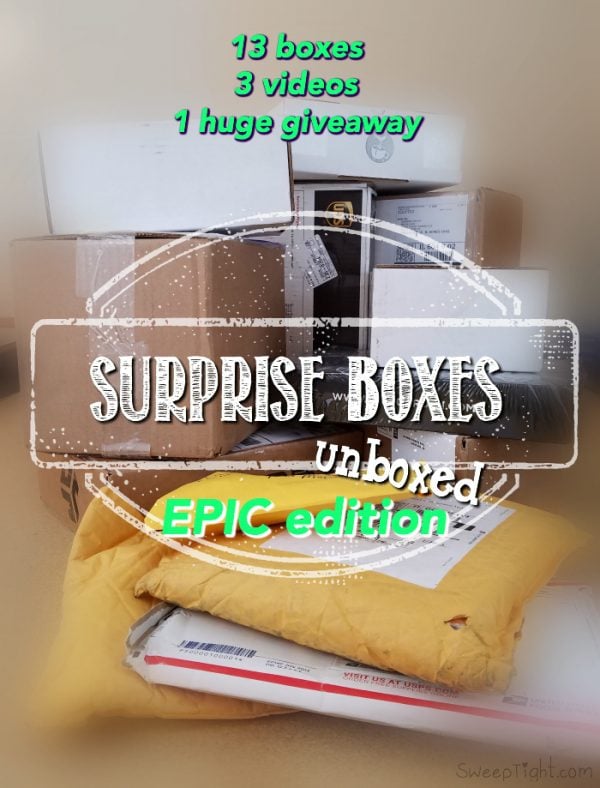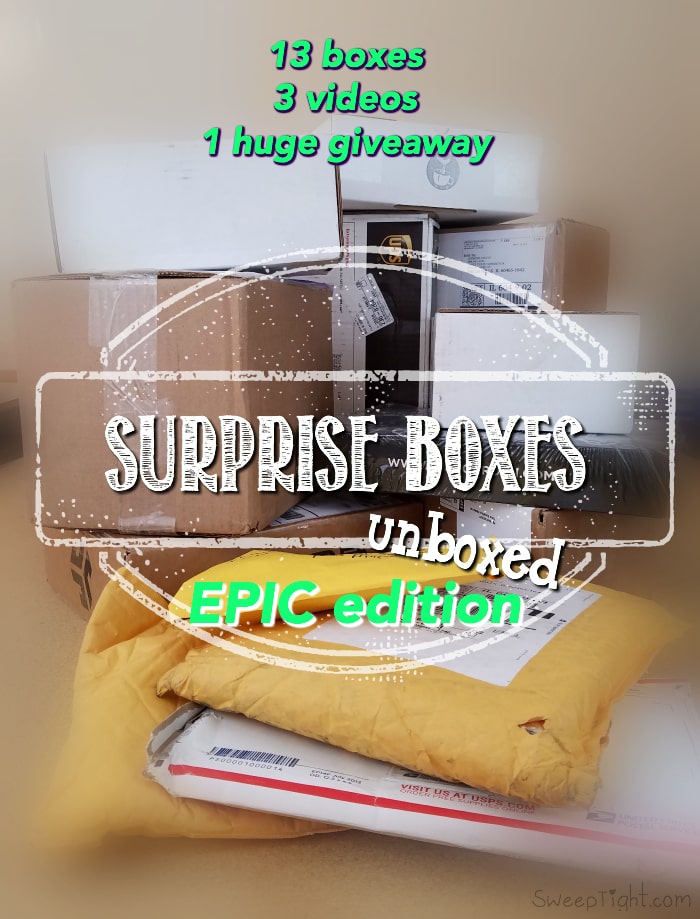 Unboxing Surprise Boxes
We had a huge batch of surprise boxes this time around – 13 to be exact! We couldn't contain the excitement to one, so we broke it up into three videos. Here's a summary of the contents of each box.
Video one:
Natural Bug Repellant from Thistle Farms

These products help support girl power on such a great level. Empowering women by employing them and nurturing their spirit, this product is not just natural, effective, and good for the planet, it's awesome for the soul.

National Geographic Books from National Geographic
Nutiva Organic Plant Protein from Nutiva

We do smoothies every Wednesday morning for breakfast and I can't wait to use this in a fruit smoothie.

Epic 2 Bluetooth Wireless Earbuds from JLab Audio

These are also waterproof! No need to sacrifice tunes because of a little rain while working out outside anymore.

Video two:

Video three:
Airbrush Legs from Sally Hansen

I admit this product sounds a bit odd at first. But after I interviewed a couple female celebrities, they said they always use products like this on their legs.

Maui Wowie Beach Mist from Philip B
Walk of Fame Nail Polish from Lauren B. Beauty

One can never have too many high quality nail polishes in great colors.

Ban Deoderant and Curel Itch Defense from Curel US

I can never have too much deodorant. I keep it in my purse, backpack, gym bag… and the Itch Defense sounds like heavenly relief for anyone with dry skin or eczema.

PediSpa Foot Mask (find at Target.com)

These go on like socks! How easy is that?!

Subscription box from JackedPack

We're all so in love with this monthly box. We are constantly finding new favorite supplements that make us feel invicible at the gym.

Cord Dome from Twist and Seal

So great for outdoor holiday lights and all pool activities that are near outlets. I love that it even keeps pets safe from getting shocked.