Vacuuming. My old foe. I clean the carpet, and then I have to turn right back around and do it again. It's only natural. I have three dogs, after all. I have a hate/hate relationship with vacuuming, but it's far less painful with the Eureka Brushroll Clean with SuctionSeal. I received a Eureka Brushroll Clean with SuctionSeal for review purposes. All opinions are my own.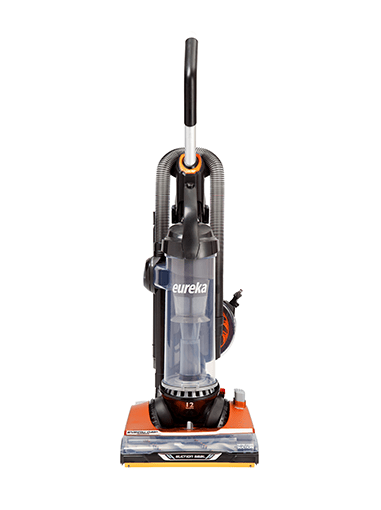 Vacuuming is Better With a Great Machine
As most of you know, I have the Grump, a pug/Boston terrier mix, Franklin, a… something, and Hilo, a German Shepherd. These are not exactly shed free dogs. In fact, if I don't stay on top of my vacuuming, my house looks like an old west thoroughfare. There are fur tumbleweeds everywhere! That means I'm vacuuming at least twice a week. I hate it. HATE IT!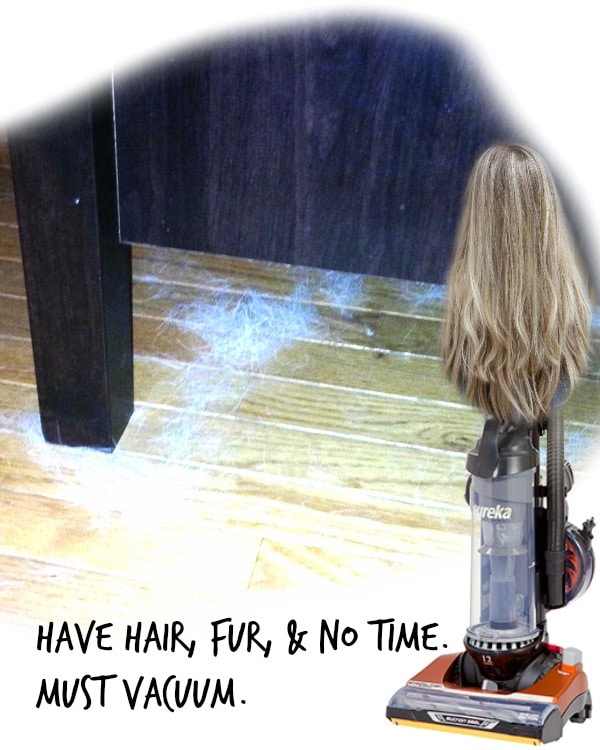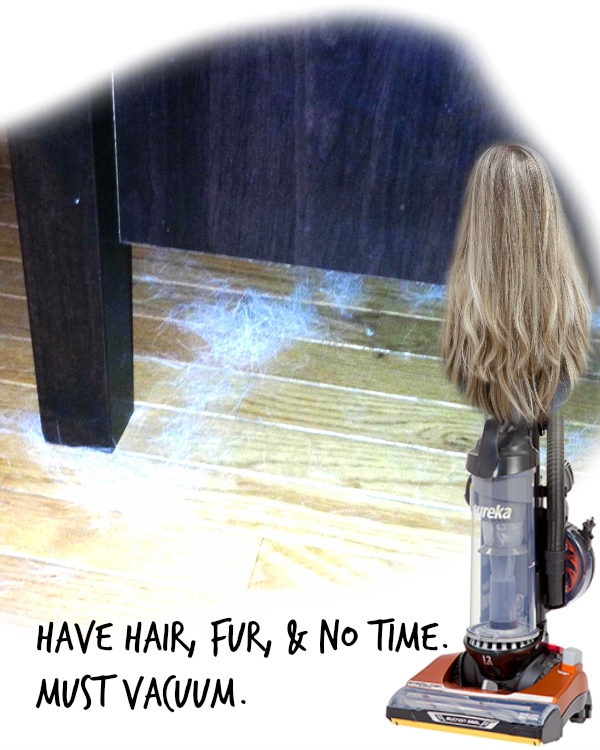 However, I don't hate it quite as much with the Eureka Brushroll Clean with SuctionSeal. I'll be honest, I'll never enjoy vacuuming, but I do enjoy getting the job done faster and better than before. The better my vacuum, the faster I'm finished, and that means my torture is at an end. Yay!
The Eureka Brushroll Clean with SuctionSeal is a Vacuuming Powerhouse
I really like this vacuum. It has great suction, All-Surface Suction Plates, and a self cleaning roller. All of that together means that I can pick up all the Hilo, Grump, and Franklin residue without it tangling in the brush roller or flying out the back of the vacuum when I hit our tile in the kitchen. It's a great feature. There's nothing worse than vacuuming and seeing the air filled with what you want to be in the bag.

Eureka Brushroll Clean with SuctionSeal Specs
Brushroll Clean Technology – Remove tangles from the brushroll with a touch of a button. This improves performance and picks up more debris and hair.
SuctionSeal Technology with All-Surface Suction Plates – These work together to help create the best contact possible when vacuuming. The plates sort of float, adjusting themselves to different carpet piles as well as hardwood and tile.
AirSpeed Technology – Gives a more direct airflow path, maximizing suction. Check out these powerful-attachments!
Automatic Cord Rewind – Easy to put away.
Suction Control Dial – Quickly and easily switch from floor vacuuming to attachments.
This Might Be Man's Best Friend
I know a dog is man's best friend, but I think the Eureka Brushroll Clean with SuctionSeal should be added to that list. Using this, I was able to do my vacuuming more quickly and more thoroughly than I'm normally able to, and it kept all of the dirt, debris, and hair in the vacuum and not floating around the house.
Plus with my own super long hair, being able to just cut the tangles from the roller with a push of a button is pretty sweet.