As I head into a season of birthdays in our family, I am often struggling to find something that fits everyone's personal style or gift list. I was excited to learn about Vanilla Gift Cards, a new way to gift money to friends and family. I received Vanilla Gift MasterCard, a gift card that can be used anywhere MasterCard is accepted in exchange for my review.
Vanilla Gift Cards Make a Perfect Gift for Anyone
Vanilla Gift is a prepaid gift card that is accepted anywhere that takes MasterCard, and it comes in denominations up to $500. They come in a variety of themes and designs for any occasion and you can find them at retailers nationwide. As soon as you purchase the card it is activated and ready to use immediately. Since there is a limited amount of money to be spent on the card – it will get declined if you go over the amount. A couple tips for using:
1. In order to use the card for a purchase that is more than the amount on the card, make sure to tell the cashier you have to pay for it with two separate payments.
2. If you are using to purchase gas – you may have to go directly to the attendant to request an amount to be added to the pump.
3. The gift card cannot be used at an ATM but if you can use it as a credit or debit card (get a pin number at VanillaMasterCard.com)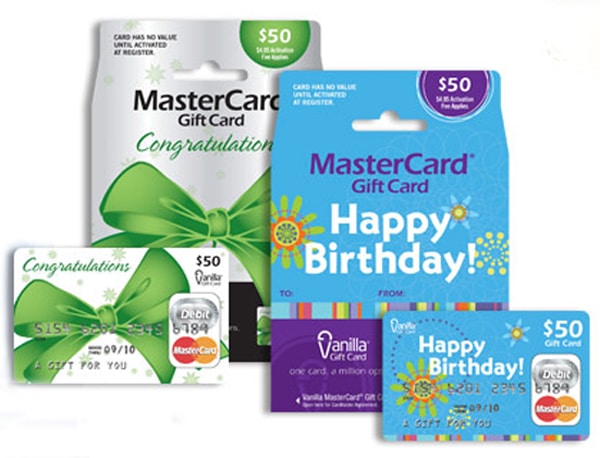 With so many stores having issues with credit cards lately – this gift card is a safe way for you to spend money. Once it is used, it is not reloadable; no one can steal the card number to make purchases.
With our Vanilla Gift, the hubby and I were able to take ourselves out for a Valentine's day dinner date – but I will probably be grabbing a few more for the birthdays coming up.
Find out more about the Vanilla MasterCard Gift Card at VanillaMasterCard.com.