Even with fall here, we love to grill for a variety of reasons. In the summer, of course, it helps keep the house cool, it adds more flavor, and it is fun to experiment with what you can grill (just about anything, really!). With our excitement for grilling, I was happy to receive a Grillware Pizza Tray from Wilton Armetale's Gourmet Grillware Collection for free in exchange for my opinion of the product.
Gourmet Grillware Collection
There are TONS of pieces in the Wilton Armetale Gourmet Grillware Collection – from tableware to grillware, all the pieces are able to go from the grill to the table and make outdoor entertaining easy. The grillware is made to keep cold food colder and hot food hotter (of course, be careful handling the piece when it is hot!) – but it is nice that it will keep things warm on the table even while dining. The pieces are durable; they won't crack, chip or dent, rust or tarnish.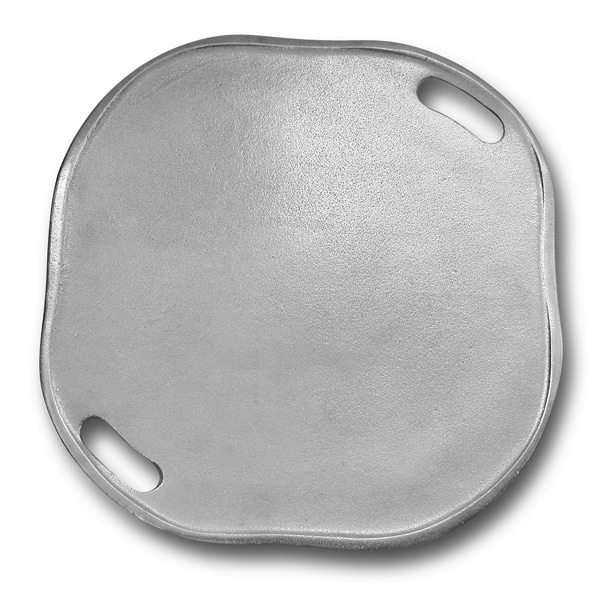 The pizza tray is great for the grill – and we don't let it limit us to just pizza. We tried a frozen pizza that turned out great, but we have also tried quite a few other skillet-type meals either straight from the freezer or made fresh. The only fault I can think of is that it is not dishwasher-safe – but it's completely flat, so it is super easy to clean up quick anyway.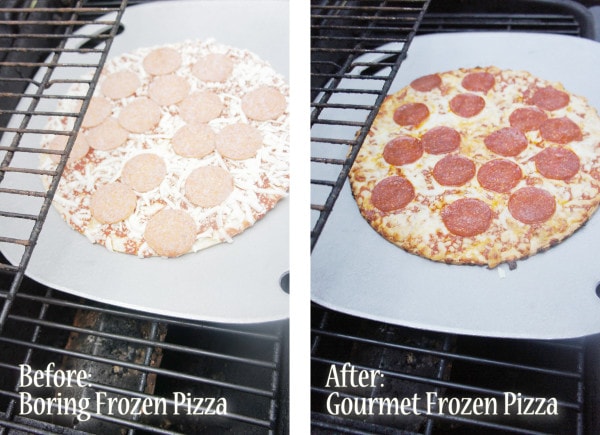 Wilton Armetale has a variety of other items in their Gourmet Grillware collection including a griddle, a sauce pot, skillets, a chili pot, and more. You can get away with making just about anything on the grill – but can use the pieces on the stovetop as well.