We just love funny and slightly offensive shirts around here! Mike and I both have a similar sense of humor and find many t-shirts simply hilarious! Of course, we know where to draw the line and never wear anything too offensive, but there are plenty to chose from that the majority of people will get a kick out of, too. Product was received for review purposes and this post may contain affiliate links.
There have been plenty of times where Mike thinks up a great idea (according to him) that he thinks needs to be on a t-shirt. That's where Drama Patrol Clothing would come in. Not only do they have their own designs for sale on their site, but they specialize in printing custom designs, as well. So, the next time Mike thinks of something witty and fabulous that he wants written on his chest, he can easily make it happen with Drama Patrol! They even have a wide variety of stock images to chose from if you do not choose to upload your own. Actually, it doesn't stop at clothing…you can have them create bumper stickers, puzzles, buttons, flags, cell phone sleeves…seriously the list goes on and on!
~~~Custom t-shirts are only $10.99! They promise the lowest cost for the best quality!~~~

I got a kick out of this shirt from their own designs…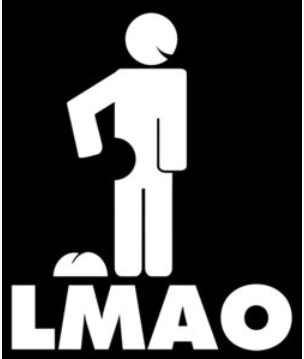 It's about time that this was graphically explained!
At Drama Patrol their goal is to make it as easy as possible for their customers to get exactly what they want. They realize that a happy customer is extremely beneficial to them, as well. They will not be happy until you are happy! No drama! They welcome you to contact them by any way necessary in order to create the easiest transaction possible.
Bonus:  Drama Patrol is a company that gives back! They donate $1 from every purchase to St. Judes Hospital making them extra awesome in my book!
Rainbow Crumbs for You
Weekly newsletter with our latest posts and shenanigans.