I was sent a Waka Waka Solar Powered Charger for review purposes. All opinions are my own. There are many reasons that one would want to own a solar powered charger and light. Think of all the emergency situations that it could come in handy during, not to mention just for pure convenience.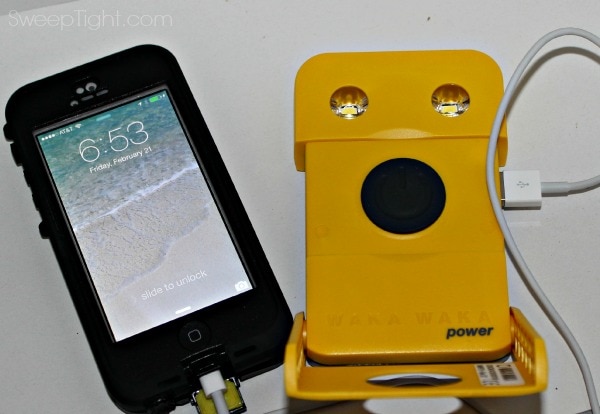 Solar Powered Power Pack Perfect for Boating
Let me tell you about a little run-in that we had last year while boating. We can take the Cal-Sag canal, which is close to our house, all the way to Lake Michigan. There's two routes that we can take. One is the scenic route that takes you along the Chicago River. It's beautiful to see the buildings and take in the city from a whole new angle. The other is a little quicker and takes us closer to a little beach area that we like.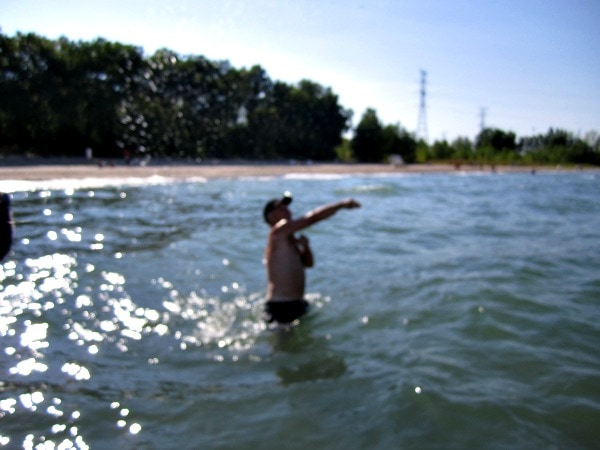 After a fun filled day at our favorite beach, we headed back. Having never taken this way before, we accidentally stayed to the right when we should have veered left. This brought us to a shallow area where we quickly slammed our boat into a concrete bottom. Holy whoopsie did that suck. At this point the boat was still running, but we were stuck. (Local boaters: I will go into how to avoid this area in another post.)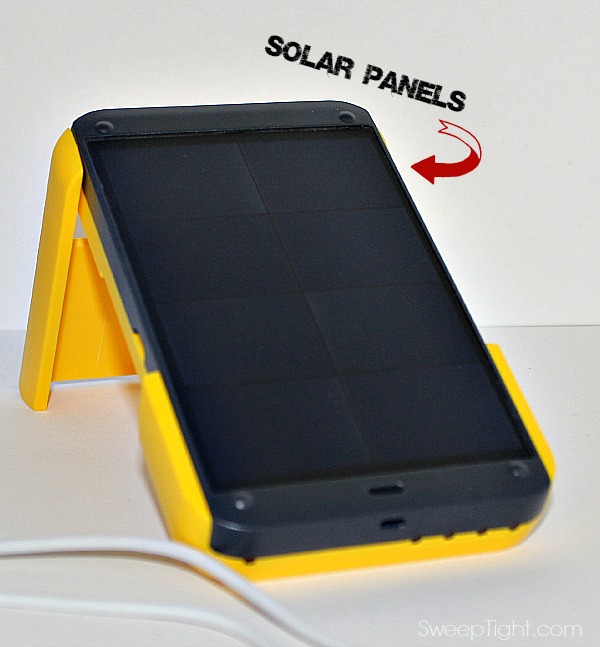 Long story short, my hubby went all Hulk-mania and pushed us out into the deeper water. This was after a good 30-45 minutes of being very stuck. During this time most of our phones had died. We had just spent hours of frolicking in the lake taking pictures, videos, and listening to music via our phones. I was in the biggest panic that we would not be able to call for help and have to sleep in the boat while stuck in the river.
Waka Waka Solar Powered Charger and Light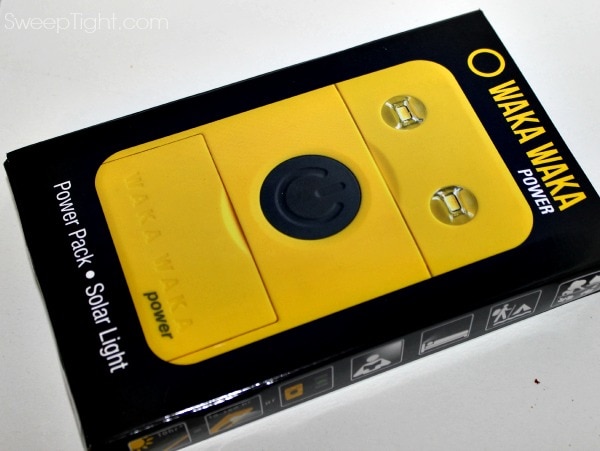 That is one of the many reasons we are now happy to have a Waka Waka Solar Powered Power Pack. After charging in about 10 hours of direct sunlight, the Waka Waka can charge our phones, or supply us with many light options.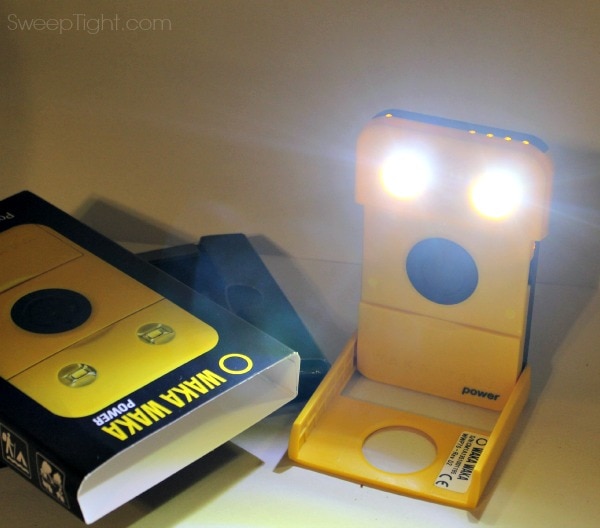 There's a super bright light and also bright, medium, low, and SOS settings. Perfect for emergency situations. The unit can stand on its own if  you need to prop it up for lighting. It also can be hung, or even used as a bottle opener.
WakaWaka Power+ Solar-Powered Flashlight + Charger, YellowGet It Here
This year, we definitely will not go boating without our Waka Waka. That's just one of the many reasons that it can be useful. With all the extreme weather situations lately, it's great to have it in the house, as well. You never know when you may have a power outage and this is an excellent alternative to kerosene.
Find out more about Waka Waka products and purchase your own from their website. When you make a purchase, Waka Waka will send a unit to a Syrian refugee family, as well. Make sure to like their Facebook page and follow them on Twitter to stay in the loop.