I am always finding things about my house that I am unhappy with. This time, a wall that I do not have the funds to remove. So, I decided to do something with it, and was so excited to work with Milton and King to create a stunning accent wall with wallpaper from their Kemra Boutique line. I received enough wallpaper to complete my wall in exchange for my review.
Wallpapering an Accent Wall
For me, choosing the accent wall was easy. It was a wall I didn't like, so I decided to do something big with it to create a positive focal point. For you – I would choose a wall with not many breaks (windows and doors), and not the first thing you see when you walk in the door (sometimes that can become overpowering). Milton and King has a gorgeous line of wallpapers that fit just about any style. They have beautiful designs created by artists at Wallpaper Republic, and I chose one from their Kemra Boutique Faux collection with beautiful realistic textiles.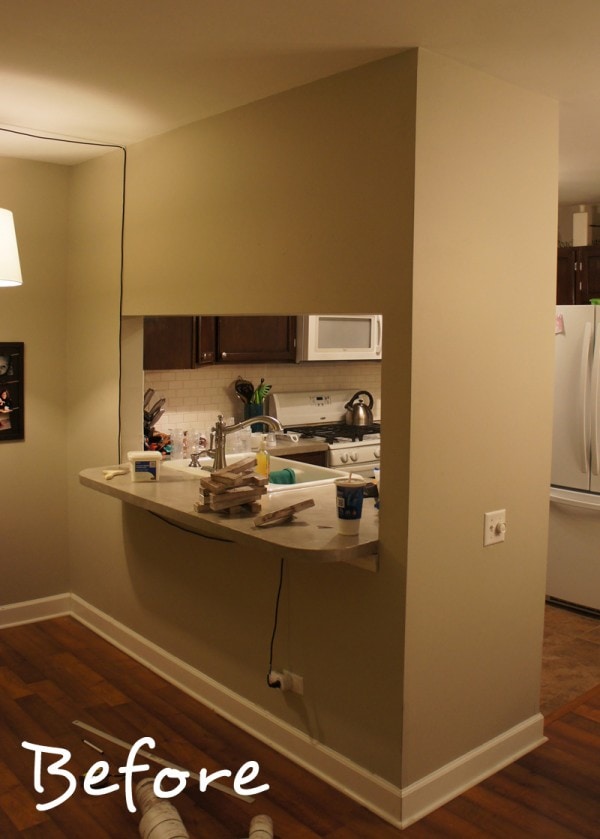 From bricks to mix tapes, they have fun papers for just about any space. I had trouble choosing between quite a few of their wallpapers with a vintage vibe to them. In the end, I chose the Pally Post Office print, a rustic wooden paneled pattern with chippy white paint. When it came to getting it on the wall – Milton and King provided GREAT instructions – so I am not even going to go into it. (Hint: measure, cut, glue, step back and enjoy!)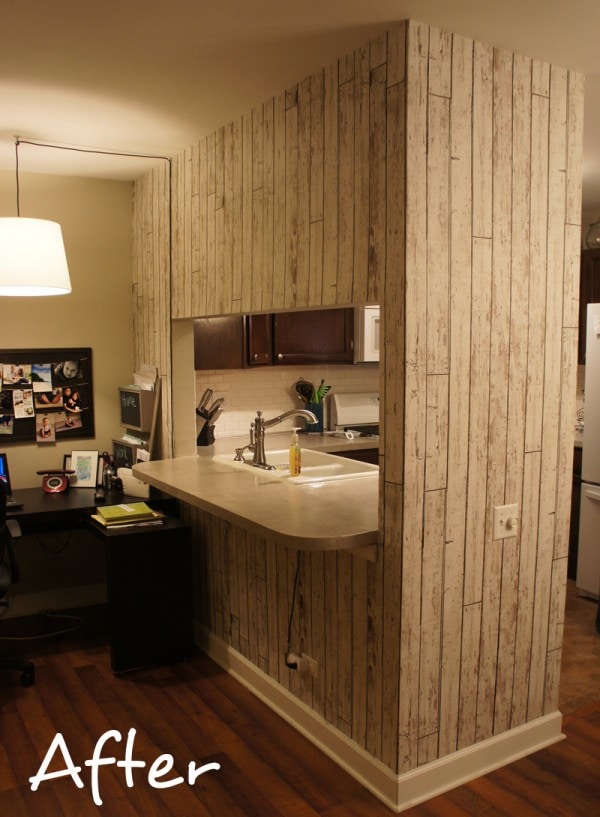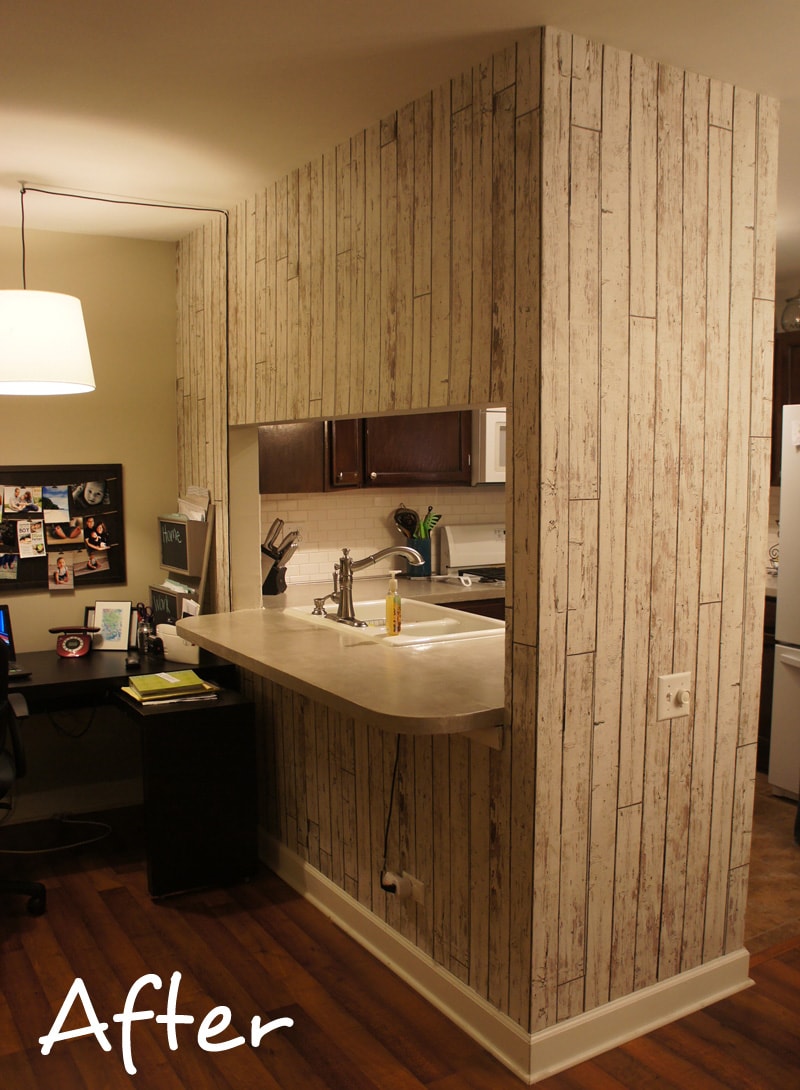 Wallpaper doesn't have to be tiny flowers in your grandma's living room anymore; there are TONS of amazing patterns and designs that can bring personality to a space that is otherwise lacking. In just a couple hours, I was able to significantly update my workspace, and I love it! My next project? I found an amazing wallpaper mural from the Milton and King children's line, Muffin and Mani.
Do you have an accent wall in your house could use some personality?