Walt Disney Studios has released its 2016 cinematic lineup, and it looks like this is going to be another winning year. Walt Disney Studios has a nice variety of films from action to animated and more.
Walt Disney Studios is Bringing It!
2016 is here, and Disney is bringing its A game this year. They always do, really, but there are some movies slated for release this year that I think are going to be absolute blockbusters. With everything from super heroes to talking animals to high stakes dramas, Walt Disney Studios is blowing it up this year!

Some of these films have boiler plates, cast, and trailers available, but some are too new for even that. I'll be giving you the boiler plate and trailer when I can. When I can't. Well, you'll at least get the name of the movie and a photo. =D
The Finest Hours (Walt Disney Studios) – 1/29/16
"The Finest Hours" is the true story of the greatest small boat rescue in Coast Guard history. The SS Pendleton, a T-2 oil tanker bound for Boston, which was literally ripped in half during a massive storm in the 50s, trapping more than 30 sailors inside its rapidly-sinking stern. As word of the disaster reaches the U.S. Coast Guard station in Chatham, Massachusetts, Warrant Officer Daniel Cluff (Eric Bana) orders a daring operation to rescue the stranded men. Despite overwhelming odds, four men, led by Coast Guard Captain, Bernie Webber (Chris Pine), set out in a wooden lifeboat with an ill-equipped engine and little, if any, means of navigation, facing frigid temperatures, 60-foot high waves and hurricane-force winds.

Zootopia (Walt Disney Animation Studios) – 3/4/16
The modern mammal metropolis of Zootopia is a city like no other. Comprised of habitat neighborhoods like ritzy Sahara Square and frigid Tundratown, it's a melting pot where animals from every environment live together—a place where no matter what you are, from the biggest elephant to the smallest shrew, you can be anything. But when rookie Officer Judy Hopps (Ginnifer Goodwin) arrives, she discovers that being the first bunny on a police force of big, tough animals isn't so easy. Determined to prove herself, she jumps at the opportunity to crack a case, even if it means partnering with a fast-talking, scam-artist fox, Nick Wilde (Jason Bateman), to solve the mystery.

The Jungle Book (Walt Disney Sutdios) – 4/15/16
Directed by Jon Favreau ("Iron Man"), based on Rudyard Kipling's timeless stories and inspired by Disney's classic animated film, "The Jungle Book" is an all-new live-action epic adventure about Mowgli (newcomer Neel Sethi), a man-cub who's been raised by a family of wolves. But Mowgli finds he is no longer welcome in the jungle when fearsome tiger Shere Khan (voice of Idris Elba), who bears the scars of Man, promises to eliminate what he sees as a threat. Urged to abandon the only home he's ever known, Mowgli embarks on a captivating journey of selfdiscovery, guided by panther-turned-stern mentor Bagheera (voice of Ben Kingsley), and the free-spirited bear Baloo (voice of Bill Murray). Along the way, Mowgli encounters jungle creatures who don't exactly have his best interests at heart, including Kaa (voice of Scarlett Johansson), a python whose seductive voice and gaze hypnotizes the man-cub, and the smooth-talking King Louie (voice of Christopher Walken), who tries to coerce Mowgli into giving up the secret to the elusive and deadly red flower: fire.

Captain America: Civil War (Marvel) – 5/6/16
Follow the story of two super hero titans, Captain America and Iron Man, as they face off in a battle of ideology and principle in the next installment of the Marvel cinematic universe.

Alice Through the Looking Glass (Walt Disney Studios) – 5/27/16
Alice Kingsleigh (Mia Wasikowska) has spent the past few years following in her father's footsteps and sailing the high seas. Upon her return to London, she comes across a magical looking glass and returns to the fantastical realm of Underland and her friends the White Rabbit (Michael Sheen), Absolem (Alan Rickman), the Cheshire Cat ( Stephen Fry) and the Mad Hatter (Johnny Depp), who is not himself. The Hatter has lost his Muchness, so Mirana (Anne Hathaway) sends Alice on a quest to borrow the Chronosphere, a metallic globe inside the chamber of the Grand Clock which powers all time. Returning to the past, she comes across friends – and enemies – at different points in their lives, and embarks on a perilous race to save the Hatter before time runs out.

Finding Dory (Disney/Pixar) – 6/17/16
Disney/Pixar's "Finding Dory" reunites everyone's favorite forgetful blue tang, Dory, with her friends Nemo and Marlin on a search for answers about her past. What can she remember? Who are her parents? And where did she learn to speak Whale?

The BFG (Walt Disney Studios) – 7/1/16
Disney's "The BFG" tells the imaginative story of a young girl and the Giant who introduces her to the wonders and perils of Giant Country. The BFG (Mark Rylance), while a giant himself, is a Big Friendly Giant and nothing like the other inhabitants of Giant Country. Standing 24-feet tall with enormous ears and a keen sense of smell, he is endearingly dim-witted and keeps to himself for the most part. Giants like Bloodbottler (Bill Hader) and Fleshlumpeater (Jemaine Clement) on the other hand, are twice as big and at least twice as scary and have been known to eat humans, while the BFG prefers Snozzcumber and Frobscottle. Upon her arrival in Giant Country, Sophie, a precocious 10-year-old girl from London, is initially frightened of the mysterious giant who has brought her to his cave, but soon comes to realize that the BFG is actually quite gentle and charming, and, having never met a giant before, has many questions. The BFG brings Sophie to Dream Country where he collects dreams and sends them to children, teaching her all about the magic and mystery of dreams. Having both been on their own in the world up until now, their affection for one another quickly grows, but Sophie's presence in Giant Country has attracted the unwanted attention of the other giants, who have become increasingly more bothersome.

Pete's Dragon (Walt Disney Studios) – 8/12/16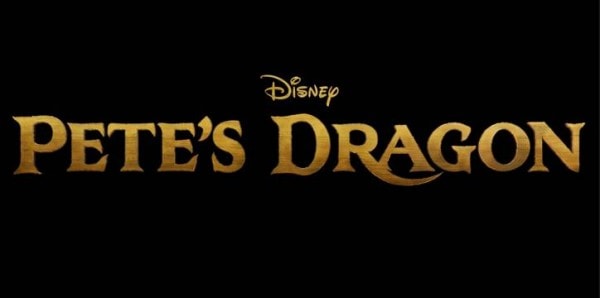 Relive one of the best Disney movies of all time, Pete's Dragon. There's very little information available on this one right now, but as I long time fan of the movie, I'm stoked.
Queen of Katwe (Walt Disney Studios) – Fall 2016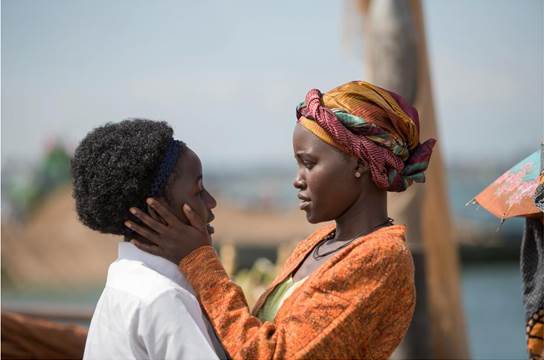 Doctor Strange (Marvel) 11/4/16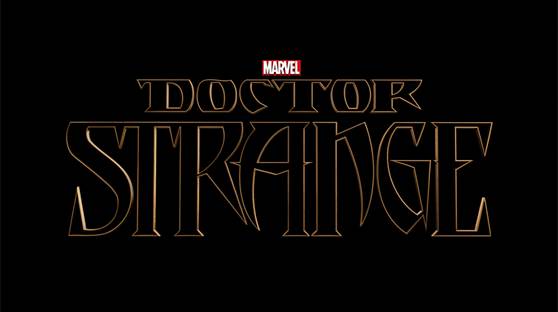 I haven't heard much in the way of information on this one other than Benedict Cumberbatch will play the titular hero. I don't know what Marvel has planned, but I know the comic book is awesome, and I know that Doctor Strange has long played a key roll in the Marvel Universe.
Moana (Walt Disney Animation Studios) – 11/23/16
Three thousand years ago, the greatest sailors in the world voyaged across the vast Pacific, discovering the many islands of Oceania. But then, for a millennium, their voyages stopped – and no one today knows why. From Walt Disney Animation Studios comes "Moana," a sweeping, CG-animated adventure about a spirited teenager who sails out on a daring mission to prove herself a master wayfinder and fulfill her ancestors' unfinished quest. During her journey, Moana (voice of Auli'i Cravalho) meets the once-mighty demi-god Maui (voice of Dwayne Johnson), and together, they traverse the open ocean on an action-packed voyage, encountering enormous fiery creatures and impossible odds.

Rogue One: A Star Wars Story (Lucasfilm) 12/16/16
Again, there's not much on this one at the moment other than it's an expansion of the Star Wars Universe, so, you know – #awesome.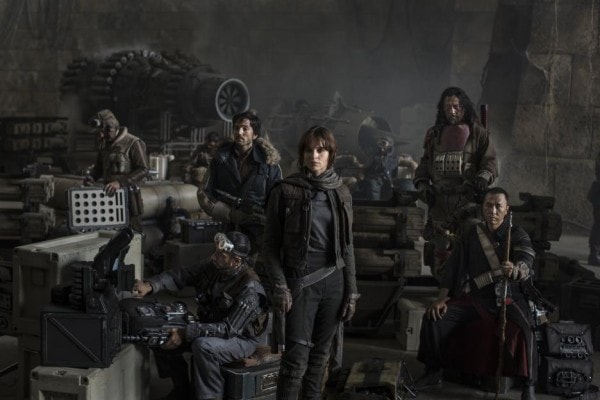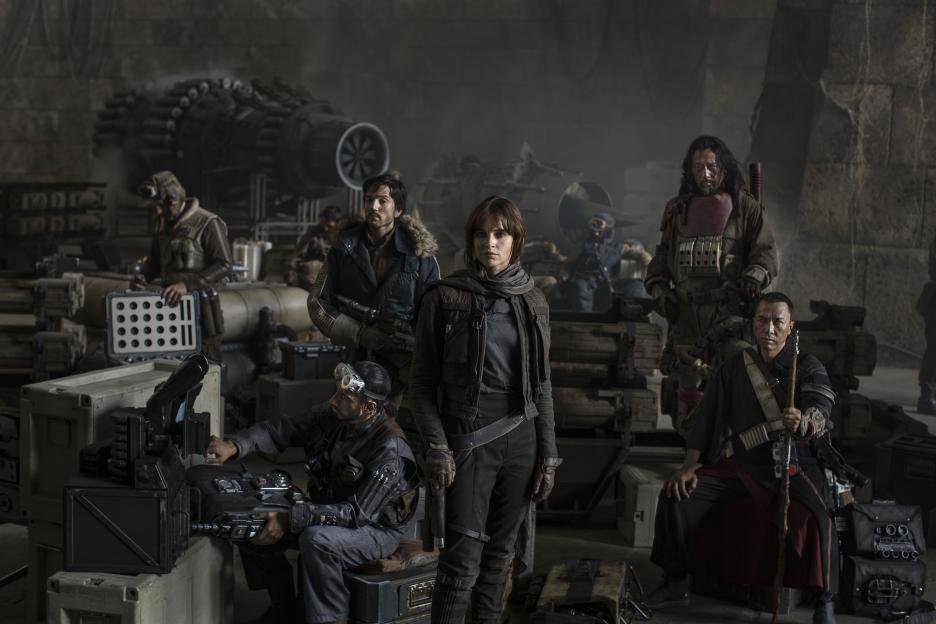 The Light Between Oceans (Dreamworks Pictures) – TBD 2016
This is the last movie on the Walt Disney Studios slate for the 2016 year. I have no idea what this one is about either, but just the picture makes me suspect that it is either a romance or a feel good family movie. Either way, it's Dreamworks, so you know it'll be good.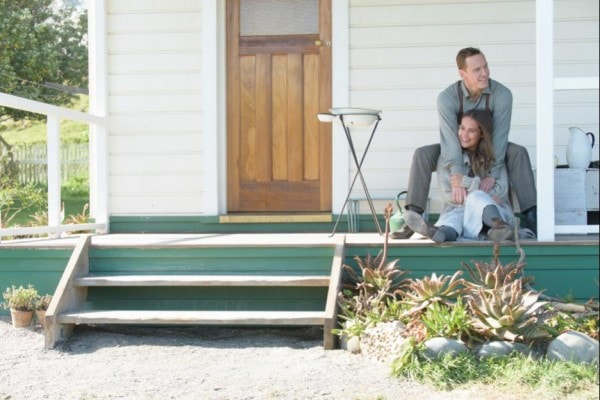 Walt Disney Studios is Releasing Some Good Ones
I – being the total Marvel geek that I am – am totally stoked about Civil War and Doctor Strange. However, Walt Disney Studios is releasing a collection of movies this year that has something for everyone. This looks to be yet another year of Disney awesomeness, so prepare your peepers!