Subscription boxes are very popular right now – you can find anything from organic food to baby items. I was super excited when I was able to partner with Wantable to receive my very own accessories box for review. They deliver great new accessories to your door every month for just $36 and you can skip a month or cancel at any time. How cool is that?
Wantable Subscription Boxes
Wantable offers a couple different boxes to which you can subscribe — a makeup box, an accessories box, an intimates box (I had no intention of reviewing and photographing that one for all of you – sorry!), and sometimes a holiday box offering. I decided on the accessories box. When you sign up, you go through a whole question/answer process so they can learn more about your likes and dislikes. I loved their rating scales with pictures of jewelry, so they could ask "do you like this ugly gaudy necklace?" or "do you like this simply stated pretty necklace more?" (ok, they didn't label them with so much bias, but that's the way I saw them!). As soon as I placed my order it was shipped out quickly and I received three new accessory pieces within just a few days.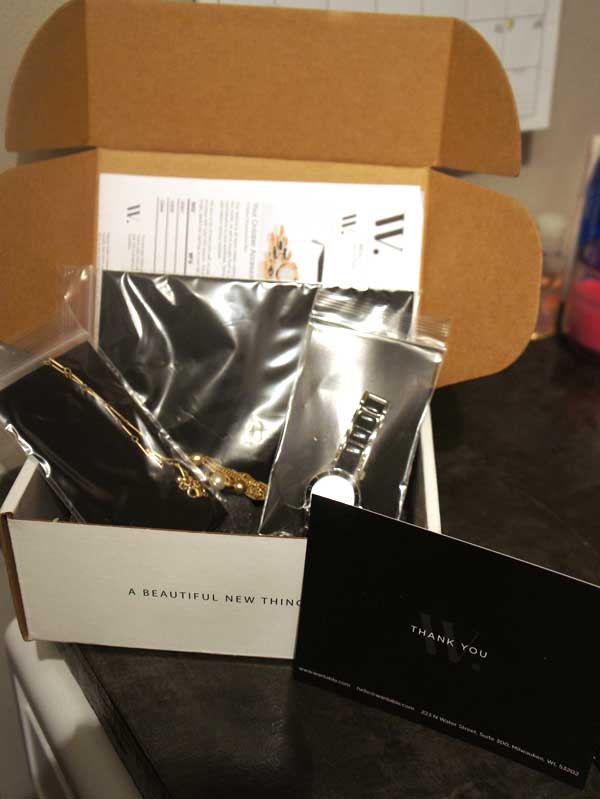 My box came with a watch and two necklaces – both of the necklaces are gold, so it will be fun to pair them with things this fall, and the watch is black and silver, so it will go with just about everything I own (I have a very black, blue, and grey palette). Each box comes with full-size products that are hand-picked from specialty and premium brands. I feel like their rating scale really helped pick pieces that fit my style. There was one piece that I was worried about working into my style, but I think it challenged me a bit to try it out, and now I get great compliments on it!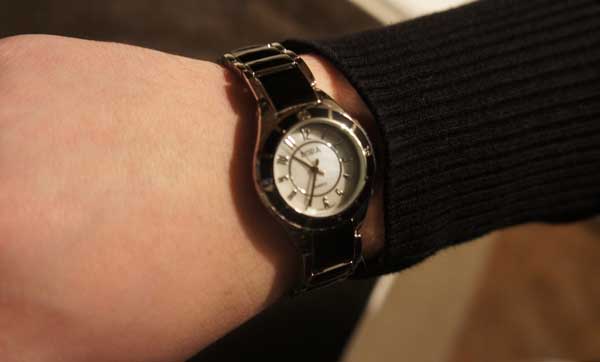 You can sign up for your own Wantable box — $40 for just one time, or $36 for a subscription. You can cancel at any time or skip a box if necessary. Here is the best part: If you don't like the box – you can send it back for a refund! How great is that?
Do you like monthly subscription boxes? Which Wantable box would you choose?