On our mission to warm up this winter, we have found some of our new favorite hot beverages. I participated in a campaign on behalf of Mom Central Consulting for Sturm Foods, Inc. I received a promotional item and product samples as a thank you for participating. Caza Trail and Grove Square have delicious selections of K-cups to choose from.
Warm Up with Caza Trail and Grove Square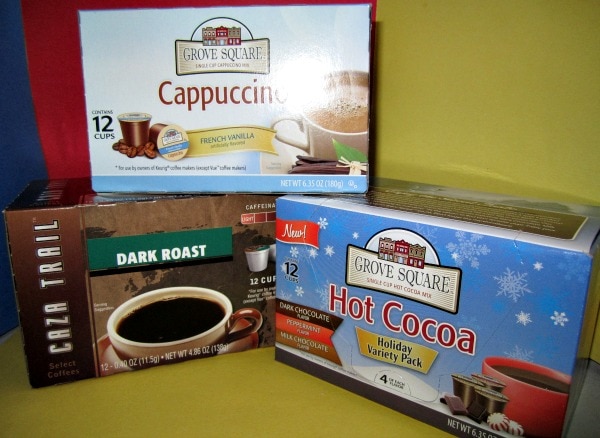 We received dark roast coffee, hot chocolate and French vanilla cappuccino K-cup samples. Each one was unique and delicious in different ways. In addition to my daily cup(s) of coffee, I have now been enjoying hot chocolate from the Keurig thanks to trying the holiday variety pack from Grove Square. I hadn't even thought to purchase hot chocolate K-cups until trying them. Mike is not a fan of coffee, but he enjoyed these hot cocoa drinks as much as I did. We have a new habit of making hot chocolate almost every night now. He likes his with marshmallows and I seriously don't mess around. I like whipped cream, marshmallows and sprinkles – the works.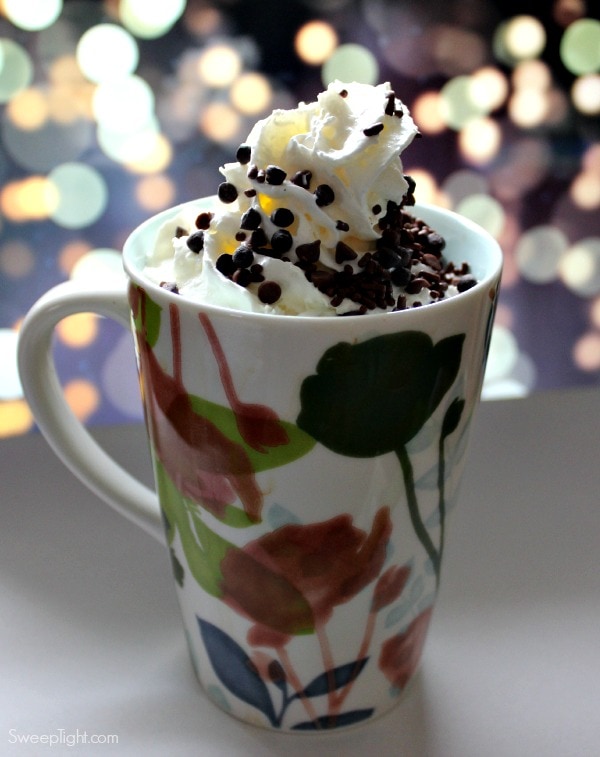 Single serve K-cups are such a wonderful convenience. With the push of a button you have a perfectly brewed beverage in seconds. There's no magic formula to follow or measuring nonsense… just a smooth, creamy drink every time. K-cups are ideal for every household if you ask me. Being the sole coffee-drinker, I can make myself just one cup at a time. If you have guests or multiple people with different tastes, it's also perfect because each person can choose a different K-cup.
Sometimes I crave something a little sweeter than my normal morning coffee. The French vanilla cappuccino K-cup was the ultimate treat in that case. I no longer feel like I have to run to a coffeehouse. These cappuccinos are so velvety smooth and delicious, they satisfy my sweet tooth every time.
If you are looking to get the most out of your Keurig, I definitely suggest giving Caza Trail and Grove Square K-cups a try.
What's your favorite way to warm up during the colder months?