Well, for me this week has flown by. Our weight loss event contestants, Jodi and Ben, may not agree. Let's find out! Here's how their week went:
Weight Loss Event – Week 1 Results
On their first appointments, after all their medical tests, (which included blood work, urinalysis, and ECG,) they received their individual instructions for the week. Plus all these products: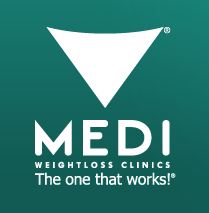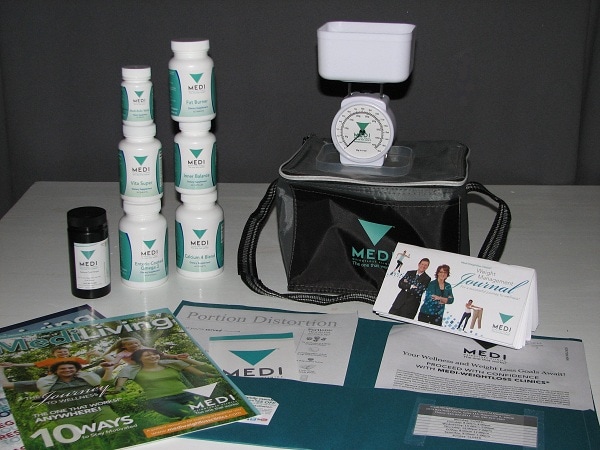 Ben's First Week:
For the duration of week 1, Ben was instructed to follow his nutrition program that was specifically designed for him. The goal was to get into Ketosis–which is a state where your body is burning fat for energy.
He said that the first half of the week went by pretty slow, probably because he was not taking his prescribed appetite suppressant, (this is a personal challenge and not recommended) but by mid-week, it wasn't so bad. Greek yogurt mixed with a sugar free gelatin mix was a lifesaver. He said it's what really got him through the day.
"I appreciate food more now that I don't have as much." —Ben, Medi-Weightloss Clinics Weight Loss contestant
Here is a sample from his food log (he apologized for his sloppy penmanship):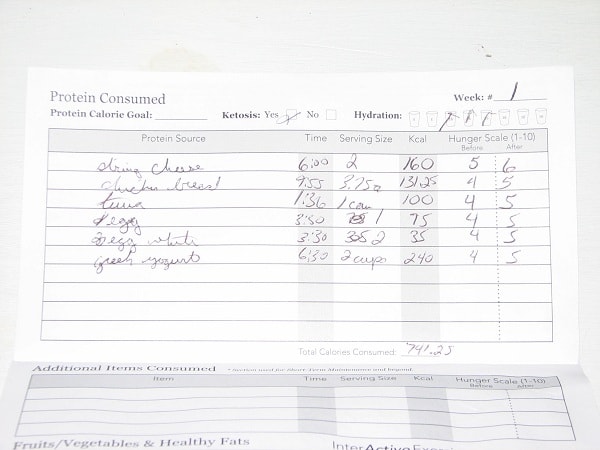 When the end of the week was near, he came up to me and said,
"For the first time in my life, I feel like I'm not going to be the fat kid anymore." —Ben, Medi-Weightloss Clinics Weight Loss Contestant
I was so happy for him. He has been overweight to obese since early childhood. The extra weight didn't just harm his physical state, but had a big role in forming his entire being. He's got the mentality of a chubby kid; which we all find charming and endearing to be around, but for him, it has been a hard life.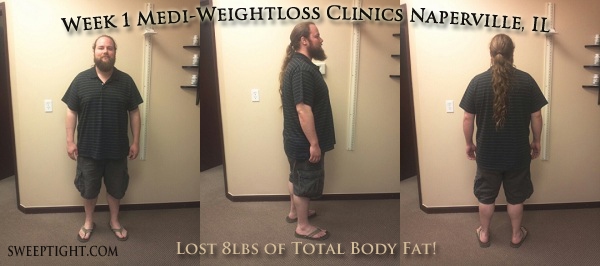 (At the end of the event, we will compile all the weekly photos together so we can really see the transformation!) 🙂
Jodi's First Week:
Jodi was also given personalized nutrition instructions to follow. She had an extremely challenging week as she was bombarded with temptation. On top of all her usual hectic running around after four kids, she had her daughter's communion–which was held at a carb-filled Italian restaurant! But through it all she never faltered!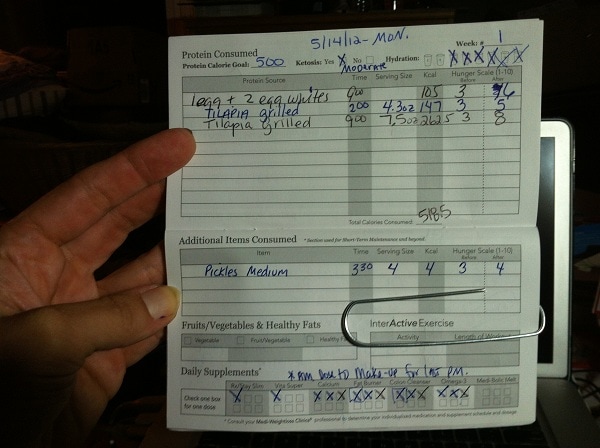 Her biggest challenges are mindless snacking and cravings for carbs. But one thing she noticed was a big change in her hair and skin. It began feeling incredibly soft and smooth. And, by the end of the week, she started receiving compliments on her appearance! She also reported having a lot of energy from the vitamin B injections.
She highly recommends taking the appetite suppressant as it helped her tremendously. But, after the first few days, she switched to a more time-released version because she found herself becoming very hungry early in the day. With the new one, she takes it twice a day and says it is much better.
"Keeping all your supplements handy is key, if you're like me and are always on the run." —Jodi, Medi-Weightloss Clinics Weight Loss contestant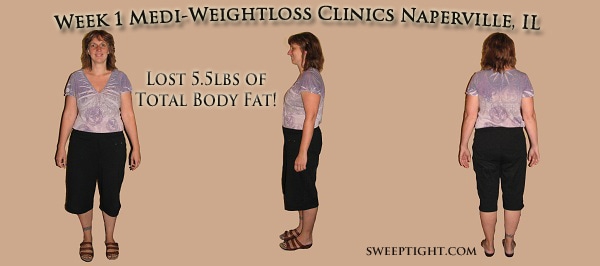 Enter to win some of your own Signature Medi-Weightloss Clinics Weight Loss Products here!
Don't forget to use Coupon Code: SWEEP TIGHT at a participating clinic near you for $25 off your initial consultation!
And, keep up with Jodi and Ben here on Sweep Tight's Medi-Weightloss Clinics Weight Loss Event!