Weight Loss Event – Week 4 Results
These weeks fly by so fast! It seems like just yesterday I was compiling the weight loss event results for week three. Well, week four has already been owned! Our results…
Jodi's Fourth Week
Jodi lost 1.8 pounds on the scale and 1.9 pounds of TBF. That's a total of 15.3 pounds off the scale and 13.4 of TBF in just 4 weeks!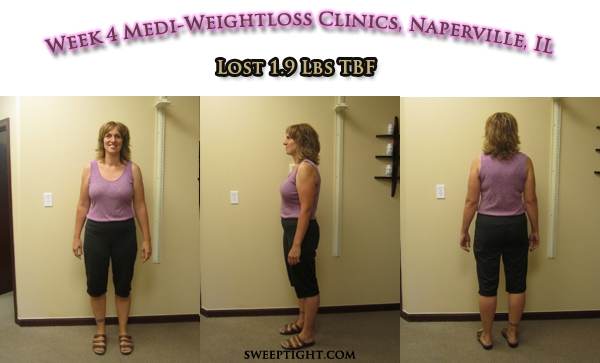 My ten-year-old son is usually in school all day, but now that it's summer he's home during the day. He hadn't seen Jodi in a while and when she stopped by, he exclaimed, "Whoa! You're getting skinny!" 🙂
Jodi worked out three times this week and aims for more next week. She's full of energy and extremely motivated. She did "cheat" one time this week and had a small square of pizza bread. She said she immediately felt awful, bloated and fatigued. She said she is NEVER doing that again.
It's great to see her so happy and energized. She came to pick me up to go to the gym and I was amazed at how much her body is transforming. This week I noticed how gorgeous her hands are becoming. Not that she had ugly hands before, but seeing them thin down; they look like they belong on a teenage model!
Ben's Third Week
Ben is still having a really hard time with his asthma. He didn't receive any good news at the doctor and has to go see a specialist. However, he isn't on the steroids anymore and showed more progress this week.
He lost 3.5 pounds on the scale and 4.5 pounds of TBF! That's 15.5 pounds on the scale and 18.5 pounds of TBF in four weeks!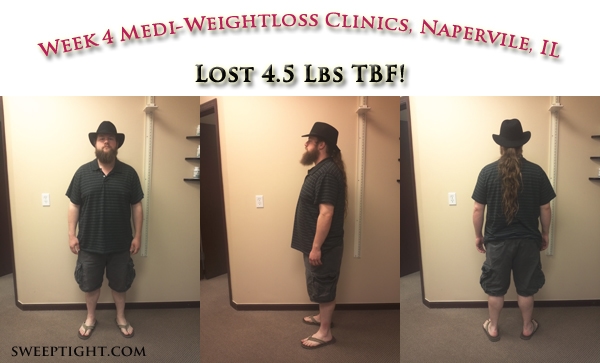 He said at this point it's all about keeping consistent. He just wishes he could breathe. 🙁 Poor guy. But, on a happier note, he reported:
"I'm losin' the man-boobs!" —Ben, Medi-Weightloss Clinics Weight Loss contestant
This week we found an incredible recipe for Portobello Mushroom Pizza on the Medi-Weightloss Clinics website:
Portobello Mushroom Pizza:
Prep Time: 2 mins Cook Time: 20 minutes Serves: 1 Serving Size: 1 mushroom pizza
Ingredients:
1 whole Portobello mushroom cap 2 Tbsp Ragu Homemade Style pizza sauce 1/4 cup shredded nonfat mozzarella 1 oz turkey bacon 1/2 cup spinach  
Directions:
1. Scrape out the gills of the mushroom and bake at 425 degrees F for 10 minutes to remove moisture. 2. Remove mushroom from oven, blot dry with a paper towel, and spoon pizza sauce onto it. 3. Chop spinach and place on top. 4. Sprinkle on the mozzarella cheese. 5. Crumble the turkey bacon on top. 6. Bake for 10 minutes and serve.  
Additional Notes:
Make sure to read the food label on the pizza sauce as it may contain sugar. Try to avoid these varieties to reduce the carbohydrate content of the pizza. If you don't care for spinach, replace it with any dark green leafy vegetable.  
Nutrition Facts for 1 mushroom pizza:
Calories: 189 Calories from fat: 81 Total Fat: 9g Sat Fat: 2g Monounsaturated Fat: 3g Polyunsaturated Fat: 2g Trans Fat: 0g Cholesterol: 33mg Sodium: 987mg Potassium: 631mg Total Carbohydrate: 9g Dietary Fiver: 3g Sugars 3g Protein: 20g *Data may vary depending on the brand of food and cooking methods.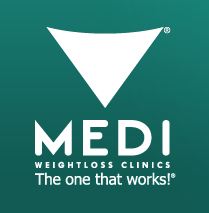 Don't forget to use Coupon Code: SWEEP TIGHT at a participating clinic near you for $25 off your initial consultation!
Enter to win some of your own Signature Medi-Weightloss Clinics Weight Loss products here!
And, keep up with Jodi and Ben here on Sweep Tight's Medi-Weightloss Clinics Weight Loss Event!