Weight Loss Event – Week 5 Results
It is truly amazing what you can accomplish in just 5 weeks. With a little will power and the great guidance and education Medi-Weightloss Clinics in Naperville, IL has to offer, huge body transformations are occurring! Here are our weight loss results for this week:
Ben's Fifth Week:
Ben is finally getting his asthma in better control. He's still struggling but it is not nearly as scary as it was before. He lost 2 pounds on the scale this week and 1 pound of total body fat (TBF)! His five-week totals: 17.5 pounds off the scale and 19 pounds of total body fat lost!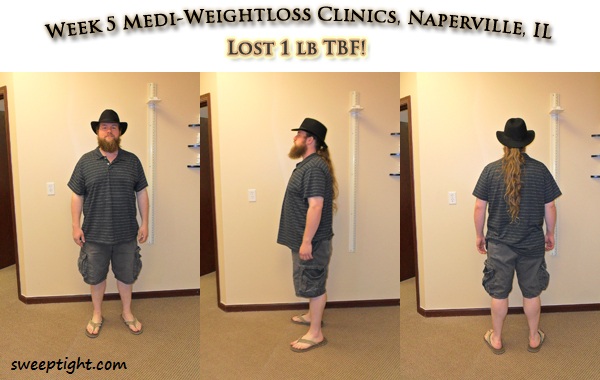 Jodi's Fifth Week:
Okay, so this is an example of how weight loss can get confusing and I'm so glad we have the helpful staff of Medi-Weightloss Clinics in Naperville, IL to help explain these strange occurrences.
Jodi lost 1.7 pounds on the scale but gained half a pound in body fat. She didn't "cheat" at all and was surprised to hear of such results. These readings can be due to hormone changes (one more reason being a girl is…awesome ;)), dehydration, alcohol consumption and/or lack of exercise. All of these drastically alter your body chemistry and can give an inaccurate reading. Jodi admits she didn't drink enough water and now sees just how important staying really hydrated is to weight loss.
On a side note: this also illustrates how alcohol can affect your goals. You may think that if you drink a lower calorie beverage it won't be so bad, but the dehydration factor of alcohol throws off your weight loss goals tremendously.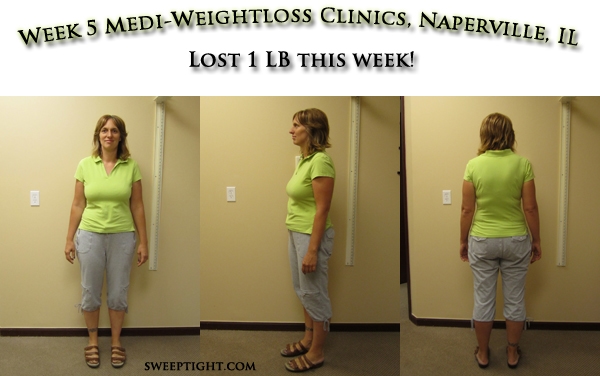 They both made it to the board! 😀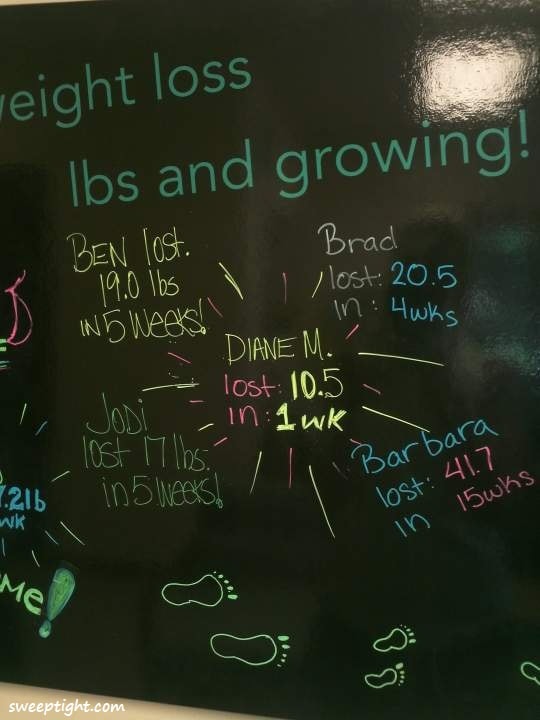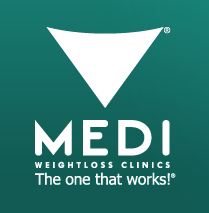 Don't forget to use Coupon Code: SWEEP TIGHT at a clinic near you for $25 off your initial consultation!
Follow Jodi and Ben on their journey here at Sweep Tight's Biggest Winner Weight Loss Event sponsored by Medi-Weightloss Clinics! Also, keep an eye out for great giveaways where you can enter to win some of your own Signature Medi-Weightloss Clinics products!