Weight Loss Event – Week 9 Results
Week nine for our weight loss event has come to a close. Here are the results for our contestants:
Jodi's Ninth Week
Jodi had another great week. She lost 3.4 pounds off the scale and 1.2 pounds of Total Body Fat (TBF.) She is doing a phenomenal job! Just look at those curves!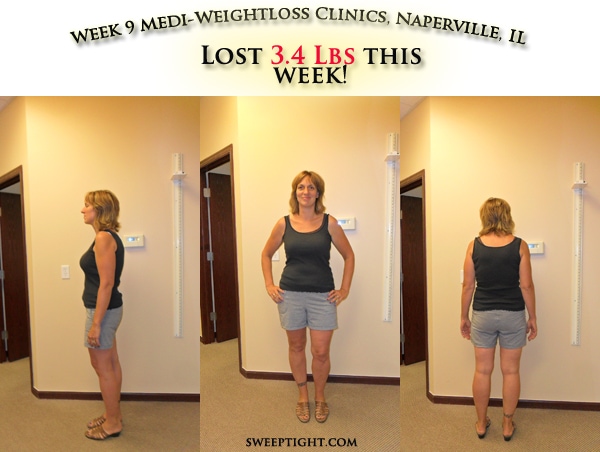 Ben's Ninth Week
Ben didn't do so well on the scales this week. He gained 1.5 pounds on the scale and 3 pounds of TBF. It is very normal to have fluctuations such as these while your body is undergoing such transformation. Despite those numbers, he still managed to lose another half inch off his waist! He is also feeling much better, and finding that breathing is getting easier with his new medication. However, a side-effect of the drug is weight gain. 🙁 Like any of this isn't hard enough! He is still is good spirits though!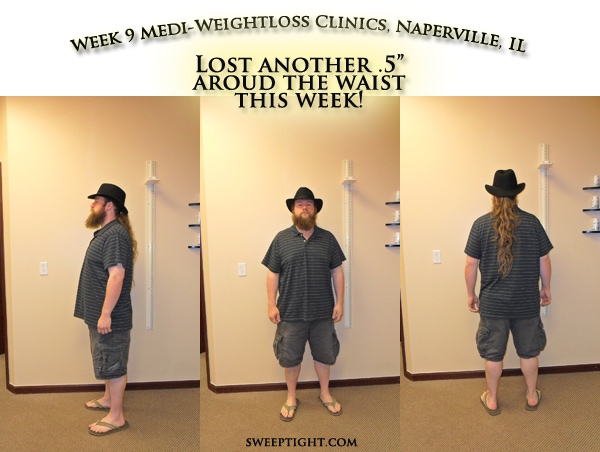 Medi-Weightloss Clinics, Naperville, IL
There is always something new and exciting going on at the clinic… If you're in the area, make sure to check out these Nutrition Workshops! The first one will be Wednesday, July 25th from 6:30pm-7:30pm. The topic will be "Good Carbs vs. Bad Carbs." See the image below for full details: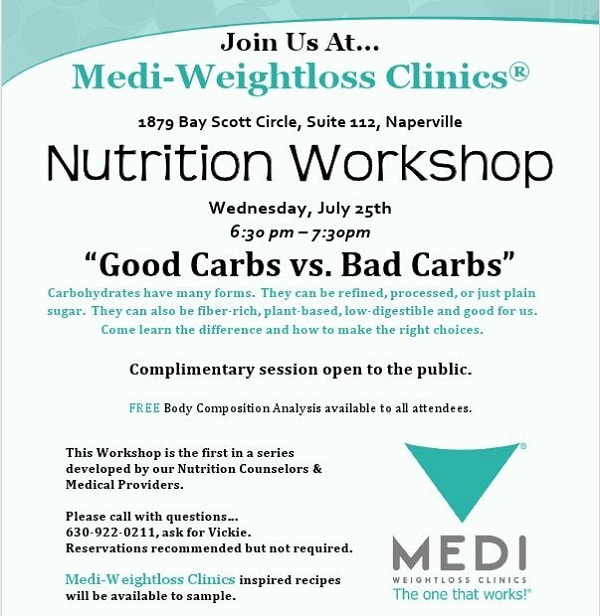 And, while you're there, schedule your first visit. Don't forget to mention SWEEP TIGHT (this code applies at any clinic in your area) for $25 off your initial consultation!
Keep up with Jodi and Ben's progress here at Sweep Tight's Biggest Winner Weight Loss Event sponsored by Medi-Weightloss Clinics. Also, watch for great giveaways where you can enter to win some of your own Signature Medi-Weightloss Products!