"I participated in a campaign on behalf of Mom Central Consulting for Welch's. I received product samples to facilitate my review, and a promotional item as a thank you for participating."
Welch's has been a staple in our household for as long as I can remember. I was excited to partner with them on this campaign. Products and compensation were received, but all opinions are my own. I grew up with my grandparents and they served Welch's Grape Juice almost every night at dinner. I can remember my Grampa always puckering his lips after he drank it and say, "Mmmm, now that's good stuff!"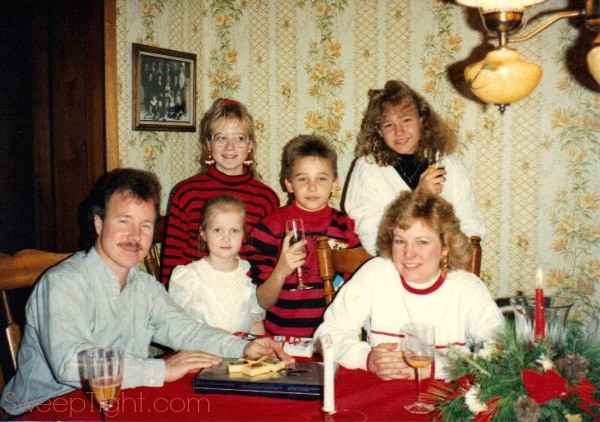 As adults we all love to reminisce about our childhood, particularly our awkward phases and old family photos. In the above photo you can find me with the amazing holiday earrings and creeper eyes. For some reason, my brother and I decided to wear our matching sweaters for extra Christmas cheer. Shelley is the little darling standing in front of me. You can't tell, but our champagne glasses are filled with Welch's Sparkling Cider. That was also a staple in our house around the holidays.
I have so many cherished family memories from my childhood. We still all gather at my grandparents' house, but not nearly as often. It's a different house (sadly, without that fantastic wallpaper), but there's still lots of nostalgia and new memories being made.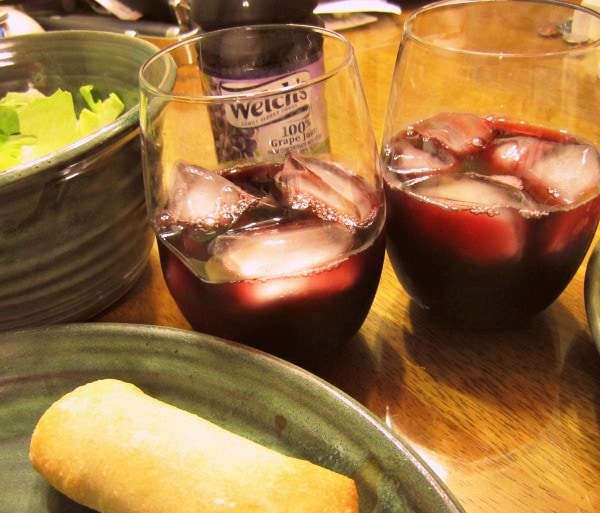 My husband and I now enjoy Welch's Grape Juice at our own dinner table. We also freeze it into popsicles.  Yum.  No matter how you drink it, it's delicious!
Welch's Share Your Moments Photo Contest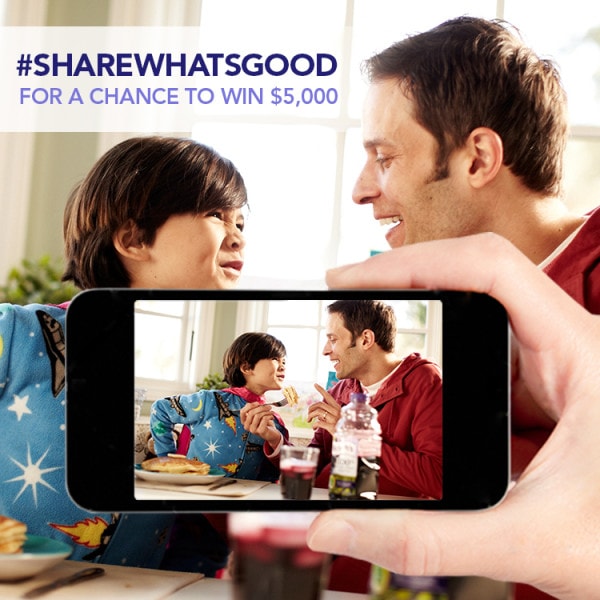 Welch's has launched the "Share Your Moments" photo contest. Through October 25, you can upload your photos of your favorite family moment for a chance to win $5,000! Visit Sharewhatsgood.com to enter.
Make sure to stay social by liking Welch's on Facebook, following @Welchs on Twitter and @Welchs on Instagram.
Remember to also share your photos on Twitter and Instagram using the hashtag #sharewhatsgood.

Do you have any favorite "kitchen" table moments?