The Whirlpool Every day, Care Project is all about making the world a better place one act of kindness at a time. Whirlpool is dedicated to making the world better with their partnership with Habitat for Humanity, and their Whirlpool Every day, Care Project is all about encouraging us to care every day, as well. Today's post is sponsored by hhgregg, by my love for their new Whirlpool products are all my own.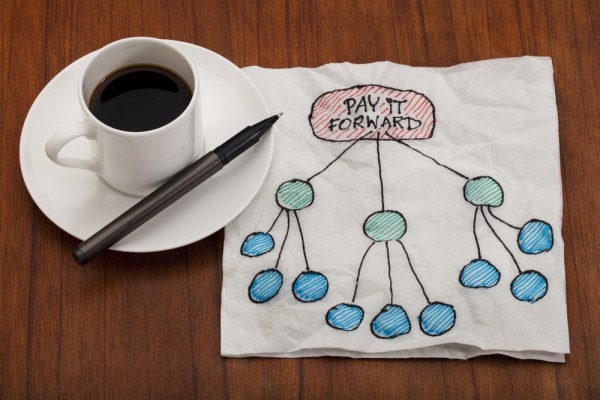 Whirlpool Every Day, Care – Be a Part of It
Whirlpool Every day, Care is all about sharing love, friendship, and caring everyday. That doesn't mean you have to make a best friend every day. It just means trying your best to pay it forward whenever you can. If you watch the news at all, you can clearly see why we need more of that!
I do my best to show I care whenever possible. The last time I went downtown to a blogging event, I noticed that one of the parking meters was about to expire. I took that opportunity to spread the caring by throwing a little extra on the meter. I once snagged a little dog wandering around our neighborhood and tracked down a hysterical owner. These aren't overly huge things. They took very little time. However, they served to make peoples' lives better. That's what the Whirlpool Every day, Care Project is all about.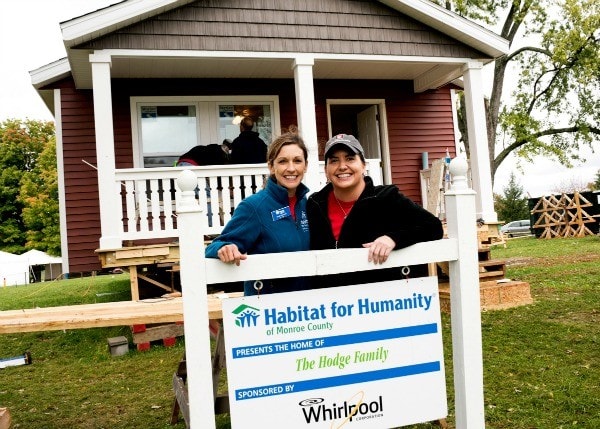 And Whirlpool puts its money where its mouth is. It's a major contributor to Habitat for Humanity, donating all sorts of appliances, money, and volunteer time to the organization world wide. Whirlpool Every day, Care is more than a slogan, it's what they do. I absolutely love that, because it's what I try to do, as well.
Whirlpool Appliances at hhgregg
Now that I know the good work that Whirlpool does with Habitat for Humanity and its Whirlpool Every day, Care Project, I'll be buying their appliances when I need to upgrade. I feel like if I support them, I support the efforts of Habitat for Humanity, as well. You can find Whirlpool appliances at hhgregg, the name in appliances. They have a great selection of ranges, refrigerators, and dishwashers to choose from.
Their ranges feature Frozen Bake™ technology, which lets you cook frozen meals faster. And with the FIT system, you can easily upgrade to a full-depth, slide-in range that fits your existing kitchen cutout. The AquaLift™ self-cleaning technology allows easy mess cleaning without chemicals.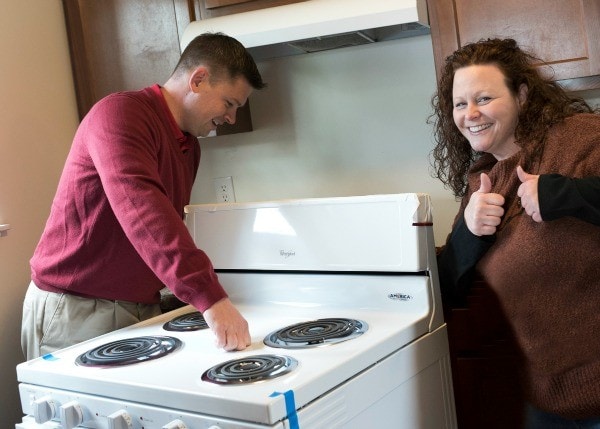 Whirlpool Double Drawer French Door Refrigerators help make it easier to keep the contents of the fridge in order, instead of it looking like a food bomb went off inside it.
Their dishwashers with TargetClean™ technology make soaking and scrubbing casserole dishes and pans a thing of the past, and their Silverware Spray virtually eliminates rewashing. It also features an adjustable upper rack, and a faster wash cycle.
What's the best part of all of those appliances? The Whirlpool Every day, Care Project donates appliances just like them to Habitat for Humanity.
I love the Whirlpool Every day, Care Project. It resonates with what I've always tried to do, and I think we should all get on board with it. Pay for a coffee. Open a door. Do something small everyday to show the people around you how much you care. It's the easiest way to start making the world a better place.
Donate or volunteer with Habitat for Humanity or participate in the Every day, Care project. Also, to check out the new Whirlpool products.