One of my tips to win more sweepstakes is to enter a wide variety of them. Believe it or not, there are many types of sweepstakes with different ways to win, and new ones popping up all of the time. Along with entering often, you should also try to enter some from each category. Certain ones have better odds because they might be more challenging, or take more time to enter. This will raise your chances of being the winner!
Winning Tips – Enter These Different Types of Sweepstakes
Sweepstakes: The most well-known way to enter. Usually sponsored by big brands and can have very large prizes. They can easily have an insane amount of entries because even the causal entrant can stumble upon them. Easy to find and harder to win. Winner is chosen at random after filling out a simple form.
Blog Giveaways: I learned at a conference that blog giveaways should also be called sweepstakes because they are offering a chance to win to a random winner…. not really giving something away. But, most of us bloggers still say the word "giveaway" to differentiate. Most sweepstakers consider them to be in a class of their own, so for now, we will keep the name. In any case, blog giveaways can be a lot easier to win. In most cases there are a lot less entries, which greatly increases your odds.
Membership Sweepstakes: This requires becoming a member on a site. Once you join for free, you are then included in all of their future drawings – for as long as you stay subscribed. A lot of sites do this before they fully launch to acquire members for their start-up. An example is PrizeStacker.com. Join now to be included in weekly drawings where a winner will be able to choose from four amazing prizes. Join early to boost your chances. With so many drawings, there are a lot of winning opportunities.
Contests: Contests require more work and, in most cases, skill. This is a chance to get creative and be rewarded for your efforts. Since they require more time, effort and creativity, a lot of people shy away. This makes the odds forever in your favor. 😉 Submissions are judged in different ways, either by a judging panel with the company, or by your peers.
Instant Win Games: Know instantly if you have won a prize. These can be a lot of fun and often a great way to get your entering motivation back. They can include fun graphics and are usually interactive. If you stay consistent, you will eventually see "Congrats you have won" and it's so exciting!
Mail-in Sweepstakes: Due to the cost of stamps and popularity of the web, I don't know many people that enter this way anymore. That means, you probably should. Imagine if they pick the entries from that bin…
Look Everywhere: There are ways to enter all over the place. Keep your eyes open for specially-marked packages, hang tags, snap tags (QR codes that you snap with your smartphone), text-to-win entries, and so much more. (More tips posts to follow!)
The king of all tips is to enter often and think positive!
The mind is what it thinks. To make it true, think true. ~Nisargadatta Maharaj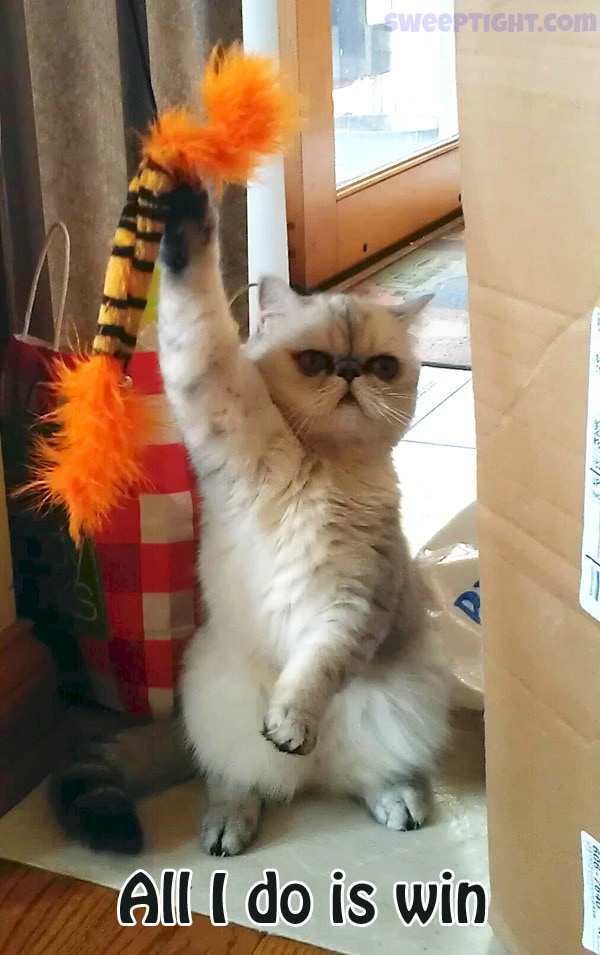 What are your sweepstaking tips? We'd love to hear them in the comments!
Disclosure: This post is brought to you by PrizeStacker.com. All opinions are my own.