I participated in a campaign on behalf of Mom Central Consulting for Soundfreaq. I received a Soundfreaq Sound Spot to facilitate my review.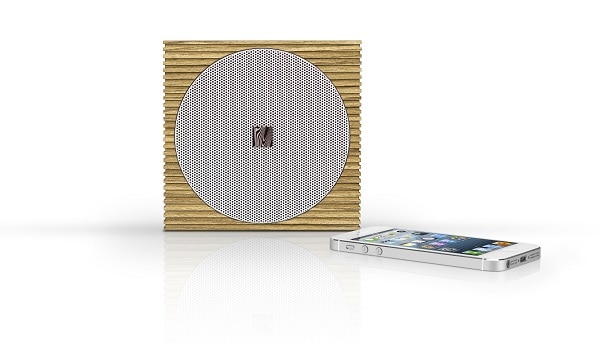 The Speaker of the Season
Whether you are searching for the perfect holiday gift or a way to decorate your home with sound, the Soundfreaq Bluetooth speaker(s) is/are the solution. This little speaker cranks out quality wireless tunes all on it's own or paired with another for a dual audio experience. For review, I received two Sound Spot speakers.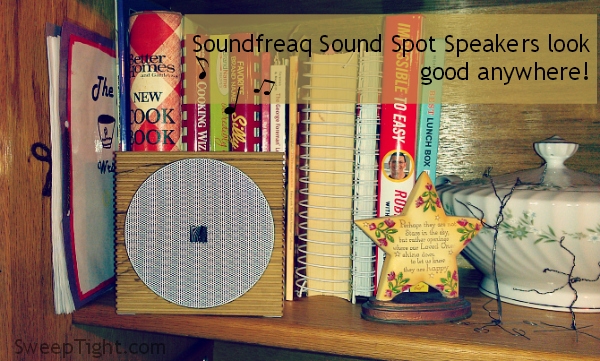 Using our smartphones—I have an Android and John used his iPhone—we were able to play our music in seconds. Setting up was super easy. We simply hit the button to sync with our Bluetooth device and played our favorite songs. We were totally surprised with the quality and strength of the sound coming from these small speakers. They did have a couple unexplained, split-second skips, perhaps from an interruption from incoming text messages? But, other than that, the overall quality and appearance rocks.
My favorite spot for the wood/white speaker is in the kitchen on the window sill. We are dancin' fools when it comes time to cook and clean so this is the perfect spot. Because it is wireless I don't have to worry tripping over wires or getting them wet. Plus, I can just move it around with us if we end up in a different room.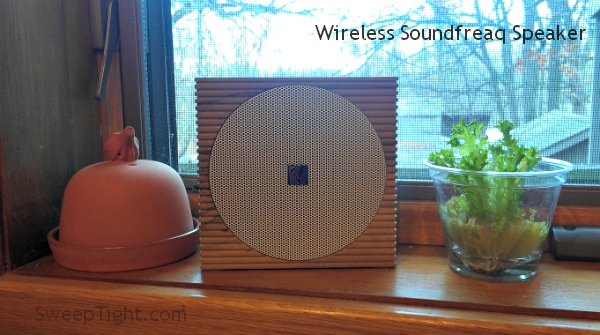 But it doesn't really matter where we or it ends up because the Soundfreaq Sound Spot speaker looks great everywhere! It comes in a large variety of color combinations so you can find one that works for every room.
Get It Here
&
This Christmas, I am putting our Sound Spot in the tree so it sounds like the tree itself is playing our festive Christmas music.
With a rechargeable battery you don't have to worry about replacing expensive batteries. (Can you believe how expensive batteries are?!) And, speaking of charging batteries, you can charge your phone while streaming your music. Perfect for while you're getting ready to go out for the night or work.
Just look at all the colors!