When first thinking of Woolite, I was reminded of old ladies. I don't know why. Maybe because it wasn't a brand I was super familiar with other than the fact that I had seen it in my grandma's laundry room at some point.
Woolite
Well, after working on this super fun Wooliteers campaign through CrowdTap, I now stand corrected. Woolite doesn't have anything to do with old ladies. Unless of course, we consider their wisdom to use such a product…
For those of you as ignorant as I, Woolite is a detergent made specifically for use on denim to prolong it's quality and life. I was aware that I shouldn't wash my jeans after every wear if I wanted to keep them looking good. But other than that, I was pretty oblivious. It is also great on wool and other delicates.
In my opinion, jeans are an extremely important piece of your wardrobe. They are the go to item for almost any/every occasion. And, if they're not the go to item, they are definitely the back up plan. I have some jeans that are over 12 years old that I still wear all the time. Finding the right fit and style is a real challenge; hence my holding on to the ones that work for so long. From now on, I will only be washing those with Woolite to insure that I can squeeze every last wear out of them before they have to be retired. (That will be a truly sad day.)
Thanks to Woolite and CrowdTap, I was able to share my new knowledge with my friends and family by hosting America's Next Top Wooliteer in-home party. We played a trivia game, had some wine, and shared stories of good times in denim. Even the kids got involved.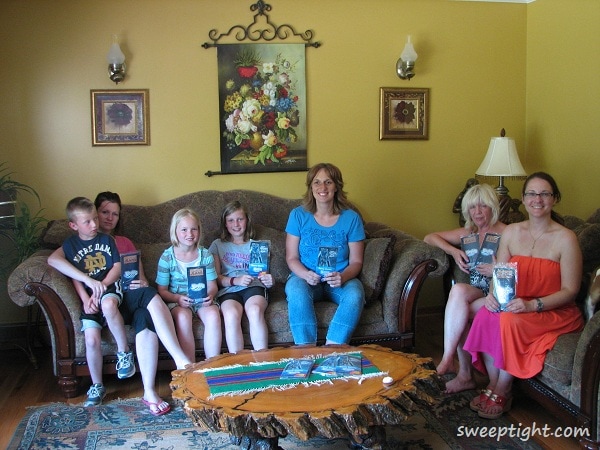 At the party we learned (and sometimes just confirmed):
62% of women use how they fit into their jeans as a measure of whether they need to lose weight. (I'm so guilty of this.)
The average consumer owns 7 pairs of jeans
Above all when shopping for jeans, over 50% of us say the fit is most important
Jean Fanatics say adding White Vinegar to your wash will keep your jeans from fading (I think I'll stick to the Woolite Extra Dark Care)
Washing them inside-out can help prevent damage to your jeans' denim fibers
Washing jeans produces more carbon dioxide than any other stage of their making
Extend the life of your favorite jeans and delicates and get your hands on some Woolite Extra Dark Care!