YesterYear Soap Company, all natural, handmade soaps
YesterYear Soap Company offers all natural, handcrafted soap without added chemicals, preservatives or synthetic fragrances. They believe in "preserving the timeless craft of artisan soap making, similar to the way it was done 100 years ago." Product was received for review purposes and this post may contain affiliate links.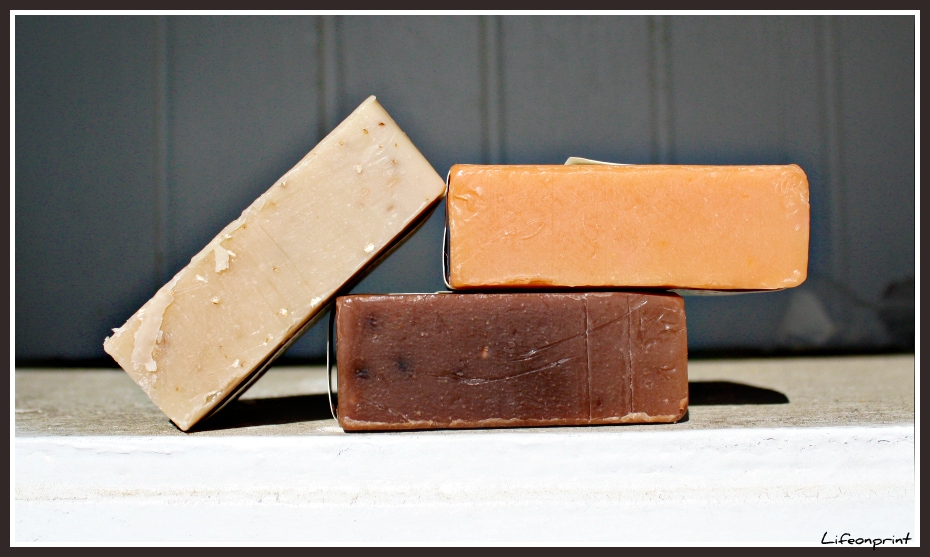 All of YesterYear's soaps are made from natural essential oils and are suitable for all skin types, even sensitive skin. They use no artificial ingredients to make their soaps, such as dyes, parabins or preservatives. And this fits in with the more natural lifestyle that many of us want and need.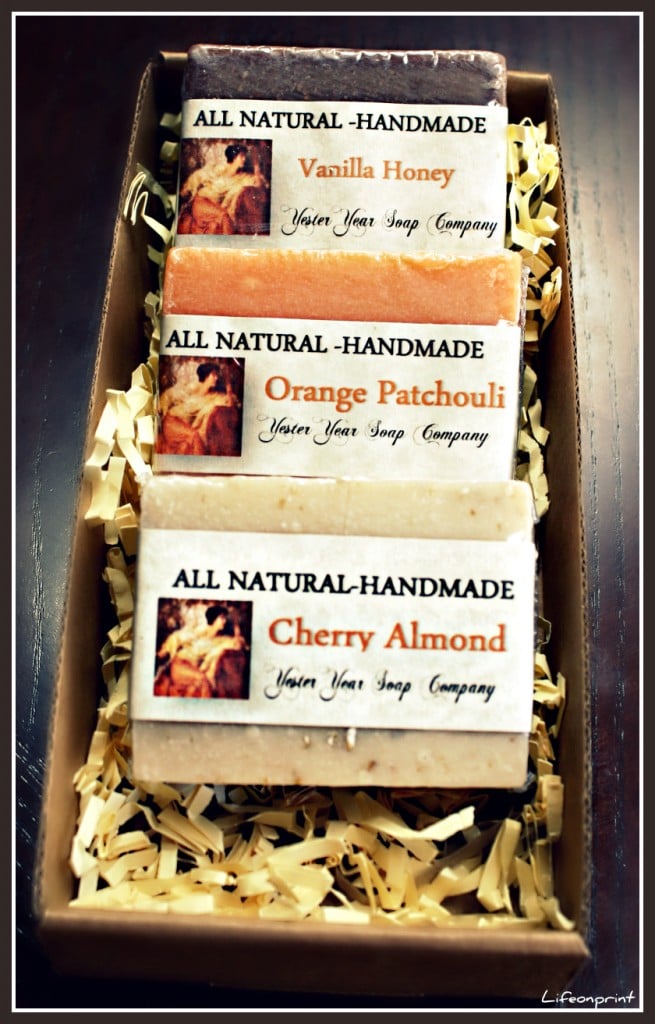 YesterYear Soap Company offers many wonderful scented soaps such as;  Mango Papaya, Sea Scrub, Cafe Mocha, Plumeria and Cool fresh Aloe! Soaps are available in bars, soap loaf, and "Chunks of Soap" baskets.
 I was excited to review 3 of their most popular soaps; Vanilla Honey, Orange Patchouli, and Cherry Almond.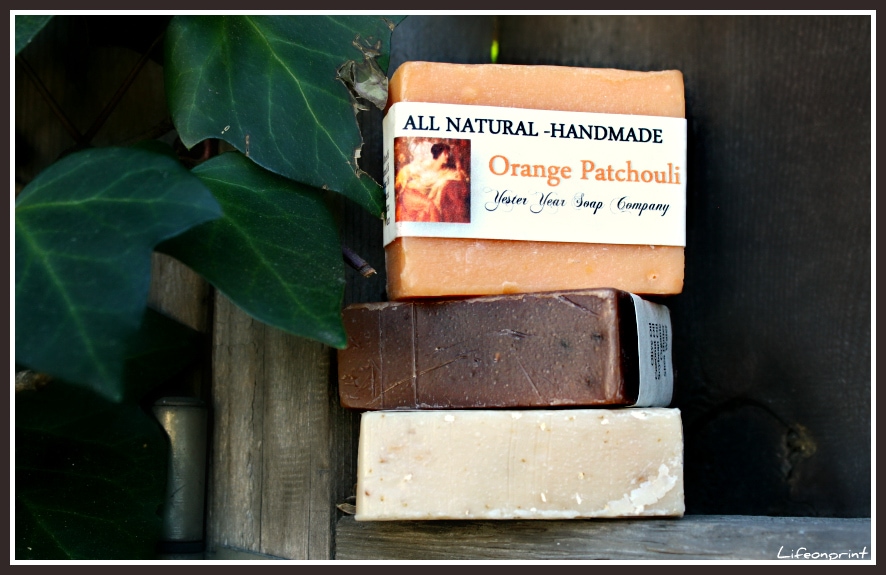 The first thing I noticed was the wonderful scents of each bar, but many bars that I have tried before didn't hold their true scent in the shower or on my skin after, but this soap did! When I used the soaps I noticed that it had just the right amount of lather, which is nice, for some reason I associate lather with cleaning. The third thing I noticed was that the soap did not leave a film or residue on my skin after rinsing, this is very important to me. I have used bars in the past that left my skin feeling tacky and filmy… So happy that this soap didn't do that at all! The Vanilla Honey had such a pleasant, natural scent. The Almond Cherry reminded me of when I was little, my mom used a soap that had the same scent. And the Orange Patchouli (my favorite!) was amazing, if you know anything about Patchouli you know that not everyone can wear it as a fragrance, but this amazing soap had just the right amount of Patchouli and Orange to be a light clean scent that would be perfect for anybody! I also love how my skin had a fresh scent all day long. I have very sensitive skin and not one of these left me with any irritation what so ever, I would use these soaps everyday and recommend them to my friends & family.
YesterYear Soap Company soaps receive two thumbs up for using natural ingredients, amazing scents, and an all around awesome product!
You can find YesterYear Soap online or a retailer near you.