Tis the season for snuggling up with your loved ones and getting cozy to watch your favorite movies. Make accessing your favorite family movies anytime really easy and affordable with Feeln! I received compensation and a subscription to Feeln to facilitate this post, but all thoughts and opinions are my own.
Favorite Movies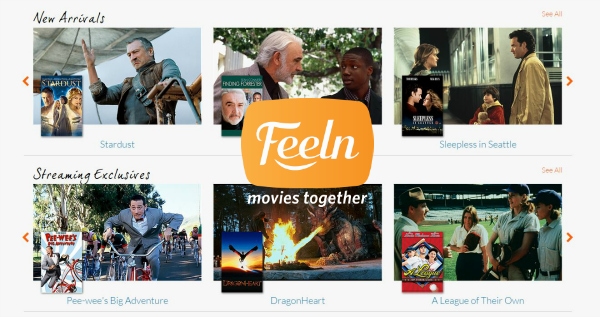 For us, we have several favorites belonging to all sorts of categories. Feeln offers a wide range of great family friendly movies to choose from! So, you might be wondering how Feeln works? Well, it's super simple. Simply download the application to your streaming device (XBox, Roku, Tablets, laptops, etc.) and sign up for your free trial on Feeln.com! After you see how awesome it is for your first free week, you'll have no choice but to subscribe. It's only $3.99/month!
Feeln is your gateway to all the great series, documentaries and movies that Hallmark has to offer whenever you want. The kids and I had a blast flipping through all these great classics. Free Willy, The Iron Giant, DragonHeart, the list goes on for seemingly ever. Poor Adam was so sick this week that he was just a vegetable on the couch. He took full advantage of Feeln and was really enjoying resting while watching his favorite films.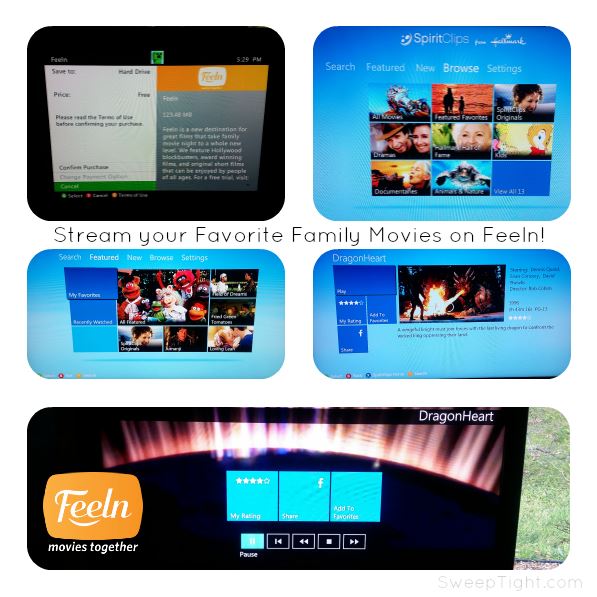 Setting up Feeln takes about 90 seconds. We installed it on our XBox. We found the app, downloaded it (for free), activated with a code online and that was it. We now have instant access to all these wonderful shows!
We actually have a DragonHeart date tonight! We've been looking forward to it all week! Since I went back to school, I'm so brain-fried and exhausted. By the time I finally have a bit of time to spend with the kids I'm usually at full burn out. So scheduling a weekly family movie night gives us all something to look forward to.