Zoku Quick Pop Maker
If you want a frozen pop and you want it NOW, you need the Zoku Quick Pop Maker! A while back I wrote a post on my smoothie obsession. Well, that obsession also includes frozen pops. I have loved them ever since I was a child and that has never changed. As soon as the weather gets nicer, my diet consists of mostly frozen items! Product was received for review purposes and this post may contain affiliate links.
This revolutionary, patented quick pop maker is extremely easy to use. Before the first use it must be kept in the freezer for 24 hours. After that all you do is insert the stick and pour the liquid in. Watch it magically freeze in front of your eyes. Within 7-9 minutes you have a frozen pop. You can make up to 3 pops in a row before the unit needs to go back into the freezer.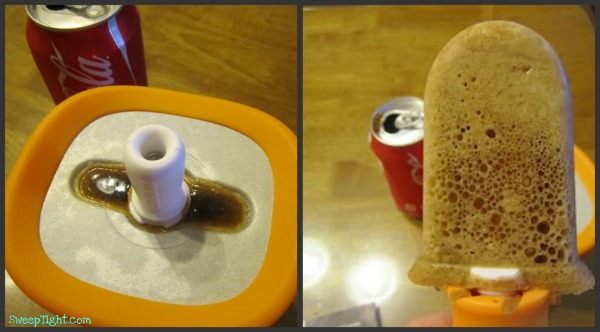 For my first try I just used Coke. I happened to have a can of Coca-Cola Classic in the fridge, so I gave it a quick try. Just as promised, I had a frozen pop in about 7 minutes. Due to the carbonation it contained some air bubbles, but it tasted great!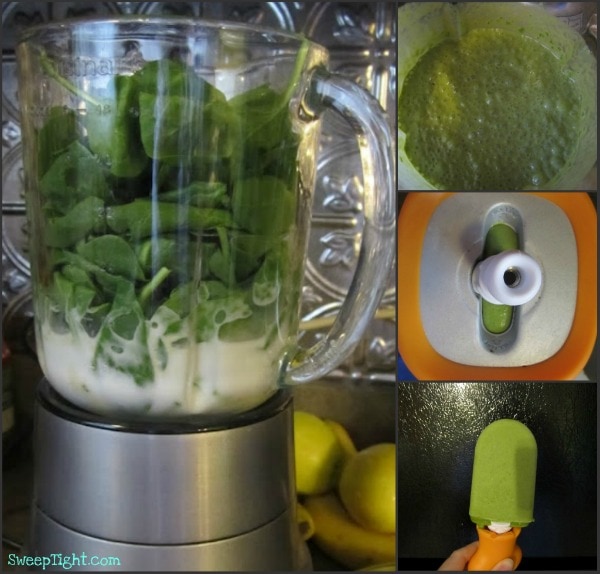 After my initial excitement trial was out of the way, I took the time to actually create a good smoothie. I chose my favorite spinach smoothie recipe and poured some into the Zoku Quick Pop Maker. I was extremely pleased with this one! It froze solid but was still smooth, creamy, and super delicious. The best part is that I created it myself with all no-guilt ingredients!
You can get very creative with your pops, too, by creating stripes and layers. I cannot wait to try different recipes and creations! If you are a frozen pop fanatic like myself, I highly suggest you check out the Zoku Shop right away. They have a variety of products to create the tastiest of treats!