Zone 1-2-3 foods
It's been very challenging for me to stick to my "Bridal Boot Camp" routine because I am always hungry! As much as I want to look my absolute best on the big day, that little devil on my shoulder is always telling me it's okay to eat that fourteenth piece of pizza. Willpower is not my strong suit. But, according to the Zone Diet, willpower is not the problem – it's hormonal. The science behind the Zone Diet actually makes a lot of sense to me.
In the past I have always had the best results when I cut out the bad carbs and incorporate lots of healthy proteins into my diet. As much as I truly believe that fresh, unprocessed foods are the best, I am also aware how time consuming that is. In order for any diet plan to work, there has to be some convenient options to it. The time it takes to prepare healthy meals and the endless trips to the grocery store is always what ends up derailing my diet. Now, if I have nice little prepackaged and portioned packages to choose from, that's more like it! I will still focus on fresh foods, too, but this widens the options. I like to be able to throw snacks in my desk at work to prevent a potential boredom binge, too!
When the box of Zone food first arrived, it was like Christmas! It looked like a box full of carbs! After doing a little research on the website I realized that they use a patented baking technology to create the foods we love without all the carbs that will cause hormonal imbalances and inflammation. I was a little nervous about the taste, but that was not necessary because it is all very good. The cookies are so delicious it's not even funny. They taste like cookie dough and I can't stop eating them. Thank goodness they are prepackaged, so that stops me from grabbing another pack.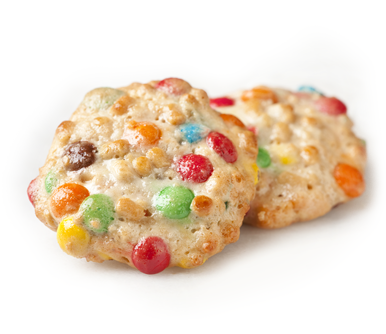 I definitely noticed my appetite behaving better. For example, normally if I ever eat a bagel I will be hungry again about an hour after. With the Zone bagel that doesn't happen. The added Zone protein helps my brain think it's full. Also, with the yummy cookies I was referring to, I do not experience that sugar high and crash that I would with a normal cookie.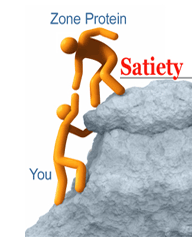 I think that this is a great diet option for anyone that doesn't want to restrict themselves of bread, pasta, cookies and more. Swapping out those things with Zone products will help you on your path without leaving you feeling restricted.