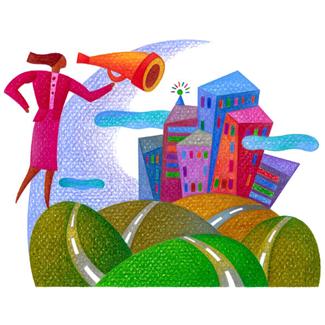 When I first started to host giveaways, I thought I would post them and people would immediately rush over to enter! Wrong. Most of the time, that is not the case.
If you want a lot of traffic to your giveaways, you need to post them on several different sites and blogs in order to get the word out.
I am making a list of exactly what I do for each giveaway. (This is as much for me as it is for anyone else!)
To start off, I have all my giveaways in notepad listed like this:
A Magical Mess – Shirt from Nacho Mama Tees – 1/28/11

I always use the same format: Blog Name – Prize – End date. Then the direct link to the giveaway so it leads people to exactly where they want to be – not my homepage.
This makes it easy for me to copy and paste to wherever I need to.
Next, here is where I start posting my giveaway links:
My list of current giveaways. (My own list)
WinASweepstakes.com
Online-Sweepstakes.com
SweepstakesAdvantage.com
GiveawayScout.com
ContestGirl.com (prize must be worth $25 or more)
Schedule tweets to remind people to enter using HootSuite.
Use my linky list everyday to post to the appropriate daily linky.
Here are several other places to list giveaways, too:
JustSweep.com WinASweepstakes.com SweetiesPicks.com StoreGiftCardGiveaways.com ILoveGiveaways.com Did I forget anything? What do you do to get the word out about your giveaways?