After years of migraines, Shelley stumbled upon an alternative treatment to help relieve migraine pain.
The word on the street is that piercing a spot in your ear can possibly alleviate or even get rid of migraines.
Why the heck not try it? What have you got to lose?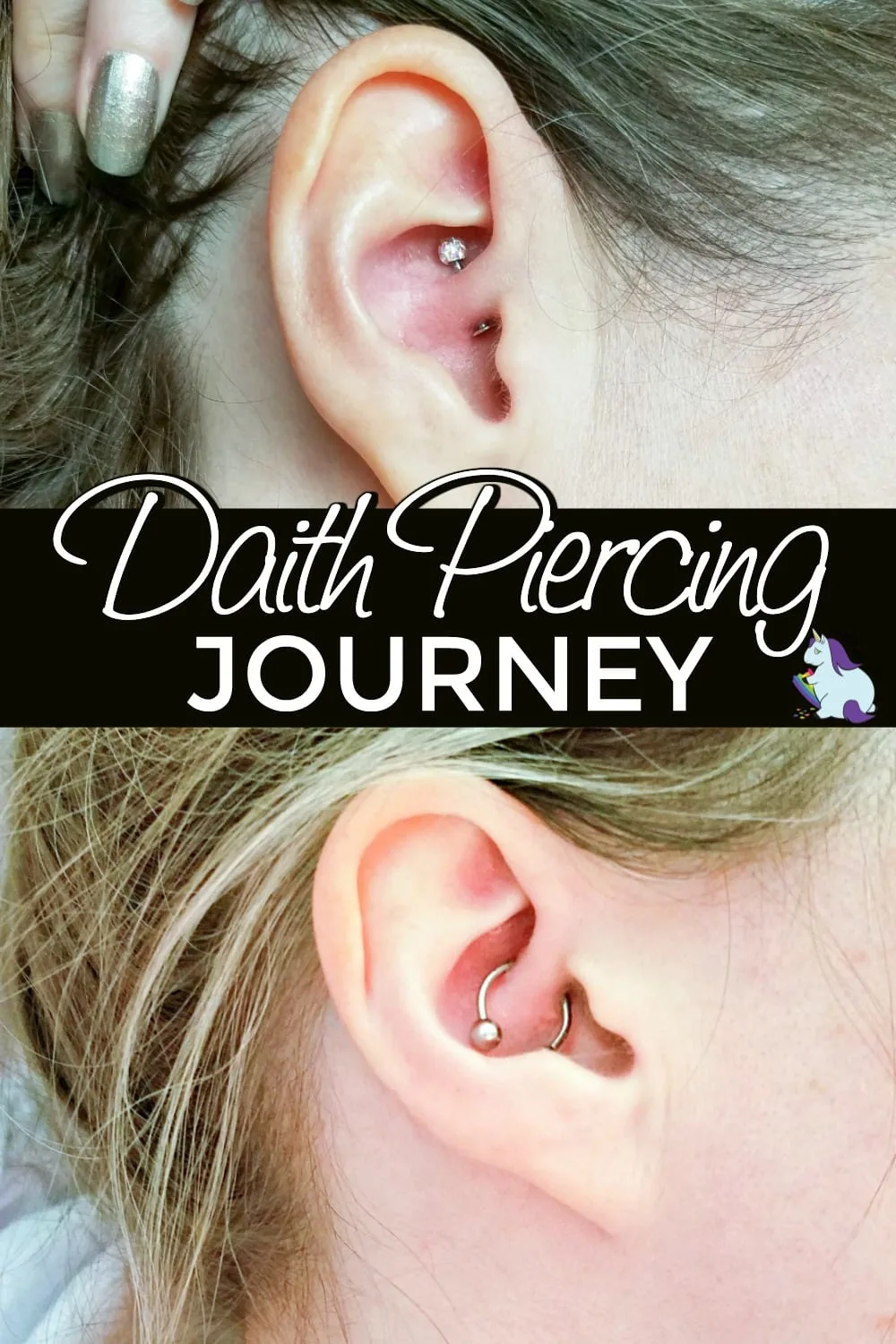 Daith Piercing Articles
As bloggers, we often write about what's going on in our lives. So, naturally, Shelley documented her experience with the daith piercing.
Not as a medical pro, of course, just her personal experience.
We had no idea it would blow up.
Her daith piercing articles are some of the most viewed on the site.
Soon enough, people around the world started chiming in about their migraine struggles. Many also share their own results with the daith piercing.
Suddenly, we feel responsible for keeping everyone updated!
However, thanks to blog structure and us being true to our brand (A Magical Mess), it's hard to follow her story.
If you search "daith" on the blog, the posts do not show up in the right order. If you search "migraine," all kinds of random posts show up.
I decided to make this landing page for people who want to read Shelley's daith piercing experience in the order in which she wrote the posts.
How to Read the Daith Piercing Posts in Order
Let's just keep this simple, shall we?
==> Post 1: Daith not pierced yet, but she talks about the types of migraine symptoms she experiences.
==> Post 2: Right after she got her daith pierced. About the piercing process and initial results.
==> Post 3: One-month update after daith piercing. She shares her 31-day journal on how the piercing affects her migraine symptoms.
==> Post 4: Six months after the daith piercing. Talks about the piercing healing process and what's happening with her migraine headaches.
==> Post 5: One year update. Goes into detail about the pros and cons of getting the daith pierced for migraines.
==> Post 6: Daith piercing accessories. Cleaning and care supplies, and the comfiest earbuds once you have that spot pierced.
==> Post 7: Not daith related, but helpful info if you have a teen suffering from migraines.
==> Post 8: Two-year update and what life is like without migraines.
==> Post 9: Daith piercing FAQ. There are a lot of questions asked on many of the posts. Shelley answers them to the best of her ability in this post.
==> Post 10: A doctor starts daith piercing research! We are not medical professionals, so time to involve one.
==> Post 11: The daith piercing stops working. Here's why and what to do about it. Spoiler alert: hope is not lost!
I will add new daith piercing and migraine relief posts here as they go live. Please bookmark this page if you'd like to follow along.