Here is a list of Wordpress blogging tools that we use on our blog. If you see something you like on our site, chances are good that it's a plugin or other tool that I will list below. I will try to update this list as much as possible.
If you are a blogger, you probably know that plugins are great until… they are not. So, sometimes a plugin that works well for a while, will eventually need a replacement. If you catch something on this list that's not up to date, please let me know! This post contains affiliate links.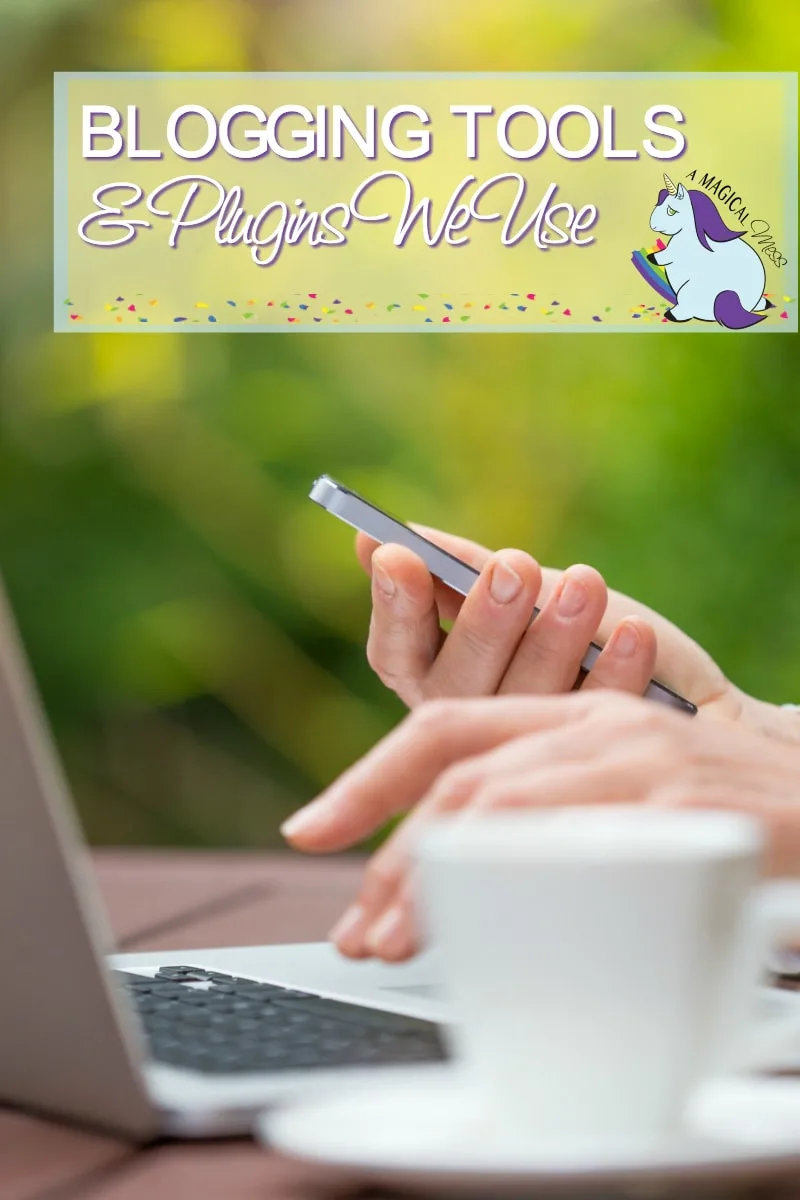 Wordpress Blogging Tools – What we Use
Why am I telling all our secrets? Well, because to me, they are not secrets. If anyone messages me asking me what we use, I tell them. This just speeds things up. 😉
Wordpress Theme and Hosting
We use the Trellis Theme from Mediavine.
As of May 2018, we are with BigScoots on a fully-managed Wordpress package.
Writing Tools
KeySearch for SEO keyword research. Tool we use to find competitive keywords for better chances at ranking in search engines. Use my link and code KSDISC to save 20%
SEMrush for deeper keyword research. See which keywords you rank for, positions in google, similar blogs, and so much more. We run site audits to help improve our blog, as well.
Linguix to check our blog posts. Sometimes proofreading just isn't enough!
Lasso for inserting products into blog posts in an organized way. Lasso is an affiliate management and link tool that allows me to quickly update product and affiliate links site-wide.
Photography Tools
Adobe Lightroom and Photoshop for editing. Take this course to learn how to use Photoshop and Lightroom.
Canva Pro for quick photo edits and/or to add text to images.
Social Media Tools
Missinglettr to trickle out posts on twitter and Facebook for a year.
Gleam to run giveaways.
Wordpress Plugins we Use
The ones that aren't linked are free, and you can just type their names into the search bar in the add a new plugin section.
Akismet Anti-Spam – Filters spam. Pretty sure everyone has this.
Cookie Consent – A must to be GDPR compliant.
RankMath Pro – Instead of Yoast, we now use RankMath and I just upgraded to Pro.
There are the Wordpress blogging tools we use to run our business. Feel free to ask questions!