Ever since I was little I have always hated the cold weather because I don't like wearing a ton of bulky clothing. But in every attempt to feel warmer, I'd give up on fashion and just pile on the layers. I'm so excited to have had the opportunity to review a gorgeous scarf from SOL ALPACA. As part of the Mom It Forward Blogger Network, I received compensation from SOL ALPACA for my time in putting together this post, but all thoughts shared here are my own.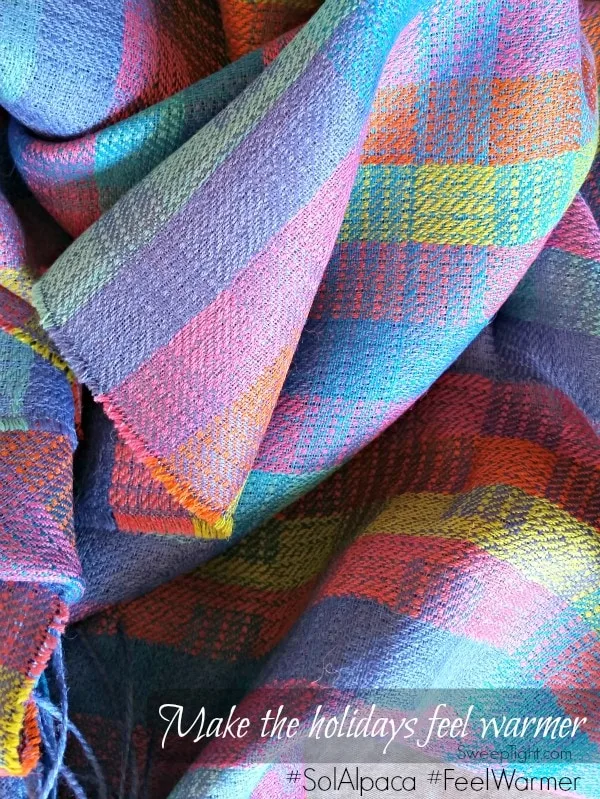 Feel Warmer and Look Gorgeous
First, you should know something about alpaca wool. It's got this unique ability to keep you warm but not overheat due to the microscopic air pockets found in it. It lets your skin breathe while insulating.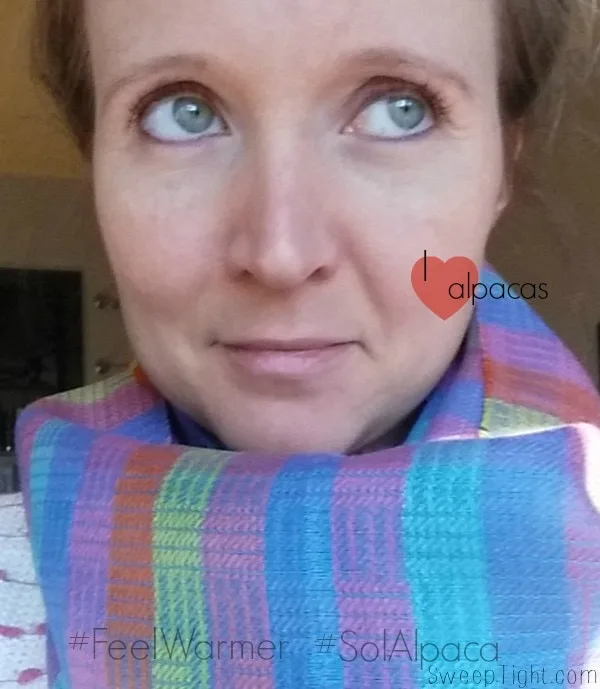 My beautiful scarf is a blend of alpaca wool and silk. It's absolutely stunning and feels great on. I feel warmer without having to sacrifice all style. I love all the colors and receive tons of complements every time I wear it.
Alpacas
We freaking love alpacas. My mom actually wants to start an alpaca rescue. They're so cute and are actually known for being great guards. Can you imagine?! An alpaca to guard your house? We just recently stopped to see the one that lives on a farm by my Gram's house. Silly guy is always making funny faces.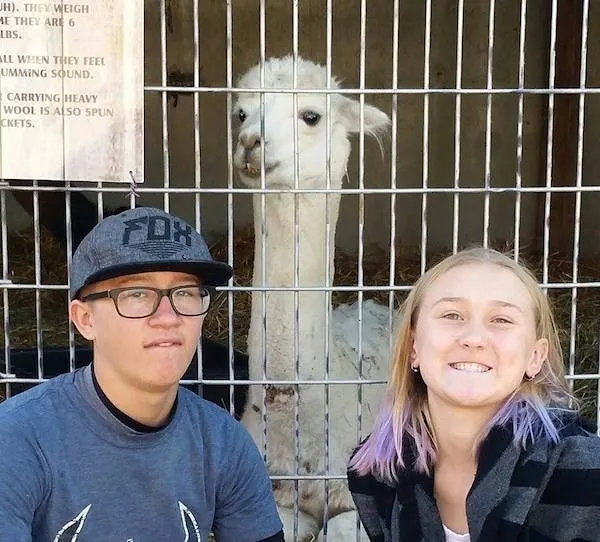 SOL ALPACA
With their new online store, you can now get authentic pieces straight from the experts. Peru is a country with a very ancient textile tradition and SOL ALPACA is its principal heir. The Andean people love what they do and live with a special passion in harmony with nature. You can feel it in the end product. It's of the highest quality and you can tell even by the impeccable way it's packaged for delivery that care is taken at every step.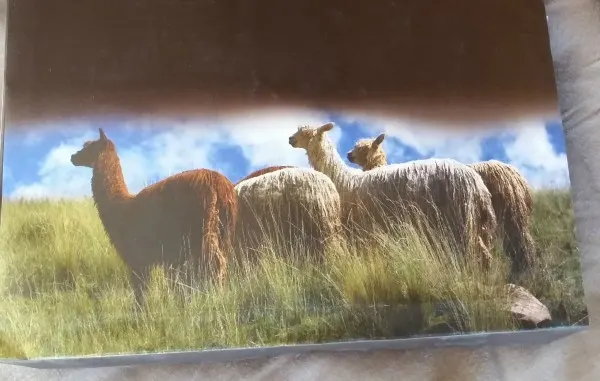 Use code: StoreLaunch2015 for 10% off your first purchase until December 31st, 2015.
Who on your gift list would love something from SOL ALPACA to feel warmer?