Eating on a budget is a challenge for anyone, especially when you're trying to eat healthy. Evan and I set out to make a delicious, nutritious, healthy dinner for the two of us for under $20. We scored big time and even prepared everything in 22 minutes.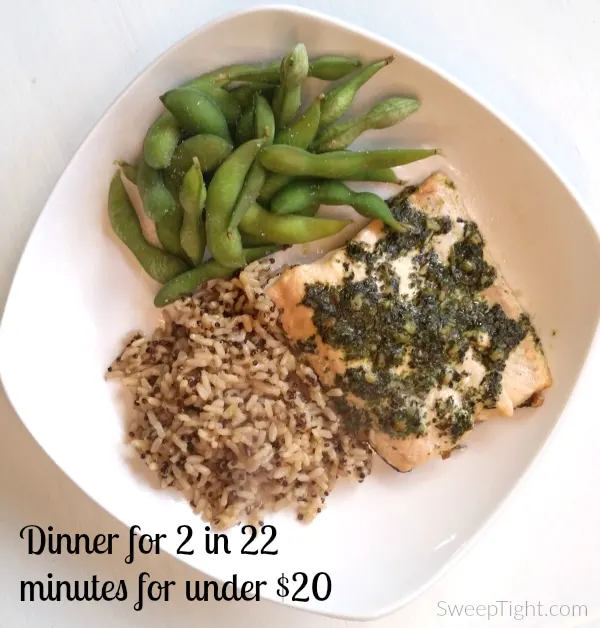 Healthy Dinner for Two
I'd like to point out that this could easily be a dinner for four under $30. You'd simply need to get 2 extra pieces of fish. The sides we prepared had plenty leftover for two more servings.
We made the Bumble Bee SuperFresh® Salmon with Garden Pesto, edamame, and a quinoa/brown rice mix. This ended up actually costing under $15! (The edamame was only 99 cents and we got the others on sale.)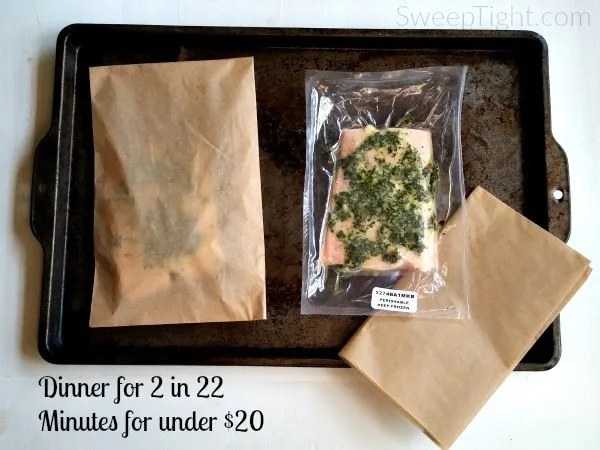 Here's what we did:
The Bumble Bee SuperFresh® Salmon with Garden Pesto is incredibly easy to make. You simply place the fillets in the baking paper provided and bake as instructed.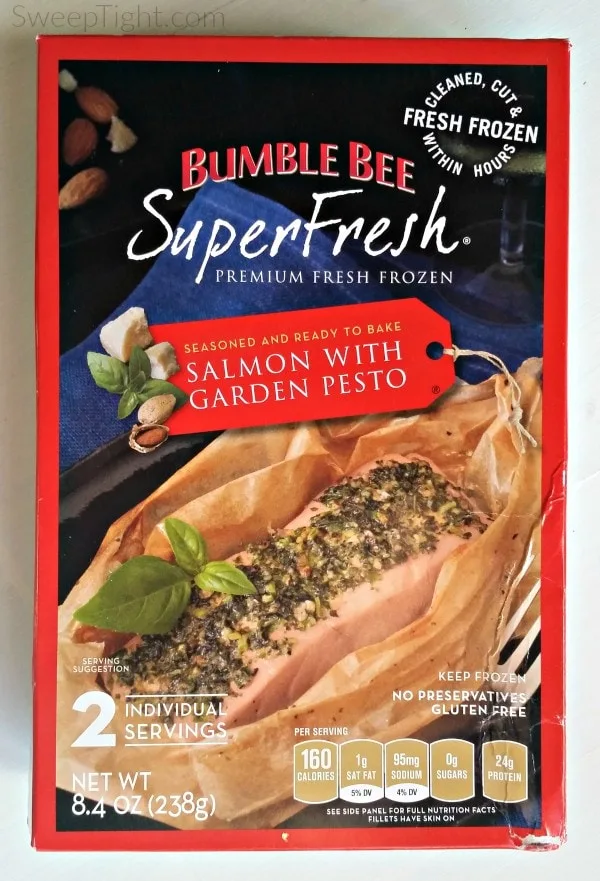 While the fish was cooking, we prepared the quinoa and edamame–which only involves boiling water. In just 22 minutes, we had a beautiful gourmet plate of food. Bumble Bee SuperFresh® Salmon with Garden Pesto is so flavorful and has no preservatives and has all natural ingredients.
Bumble Bee SuperFresh® is a complete line of naturally-seasoned, restaurant quality, "fish-forward" prepared seafood solutions for the home. It raises the bar for what seafood lover can expect from frozen food.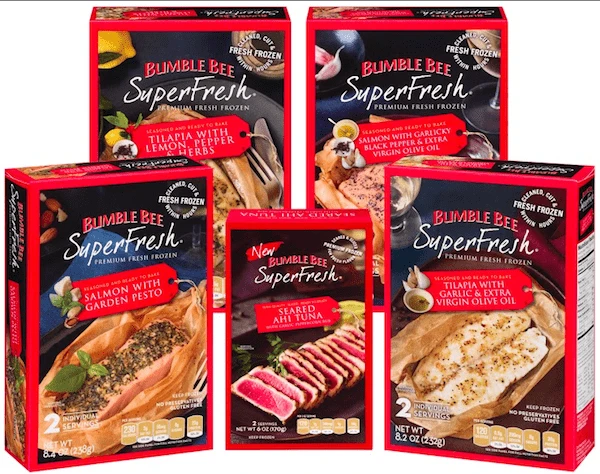 We also tried the other Bumble Bee SuperFresh® products and they smell and taste amazing. No fishy smells. Because you prepare the fish straight from the freezer, there isn't any smell associated with thawing fish. Plus their frozen protein has stayed that way for harvest to your oven unlike most of the "fresh" fish you find at the seafood counter. That means it is fresh tasting, and fresh smelling. Even the kids approve!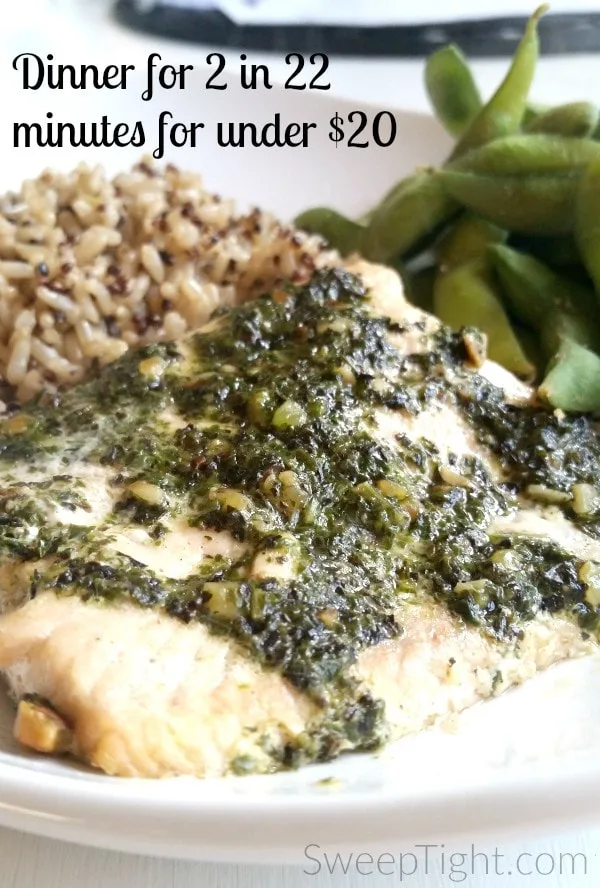 The best part about eating a healthy dinner for this cheap? You can totally justify dessert, or having a nice wine to go with your meal.
Get a coupon on the Bumble Bee website here!
Which one of these Bumble Bee SuperFresh® fish varieties would you want to try for a quick healthy dinner?