This basil corn recipe was originally introduced to me by my friends while we were staying at their cottage a few summers ago. When I partnered with Unilever brands on this sponsored campaign, I just knew I had to share this corn recipe that is best when made with I Can't Believe It's Not Butter. During my last Walmart shopping trip I grabbed the ingredients. As promised, I will now share the recipe with you. Sponsored post.
We just love corn on the cob from the grill. We eat it almost everyday during the summer and spray it with I Can't Believe It's Not Butter Spray for delicious flavor. As you can see in this pic, Mike does not hold back with the spray.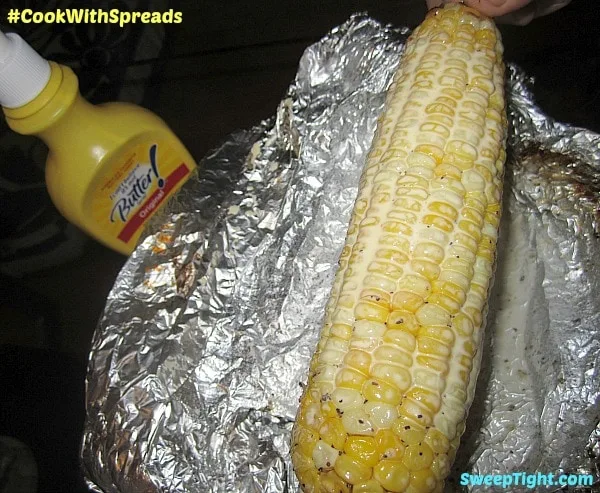 To change things up a bit, I like to take the corn off the cob to make an awesome basil corn recipe. It's so easy and perfect for people who grow fresh basil in their gardens.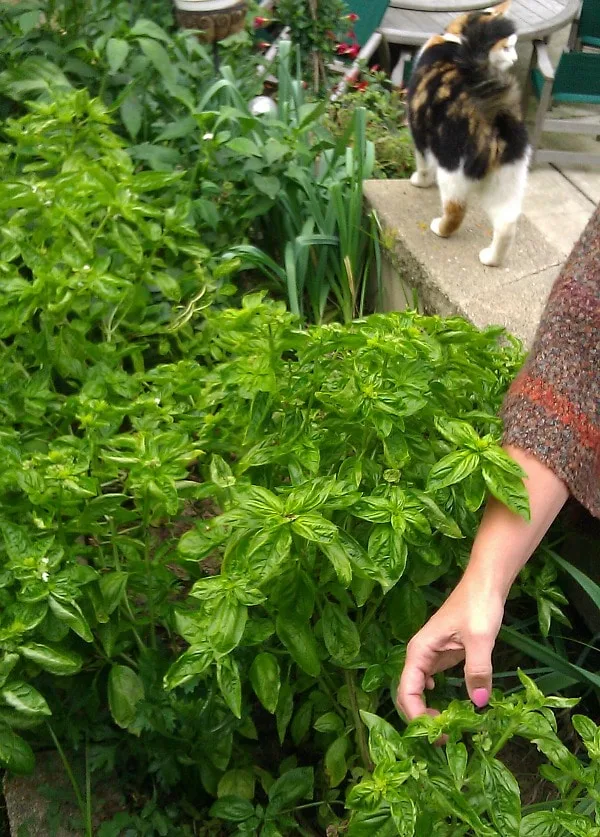 Easy Way to Get Corn Out of the Husks Silk-Free
Purchasing fresh corn on the cob in their husks is ideal. Grilling them in their husks usually makes it easy to remove the corn silk-free. If you choose not to grill, there's an easy way to do this right in your kitchen.
Soak corn cobs in their husks in room temperature water for 20 minutes. Remove and drain.
Microwave corn in husks for five minutes.
Cut the bottom of the corn off.
Squeeze from the top and the cob should fall easily right out of the husk.
After doing those steps, it's also very easy to cut the corn right off of the cob. Then, all you need is some basil (ideally fresh), I Can't Believe It's Not Butter spread, a little salt & pepper and you are good to go.
Basil Corn Recipe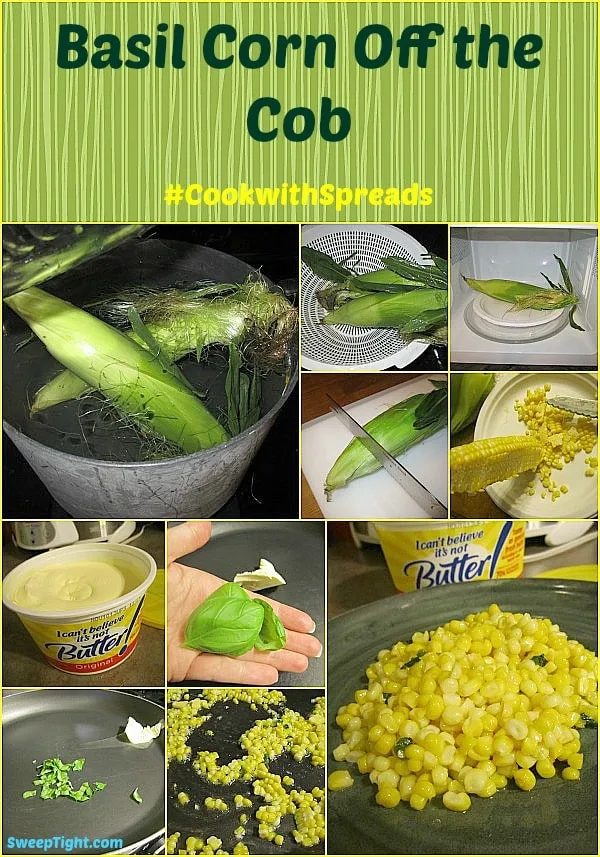 Using the I Can't Believe It's Not Butter spread here is ideal. Not only does it have 70% less saturated fat than butter and 30% fewer calories, but it also adds great flavor to this medley. There's something about the mix of these ingredients that is just super tasty.
Make sure to check out other recipes featuring tasty spreads instead of butter.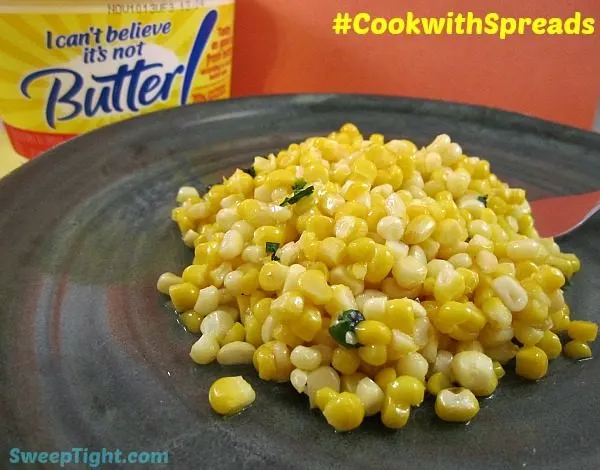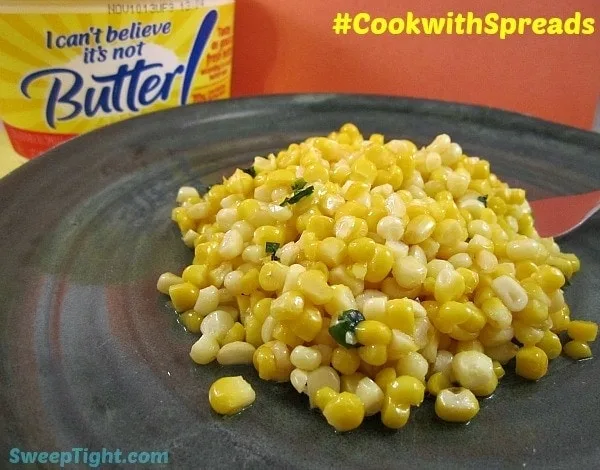 Yield: 2 people
Basil Corn Recipe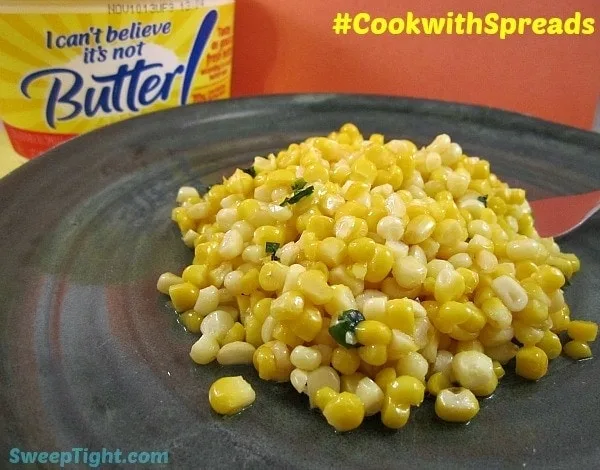 Use up some of that fresh basil from the garden to add delicious flavor to corn.
Ingredients
2 ears corn, taken off the cob
2 tbsp I Can't Believe it's Not Butter Spread
5 leaves basil, best when fresh
salt and pepper, to taste
Instructions
Remove corn from cob however you choose.
Add about a tablespoon of I Can't Believe it's Not Butter spread to a saute pan and heat.
Tear or cut up approximately 4-5 basil leaves and add to pan.
Add corn kernels.
Add salt & pepper to taste.
Saute about 5 minutes.
Nutrition Information:
Yield:
2
Serving Size:
1/2
Amount Per Serving:
Calories:

159
Total Fat:

8g
Saturated Fat:

1g
Trans Fat:

1g
Unsaturated Fat:

6g
Cholesterol:

0mg
Sodium:

499mg
Carbohydrates:

22g
Fiber:

3g
Sugar:

5g
Protein:

4g
Nutrition facts are an estimate only.
Adjust these ingredients to your taste. I love the taste of basil, so I like to add a lot of it (more than pictured above). Mike prefers his super "buttery", so I add a lot more I Can't Believe It's Not Butter spread to his portion. He can also just use the spray at that point. Depending on your tastes, you can switch it up however you like. But, there's something about corn and basil that is summery and scrumptious!