Turtle Wax wants you to have clean vehicles all summer long. I have partnered with them to help share their Wax On Shirt Off promotion. Since my husband is obsessed with washing our cars, this worked out perfectly for us.
Turtle Wax Products
My husband likes to wash our cars frequently in the summer. Since it's been raining like crazy, he had quite some time in between washes. We received a fun bucket full of goodies from Turtle Wax and couldn't even use them for a while. Finally we got a few nice days in a row and he got busy.
First, he cleaned my Avalanche. It was extra filthy because he had just used it for his fishing trip. He loved how easy to use the Turtle Wax Express Shine was.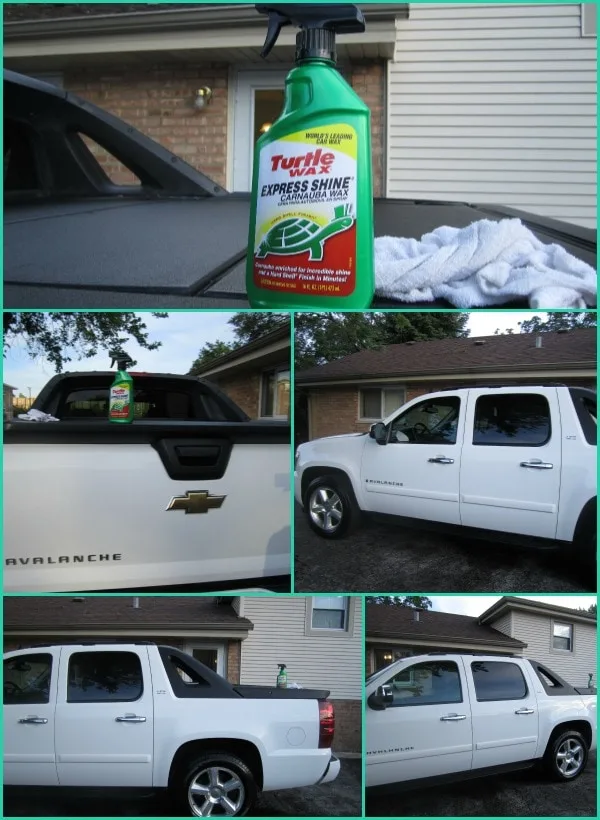 It left my truck looking shiny and clean! Sure enough, it rained again the next day but maintained the shine. There had even been some bird grossness on there and it washed right off. Probably due to the wax in the spray. Looks like this cleaning will last a lot longer.
The next day he did his Hyundai with the Turtle Wax Ice. Let me tell you that my husband is a very stoic man. I usually have to pull teeth to get his comments about any review items. But, with this product, he took his own pictures and raved about it without me even asking. He said it was "high quality stuff", and that he never knew Turtle Wax had products like this. We've both gone to the Turtle Wax car wash locations, but never used the products before this.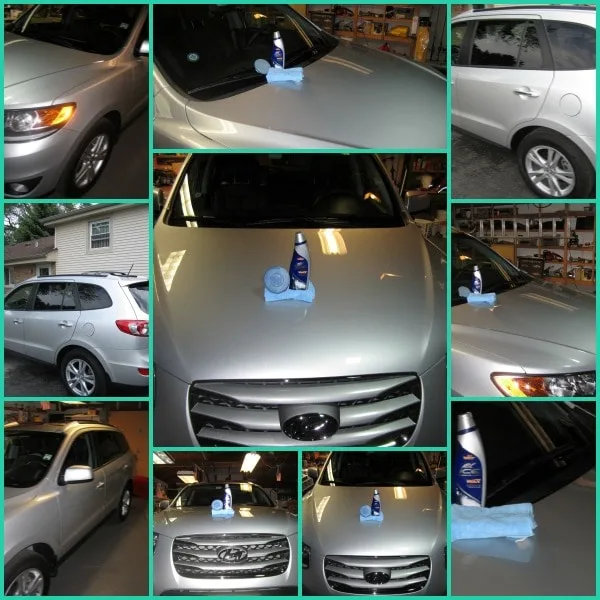 After trying both of these products, Mike will no doubt purchase them on his own next time he needs to restock his car washing supplies.