If you've never owned an electric pressure washer, it may be a lot more useful than you imagine. I used to think a pressure washer was good for washing the deck, and that's it. Boy, was I wrong. Now that we have the Sun Joe Electric Pressure Washer, we have been washing everything. By "we", I mean Mike. 😉 Product was sent for review purposes, but all thoughts and opinions are our own.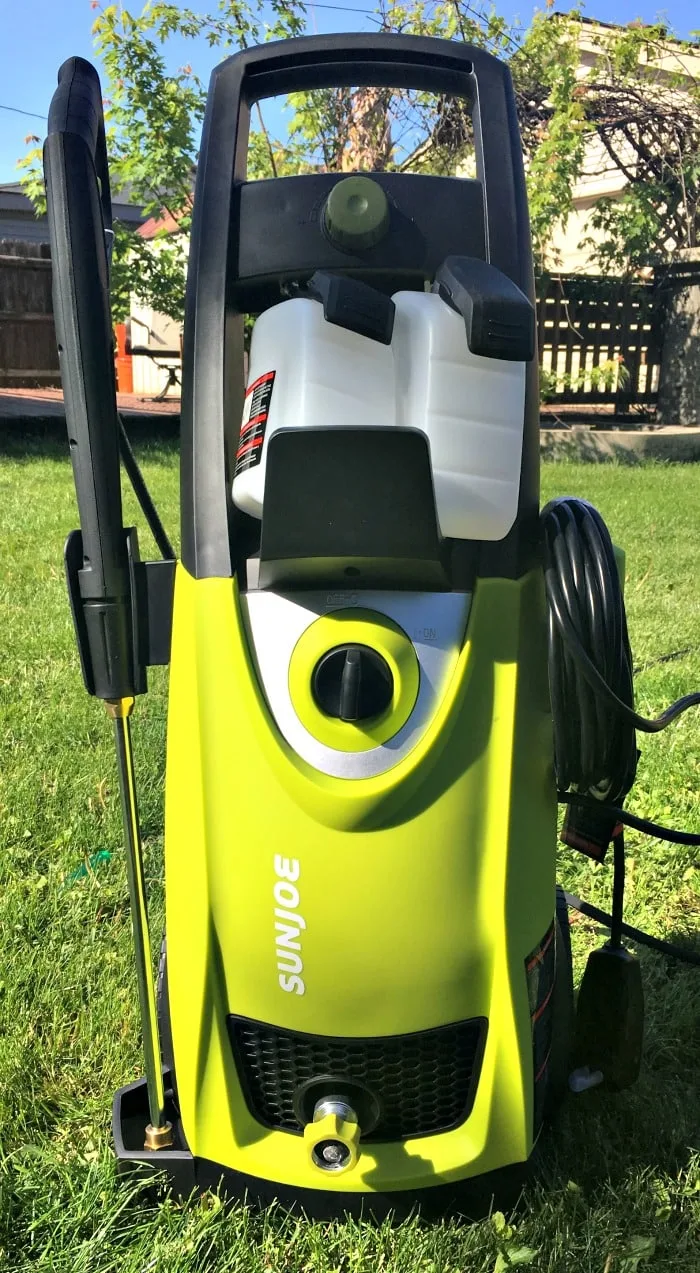 Our new Sun Joe Electric Pressure Washer arrived a while ago, but the crazy Chicago weather made it hard to get a true test for a while. It's now warmed up, and we are on a mission to get our property into summer shape. On one of the sunny days above 60 degrees, Mike finally opened the box and got our Sun Joe assembled. He did this right after work, that's why he is wearing bright safety colors. You may remember my sister reviewed the Snow Joe Electric Snow Blower over the winter. The company has products for all the seasons, which we love here since we can experience all four seasons in one day.
Assembly of the Sun Joe was quite simple. Mike never even looked at the instructions (which I don't recommend – that's just how we are). He had it up and running within about 20 minutes. The first thing he did was wash the car. When he read on the box that the electric pressure washer generates up to 2030 PSI, he said that's perfect for washing the car. Powerful enough to get the dirt and grime off but not too intense to harm the vehicle.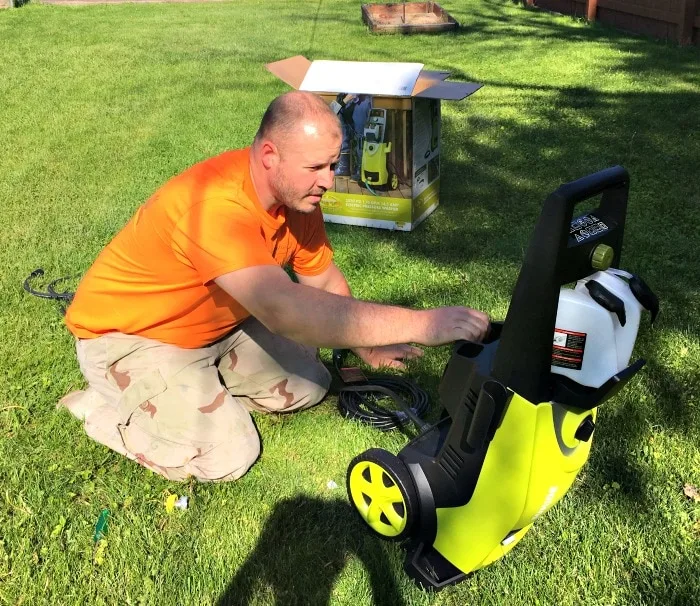 Sun Joe Pressure Joe 2030 PSI 1.76 GPM 14.5-Amp Electric Pressure Washer SPX3000
Changing the nozzles adjusts the water pressure. I am not even kidding when I say this was like a new toy for Mike. Once he started playing around with the nozzles, he was outside cleaning everything. Considering he had just gotten home from a long day at work, that says a lot. He was exhausted and would typically save housework for a weekend day, but he had legitimate fun cleaning with the pressure washer. His enjoyment also means we are full-blown adults. 😉
This seems to be the year of home improvements for us, so the electric pressure washer from Sun Joe is a welcome addition. The day after we shot this video we had our driveway replaced. We also plan to redo our deck and hopefully improve a few more things before the season is over.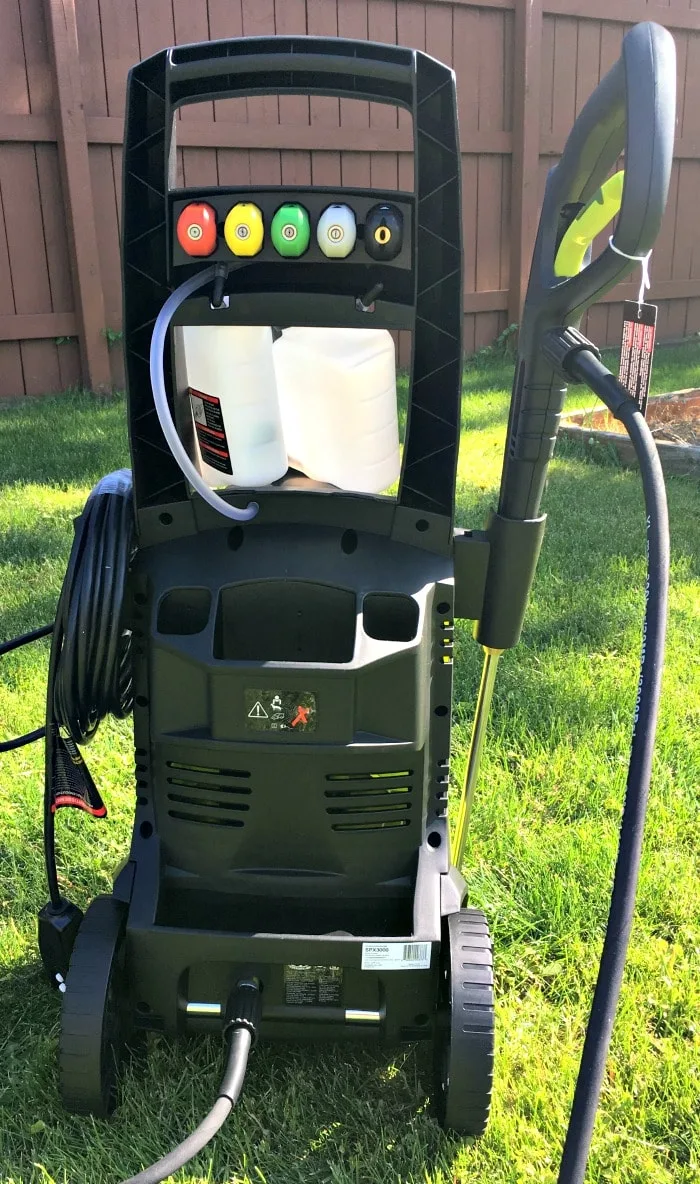 So far, Mike has washed the car, cleaned the cement around the house, power washed the rocks in the dogs' potty area, and pressure washed the deck. We love it and think every homeowner should have one. Since it's electric, I am even comfortable using it. I am not a fan of messing around with gas and oil, so this is a machine I appreciate.
2020 update: Check out the new model of this pressure washer!
Check out Sun Joe for more details. If you need a Father's Day gift idea, definitely add an electric pressure washer from Sun Joe to your list.