Orange cream pop cocktails are here to become your new signature summer drink. Add the tangerine popsicles and you've basically transported yourself into a blissful oasis. This post contains affiliate links.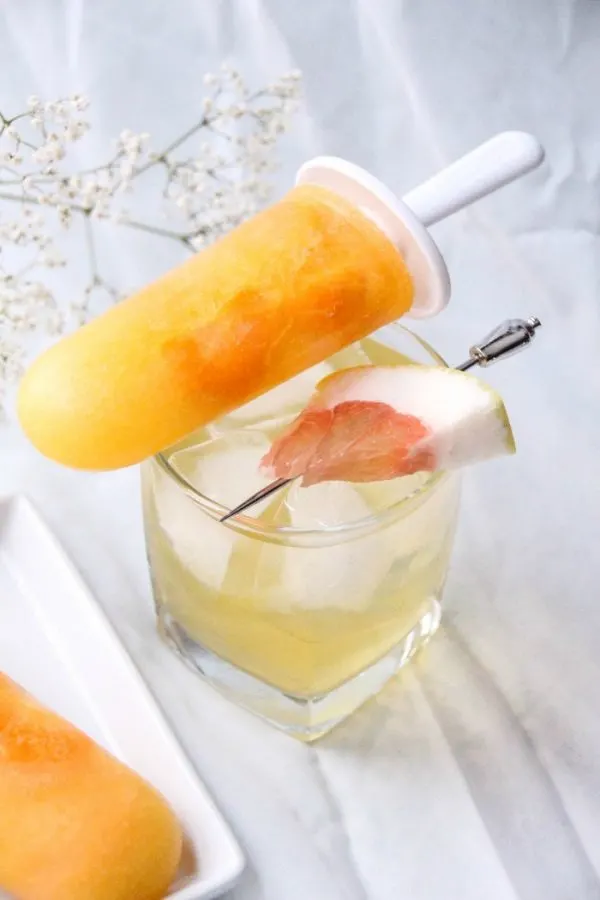 Now that hot weather has shown itself, I am in complete summer mode. Our pool isn't open yet, but it's calling our names. Plop me on a pool float and hand me a tangerine popsicle and I will never require a beach vacation again. Once the sun becomes a bit too much, I'll just move on over to the hammock in the shade with an orange cream pop cocktail in hand. Consider me completely blissed out.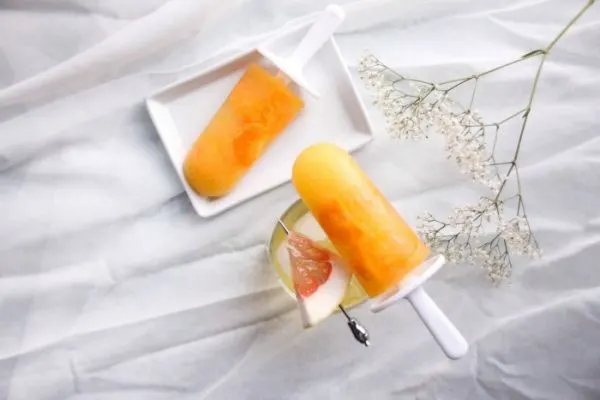 Now we just need someone to clean the house and do all the chores so I can take a legitimate staycation. 😉 This tasty drink and popsicle combo is the ultimate treat for summer weekend BBQ's and parties. Make it for your guests. They will be impressed by the flavor combo and the presentation.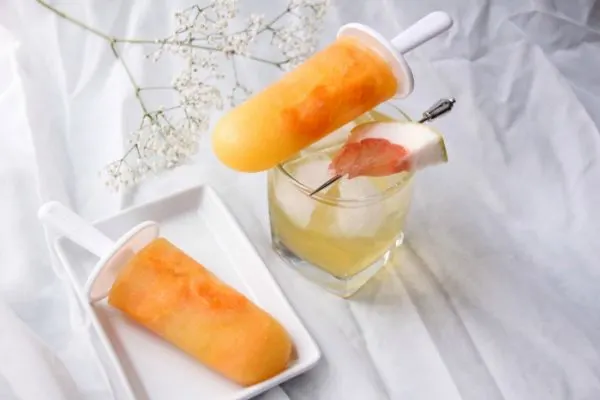 Orange Cream Pop Cocktail and Tangerine Popsicle Recipe
Ingredients:
2 ounces Orange Juice
2 dashes Angostura Orange Bitters
1 ounce Kinky Gold
1 ounce Orange Cream Pop Svedka
0.5 Goldschlager
0.5-ounce Simple Syrup
Ice Cubes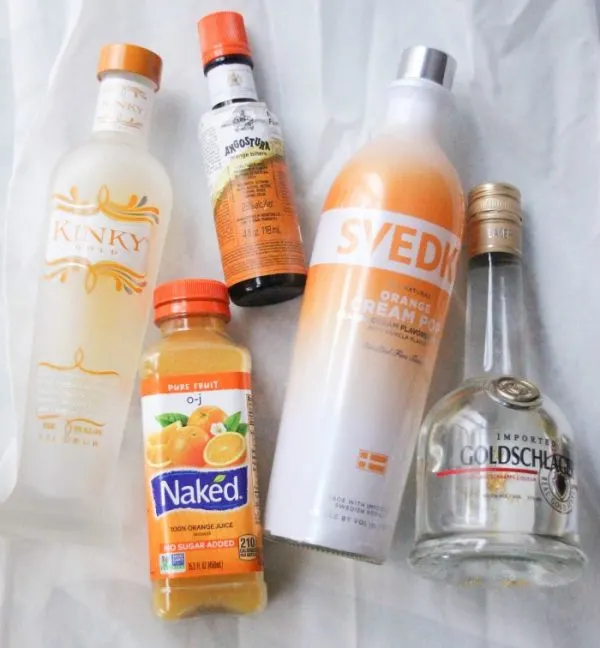 Directions:
In a cocktail shaker add orange juice, bitters, Kinky Gold, Orange Cream Pop Svedka, Goldschlager, simple syrup, and ice cubes.
Place the lid on the cocktail shaker and shake it, but don't break it for 30 seconds.
Strain into a rocks glass and garnish with a wedge of Paloma or other sweet citrus fruit, orange, tangerine.
Serve.
Drink responsibly, and never drink and drive.
Tangerine Popsicle's Ingredients:
1/2 cup Simple Syrup
1/2 cup Club Soda
2 ounces Kinky Gold
Fresh Tangerine Sections
Special Equipment: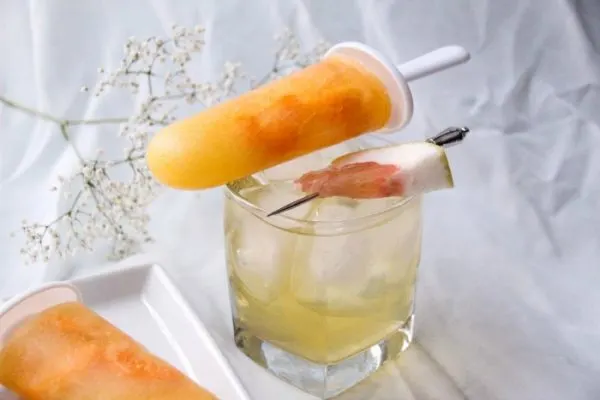 Tangerine Popsicle Directions:
In a medium size bowl add simple syrup, club soda, and Kinky Gold, stir the mixture well.
Place 3 – 4 tangerine sections into the Zoku Classic Pop Molds.
Fill each pop mold to the fill line with the popsicle mixture.
Allow the mixture to freeze completely.
Serve.
Drink responsibly, and never drink and drive.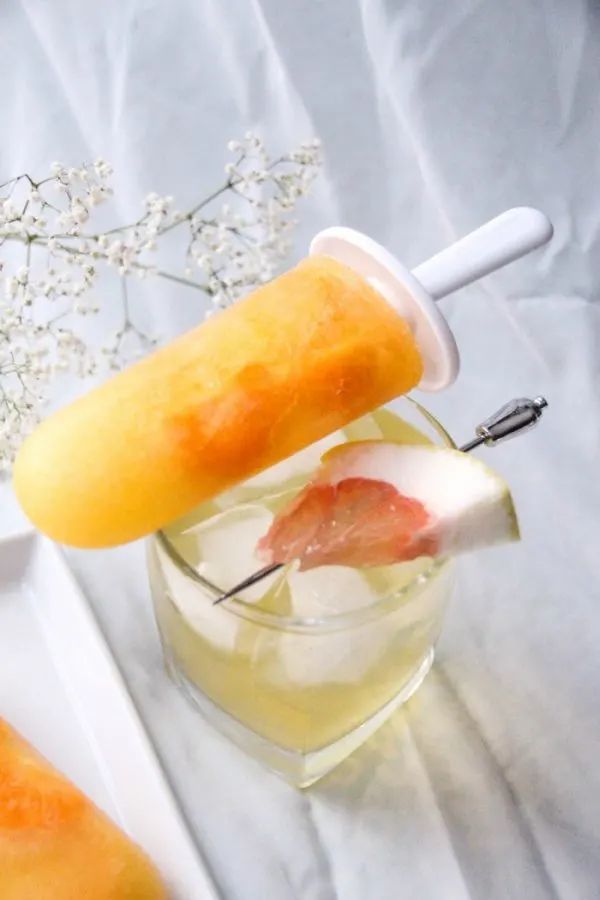 More tasty cocktail recipes for you to try:
Do you think you would like an orange cream pop cocktail?