Fresh watermelon cocktails inside the melon seem like something you'd only order on a beach in the Caribbean.
Well, if you are like us and have no expectations of a tropical getaway anytime soon, go ahead and whip up a couple of fresh watermelon cocktails right at home.
No cabana boy necessary for this juicy and refreshing slushy. This recipe is intended for adults ages 21 and older only, who know how to drink responsibly.
You can also make a non-alcoholic version of this yummy drink.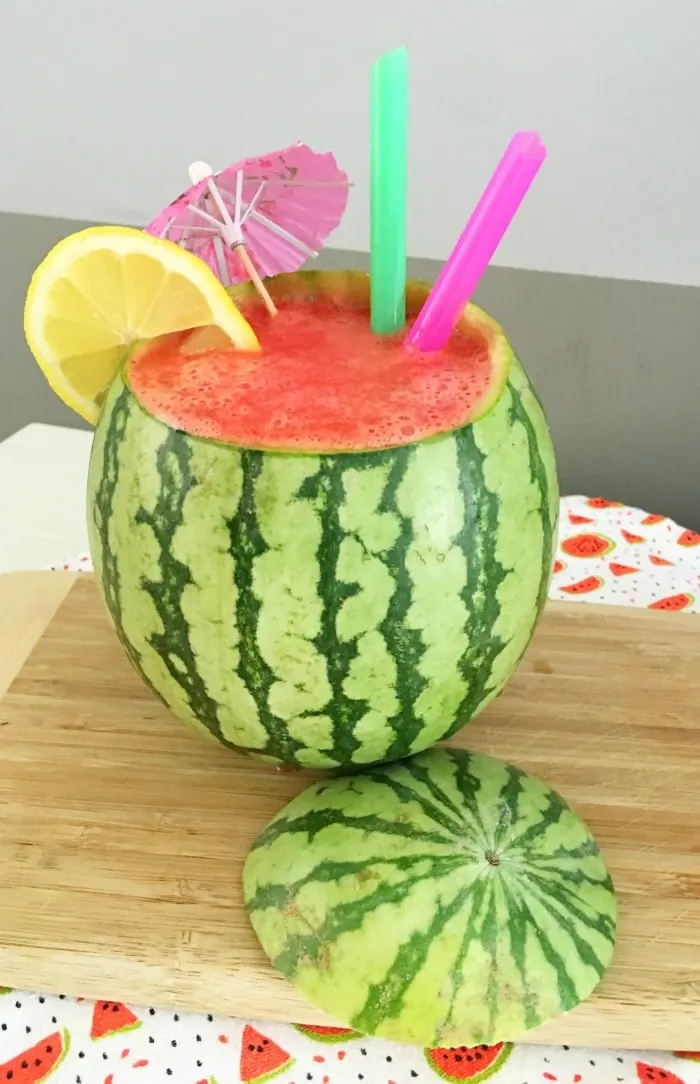 DIY Fresh Watermelon Cocktails
Ingredients:
Mini watermelon
Ginger beer or substitute for Sprite
Lime juice
2 Cups Ice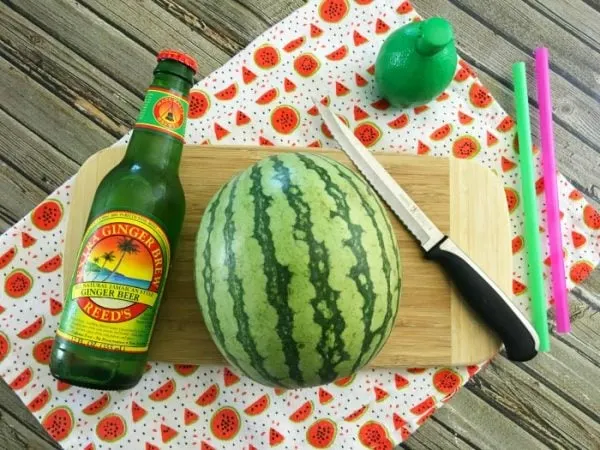 Supplies:
Blender
Large spoon
Smoothie straws
Small bowl
Sharp knife
Cutting board
Directions:
Rinse and dry the watermelon.
Place the watermelon on a cutting board and carefully cut the top off.
Use a large spoon to scoop the inside of the watermelon out and place into the blender.
Add 4 tablespoons of lime juice, 6oz of Ginger Beer, and 2 cups of ice to the blender.
Blend on high for 2-3 minutes.
Pour the slushie back into the watermelon, add a lemon or lime slice, a little umbrella, and a couple of straws, and enjoy!
Always remember to drink responsibly and never drink and drive.
See, not too hard at all! Certainly easier than trying to crack a coconut. 😉 This drink is perfect for sharing, too.
Plan a date day or night by the pool or beach and share a watermelon drink.
Use the Sprite and you can enjoy it with the kiddos. So many possibilities.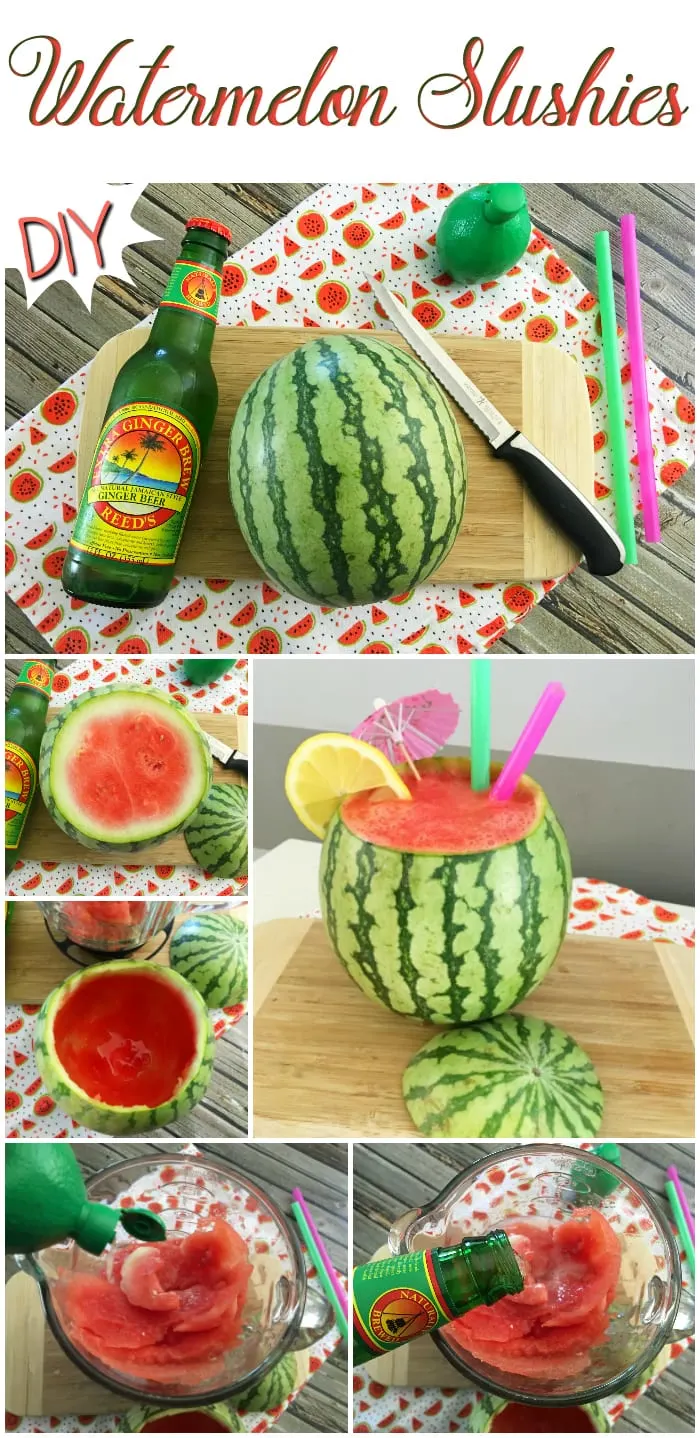 There's something about drinking a slushy cocktail out of a melon that transports me right into a vacation relaxation state.
Even if it's just a weekend in our backyard, that feeling is welcome.
Summer is flying by, so make some time to soak up that sun.
Make some fresh watermelon cocktails for friends this weekend!
Also add this mermaid lemonade slushy to your poolside drink lineup!
Have you ever had fresh watermelon cocktails?